Details

Hits: 724
All you can dream of is quiet neighbours...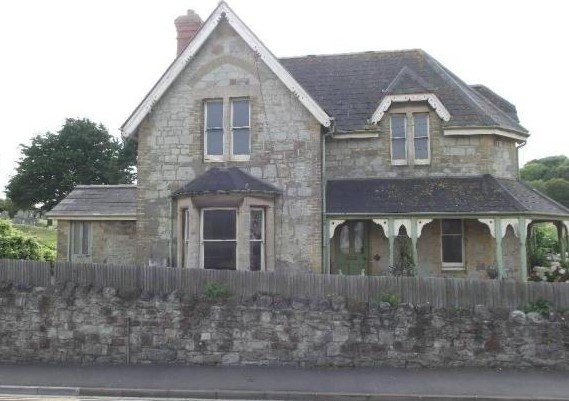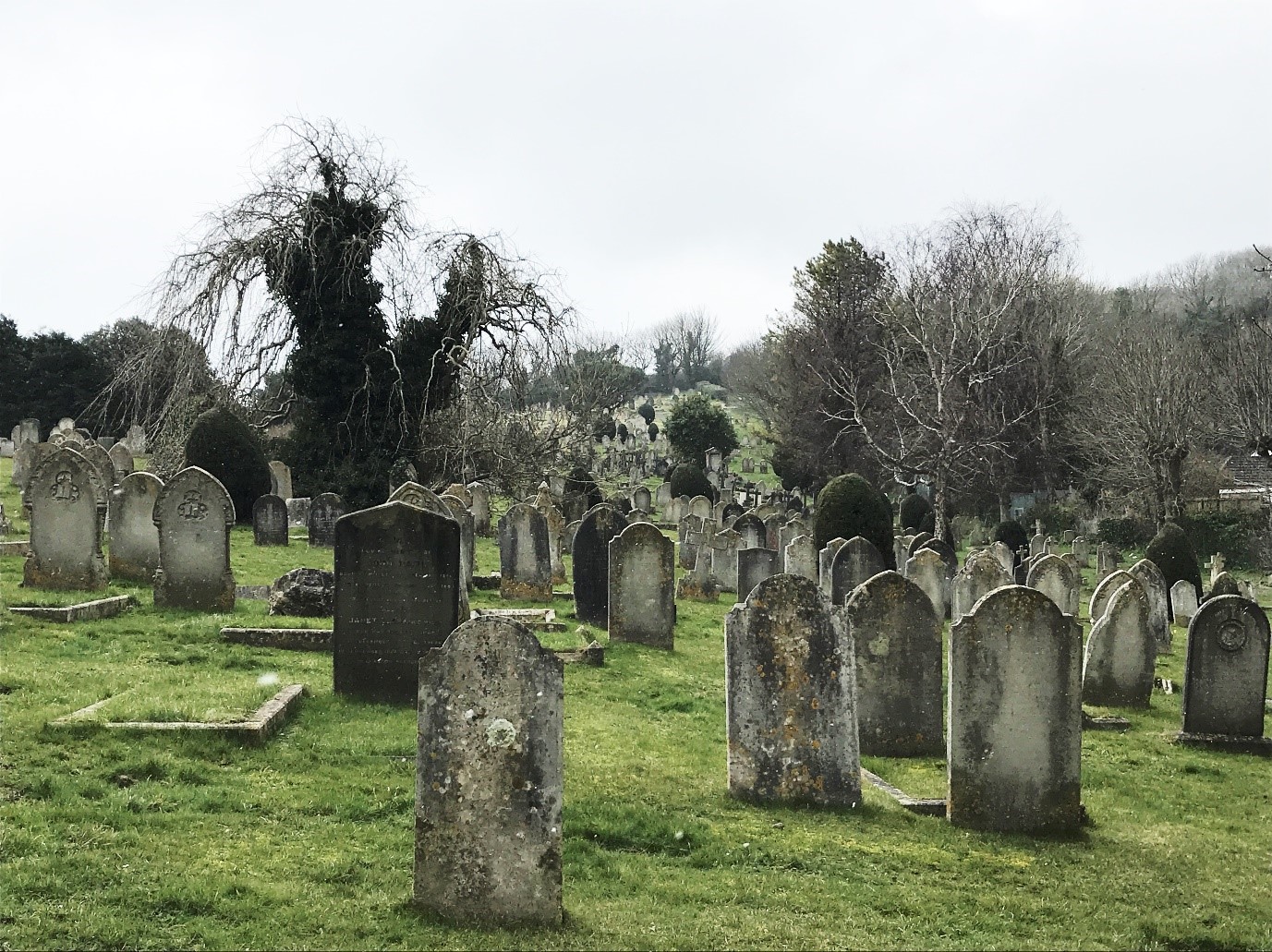 The saying is 'location, location, location' and that's great if you're in a desirable street, close to schools, or have a countryside or sea view, but often we choose a property for what it offers us internally. Layout, room sizes, flow. Sometimes we weigh up the pros and cons and opt for internal specification rather than external aesthetics.
One property I recently visited was in an unusual location– in a graveyard. I found the interior of the property a delight, with its light and bright shabby chic style, at complete odd to the rather 'gothic' exterior surroundings of tombstones. However, this is not what defines this quirky property, the house had far fetching sea views, beautiful surrounding walks and close to the town centre, a brilliant family home....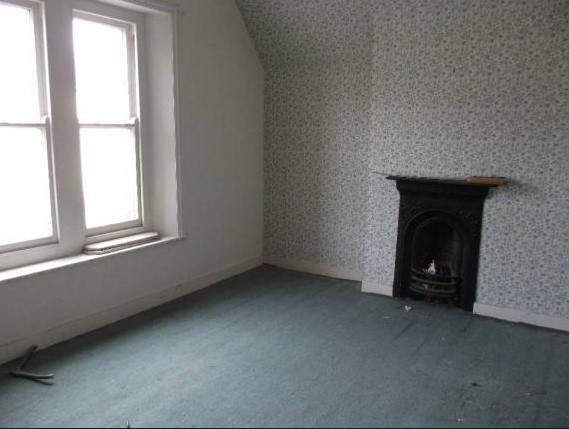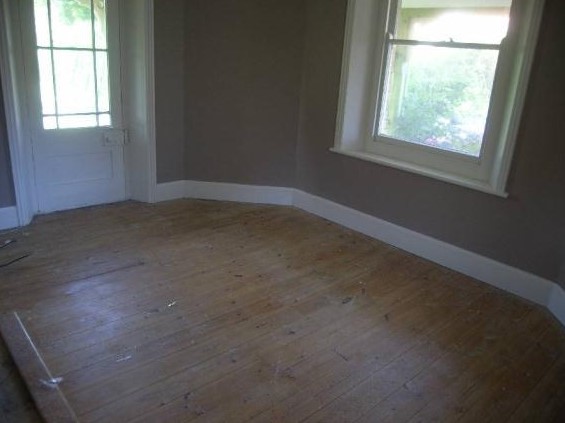 A bit of history about the property is that it was built between 1850-1870. The gentleman who lived in the house at the time was the caretaker of the cemetery. When he passed away he was then laid to rest in the cemetery which he cared for. This left a very special and warm feeling with the house, knowing that it was loved and cared for all those years ago. So even with the gothic surroundings there is also a sense of protection and care from previous occupants…
However, interior design is so important for a home, as it presents the owner's personality, it makes a house a home. Decor is the key! This is how this home in an unusual location became an unexpected surprise due to its décor changing how it makes you feel from the moment you enter…
When you are deciding what interior design you want in your home, you must think about the way in which it will make people feel when they enter, and the way it best portrays you.
You could have an ultra-modern interior which presents youth and style, a cosy feel to present a family orientated home, bohemian style which presents a carefree, youthful feel or a home which has a continuous theme such as nautical.
Interior design is so important for your home, as it presents your personality, and determines what people will think when they come into your home.
When I visited the property, which backed onto the graveyard, I was pleasantly surprised, to say the least... The first thought that runs through your head is "This could be rather spooky living here". However, after looking round the property, and going into the house, my thoughts were soon changed.
The property held so much originality, peace, tranquillity and comfort. The complete opposite to what I expected. Being located on a graveyard added to the properties character and uniqueness.
It was fantastic.
Shabby Chic-
Shabby chic is a design which can speak volumes. It offers comfort, luxury and individuality, which is perfect in this home as its set on one of the most unique settings and locations. It's very different to any other home which is what makes it so brilliant. The shabby chic decor is perfect for a family home. You want your home to feel comfortable, peaceful and represent a happy place.
The style combines a modern style with the traditional look.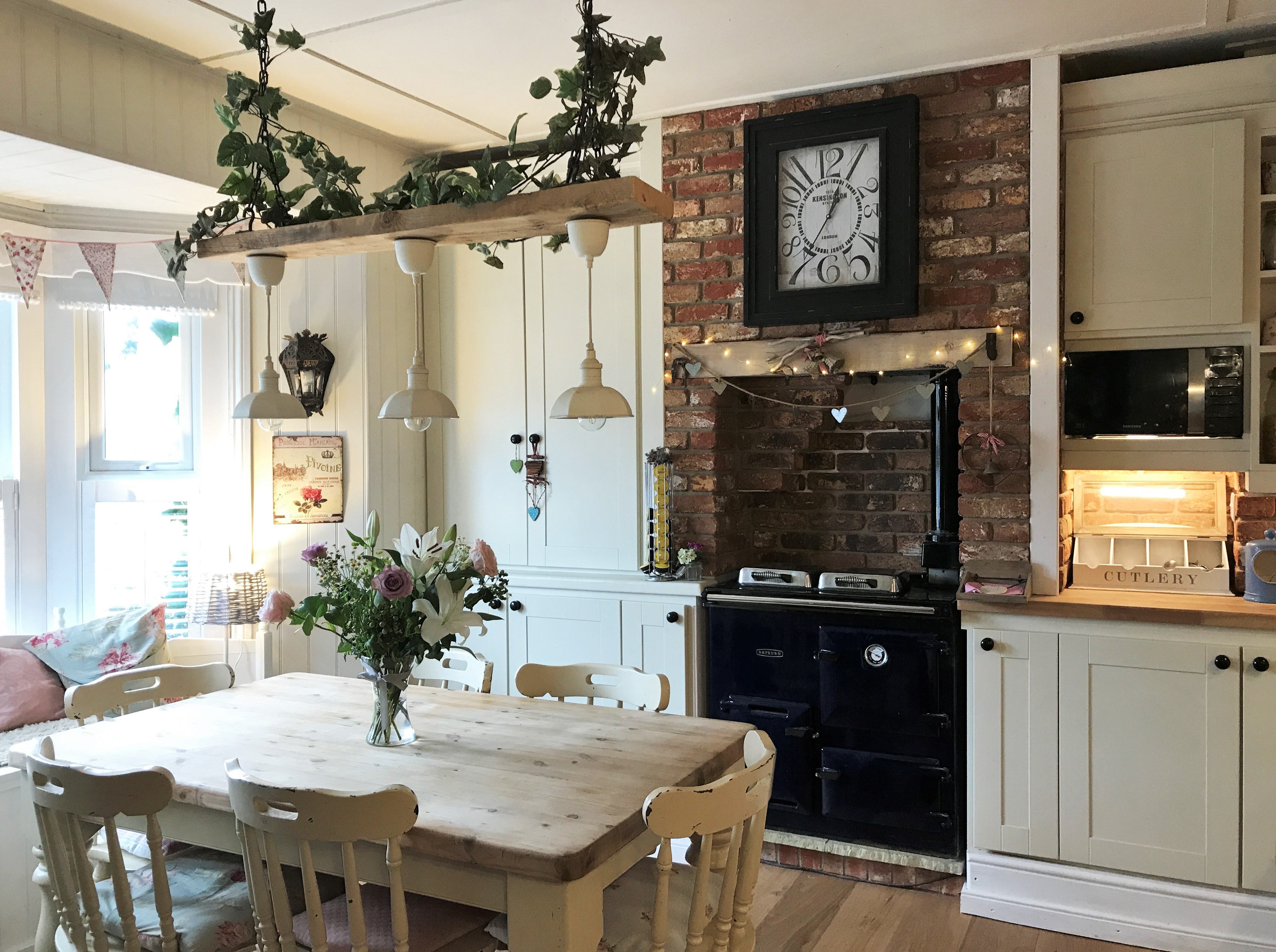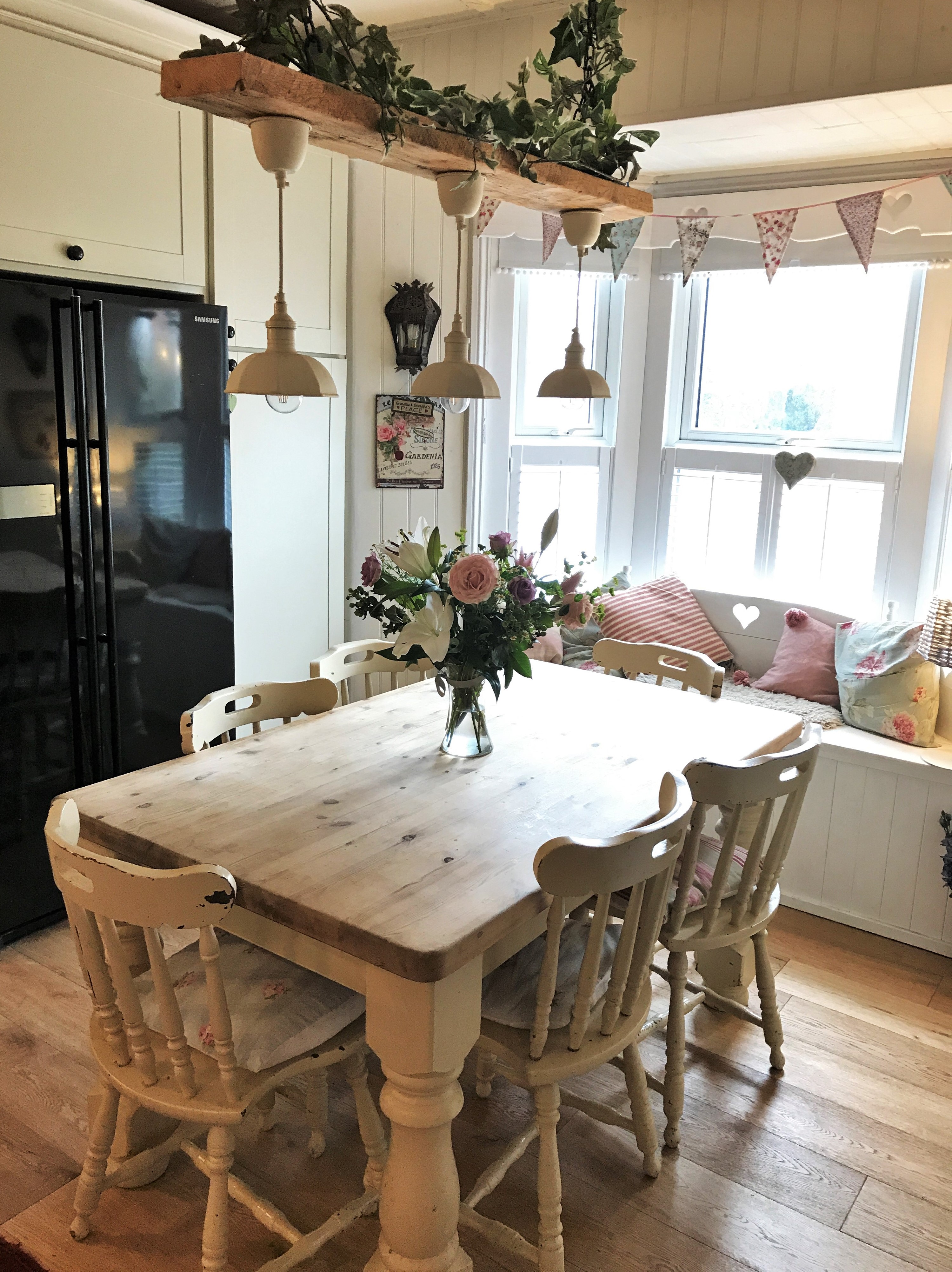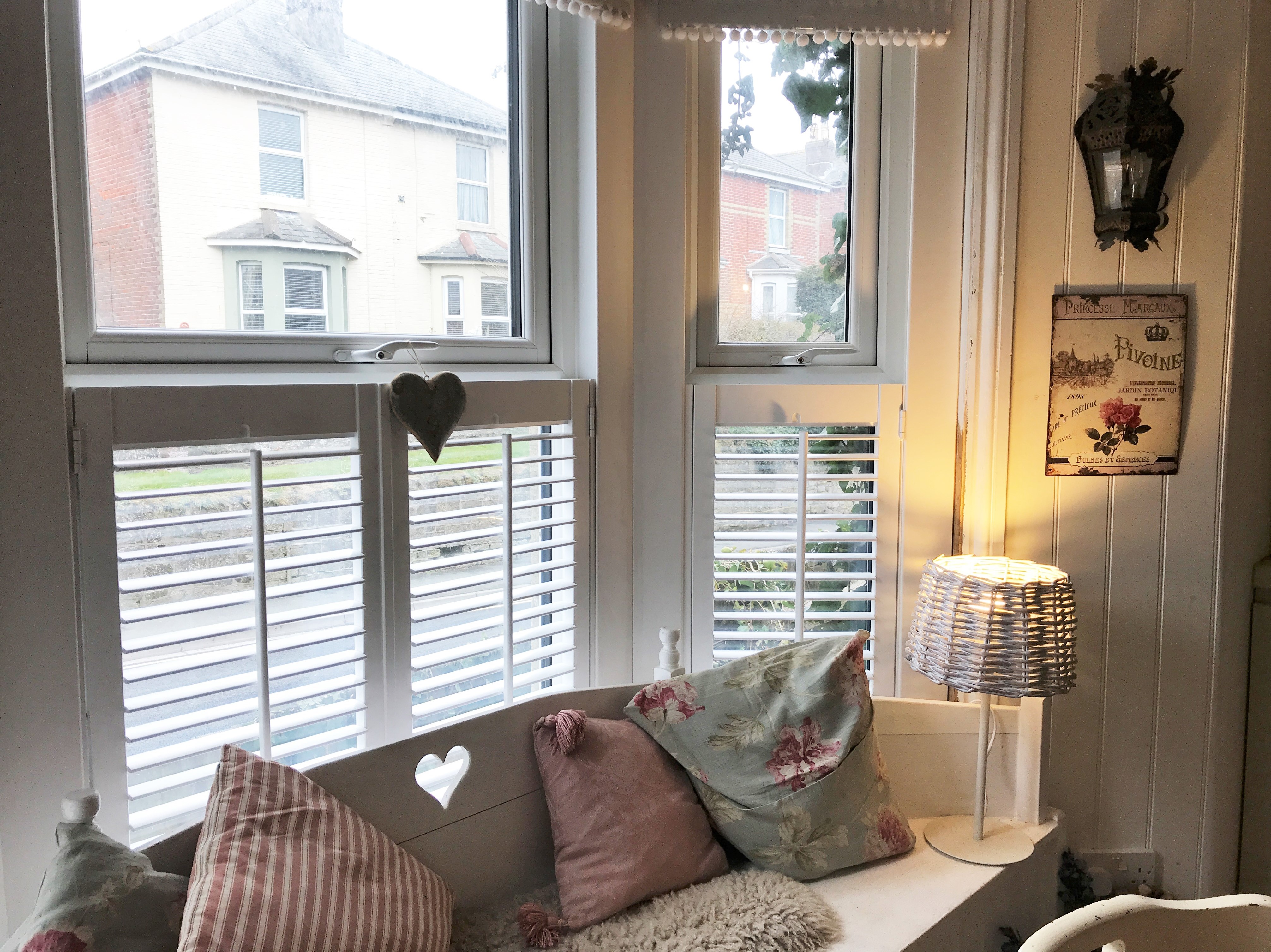 The kitchen is a family hub in a home and in this home it's a great example of how the Shabby Chic interior is all brought together. It comprises of soft cream colours, pastel pinks and blues, twinkling fairy lights faux leaves hanging from the ceiling and dried out flowers surrounding the kitchen. These pale colours and tones work fantastically together and present the idea of ease and bliss and they are easy on the eye.
The kitchen table is a light wood, with cream chairs which have scuffs on the edges. This is the shabby chic edge... It's known as "distressing" the finish of the furniture.
The warm glow from the twinkling lights portrays the idea of warmth and friendliness. They are so simple and small in the scheme of the room, but they make a large impact. The colour of the lights is important, you want a warm yellow glow. Not a blue tinted light, as this will defeat the objective of the inviting feeling.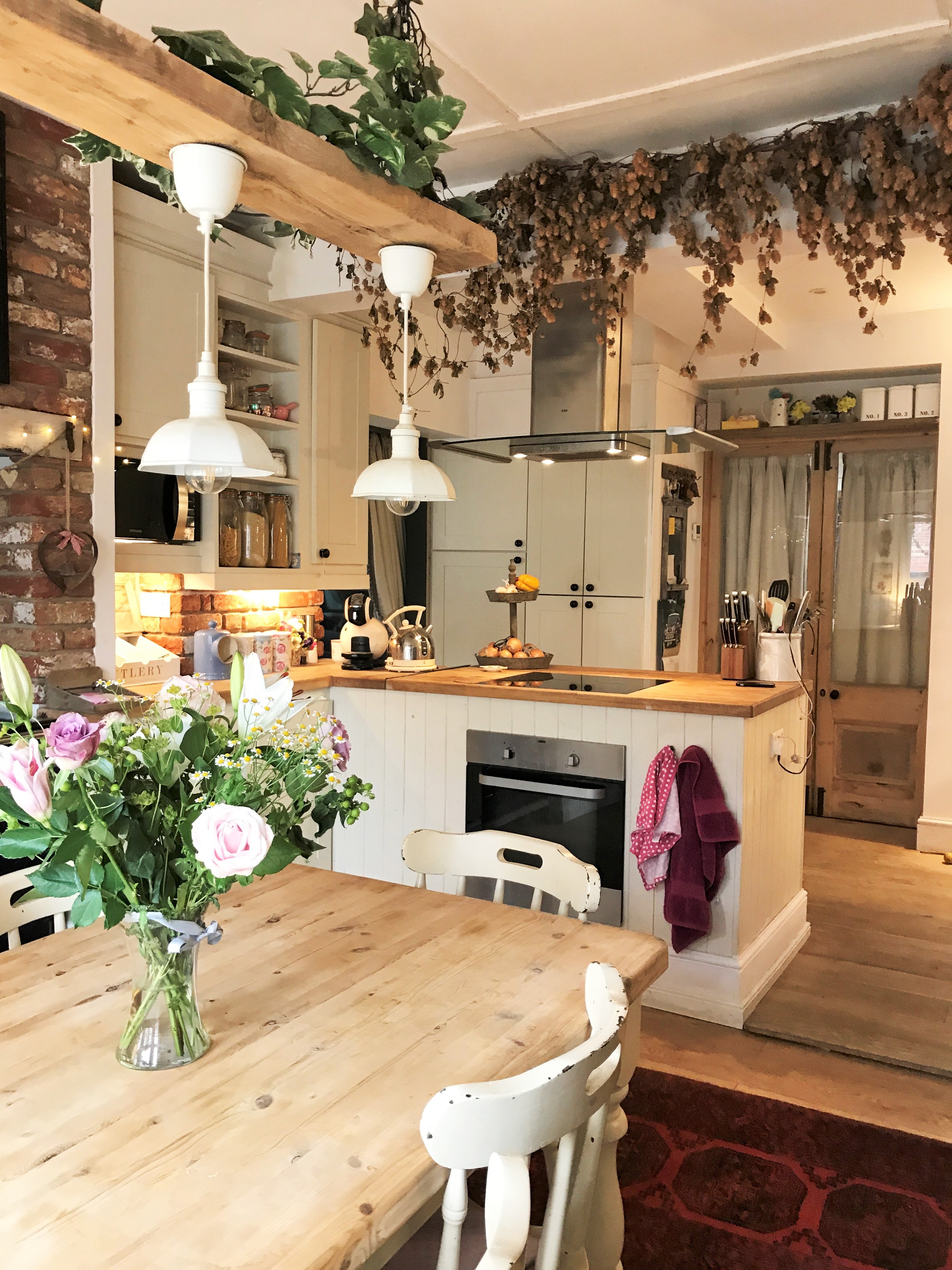 Accessories-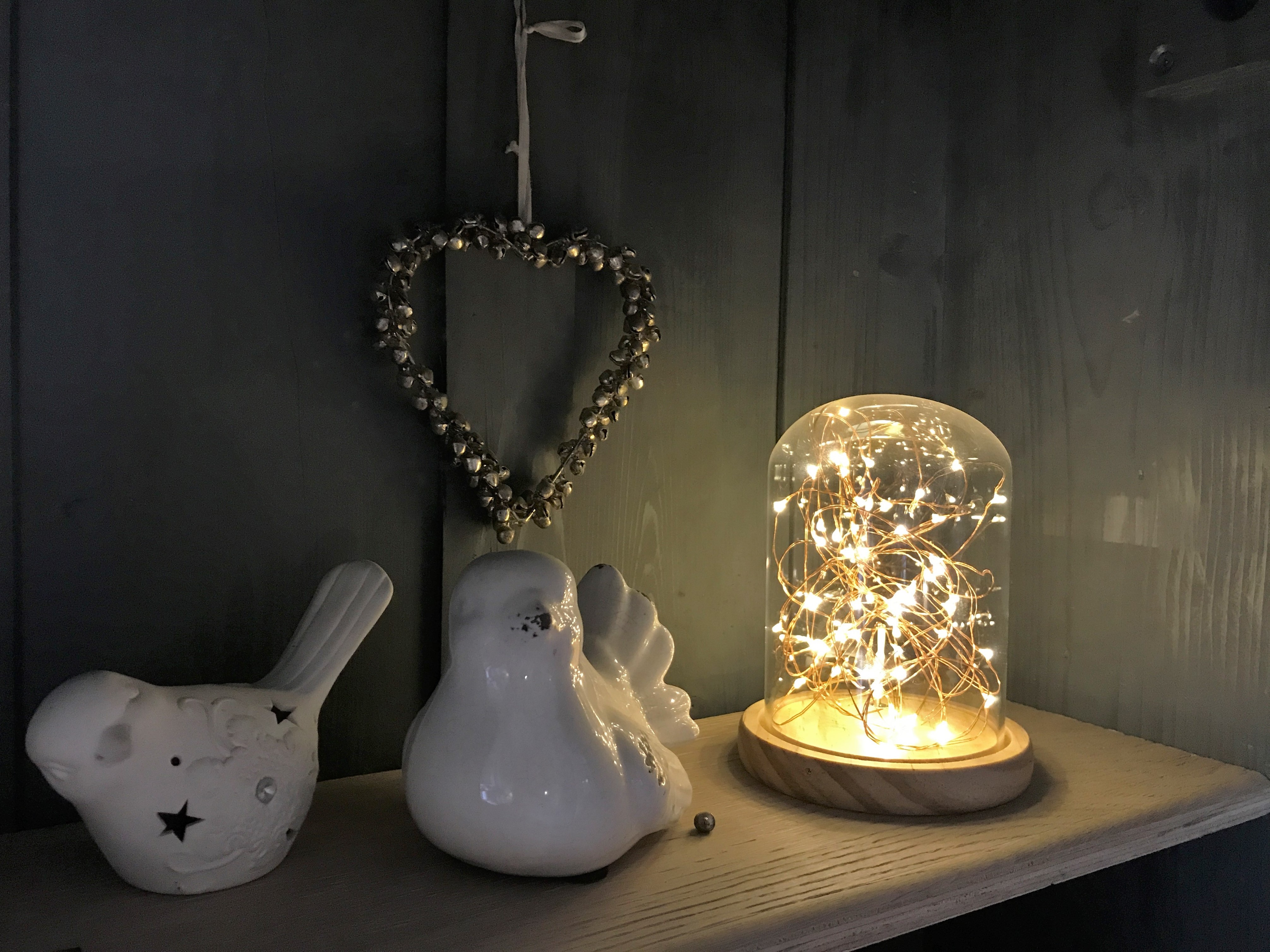 Furniture isn't the only important feature when creating your interior design. The accessories you use play a huge role in presenting your style and personality. Within this home, the theme is shabby chic, so the traditional/vintage styled accessories had to be used. Colours like rose pink, brassy golds and neutral colours are frequently seen, also the exaggeration of period styles such as wooden chests and log burners.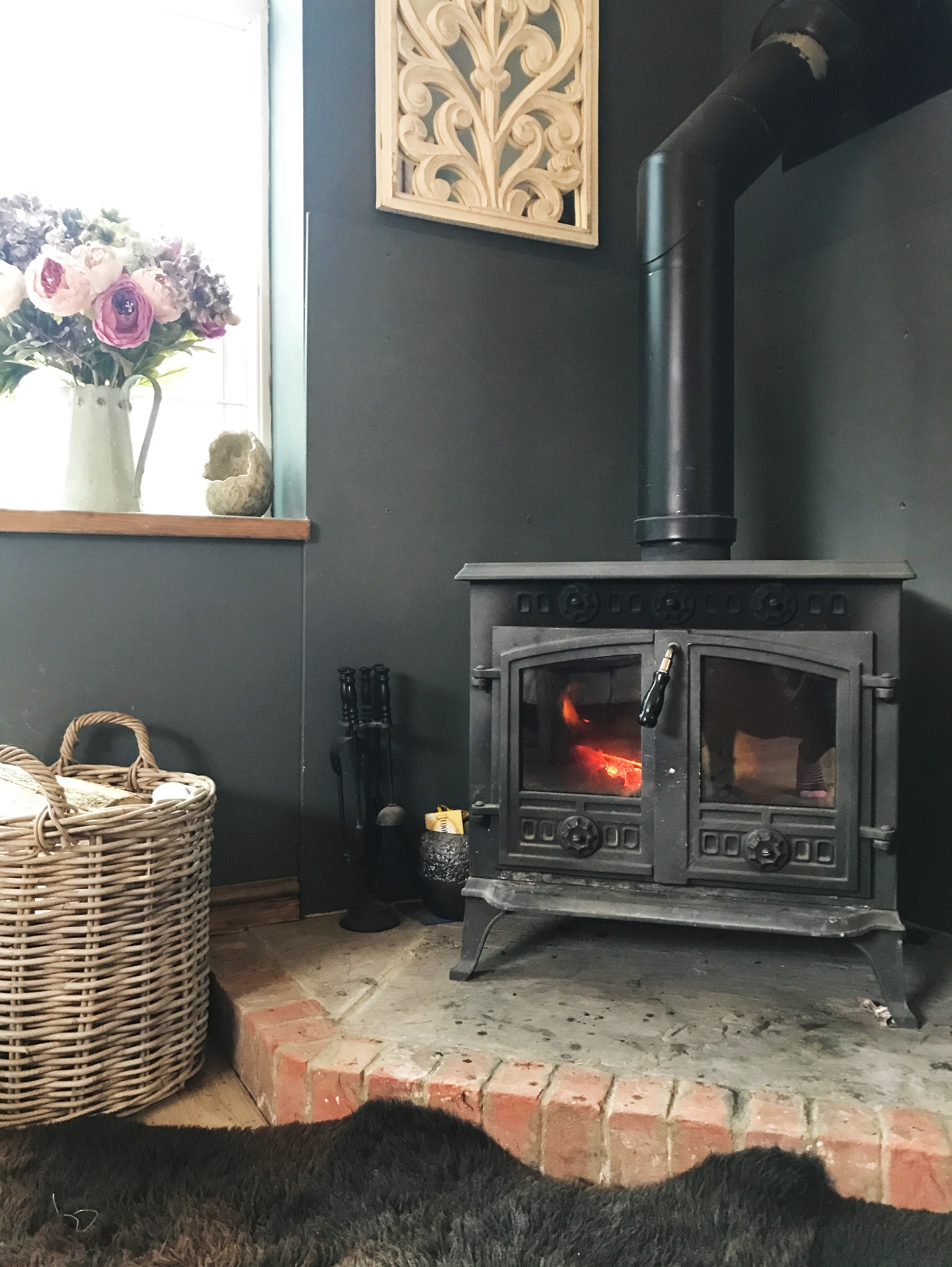 There are flowers scattered around the house in decorative vases, the flowers are in a vintage style with dried out hydrangeas, large roses and peony flowers. They are a mix of pastel pinks, creams, beiges and fuchsia pink. They look fantastic when they are all put together and really excel the shabby chic style.
The use of large mirrors with decorative, chunky edgings can be used as centre pieces on a wall, or even just being placed on the floor. The mirrors used in this house are cream or off gold. These colours express tradition and can also be related to the French- style interior design such as Rococo style, with is a decorative 18th century European style.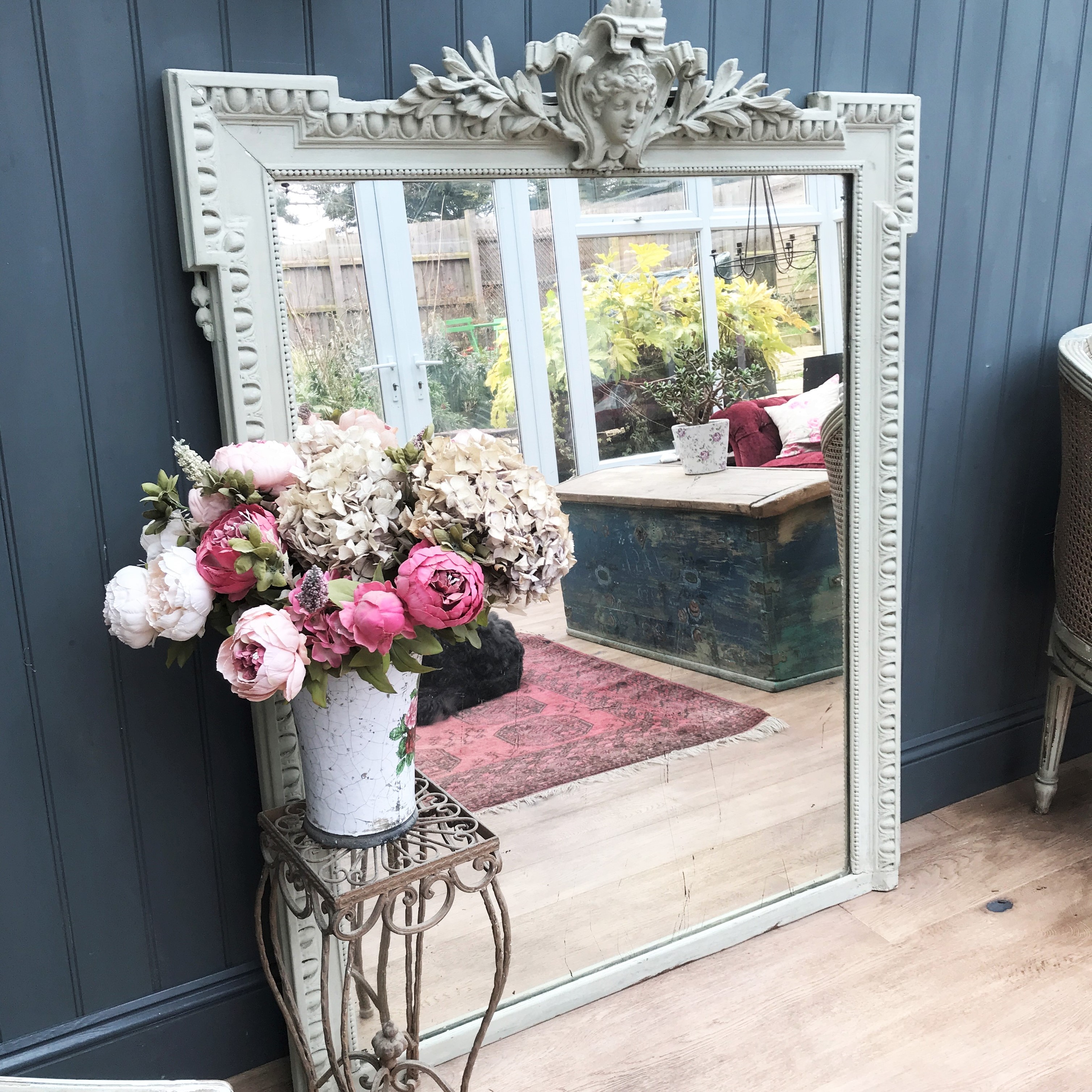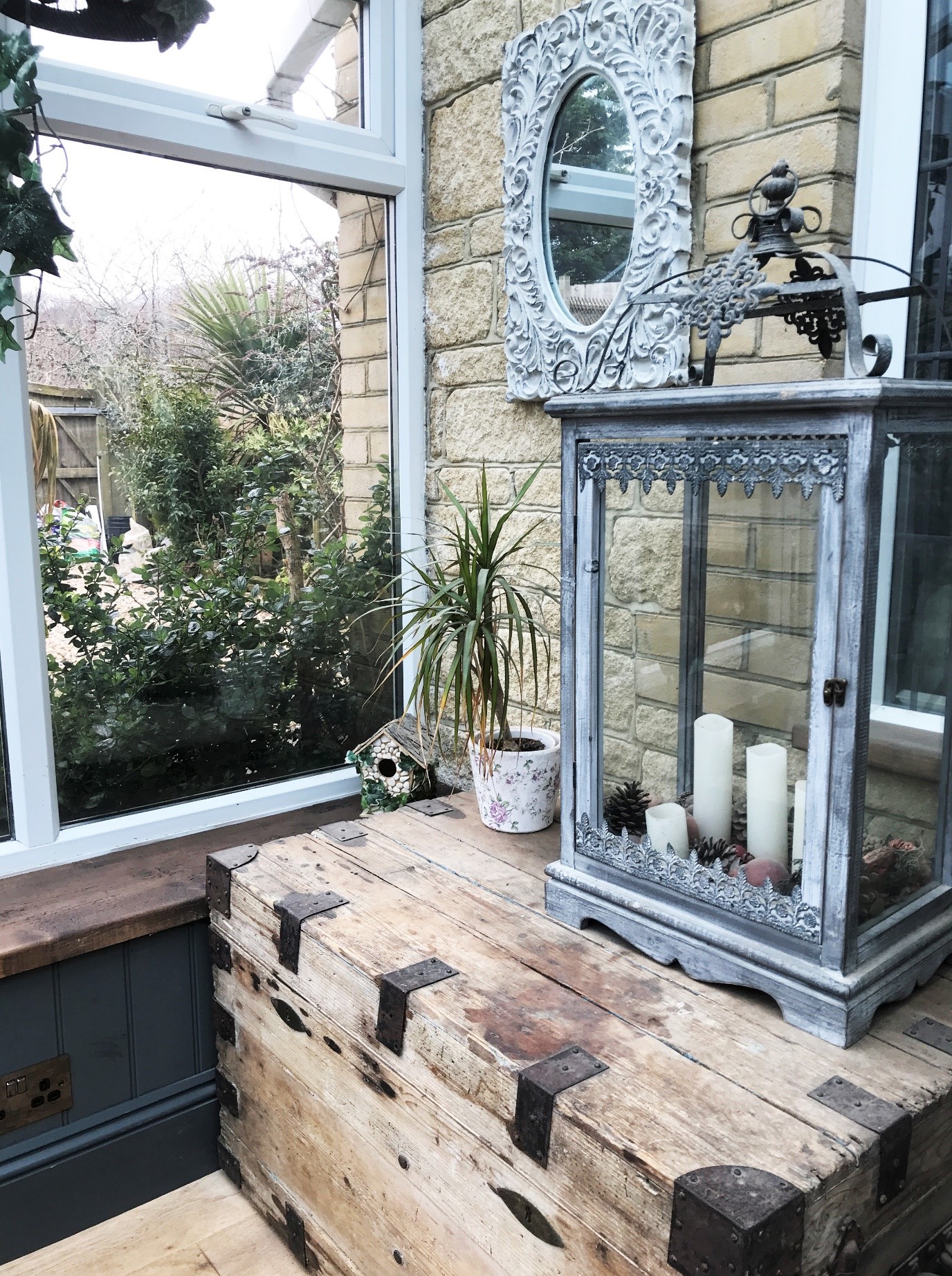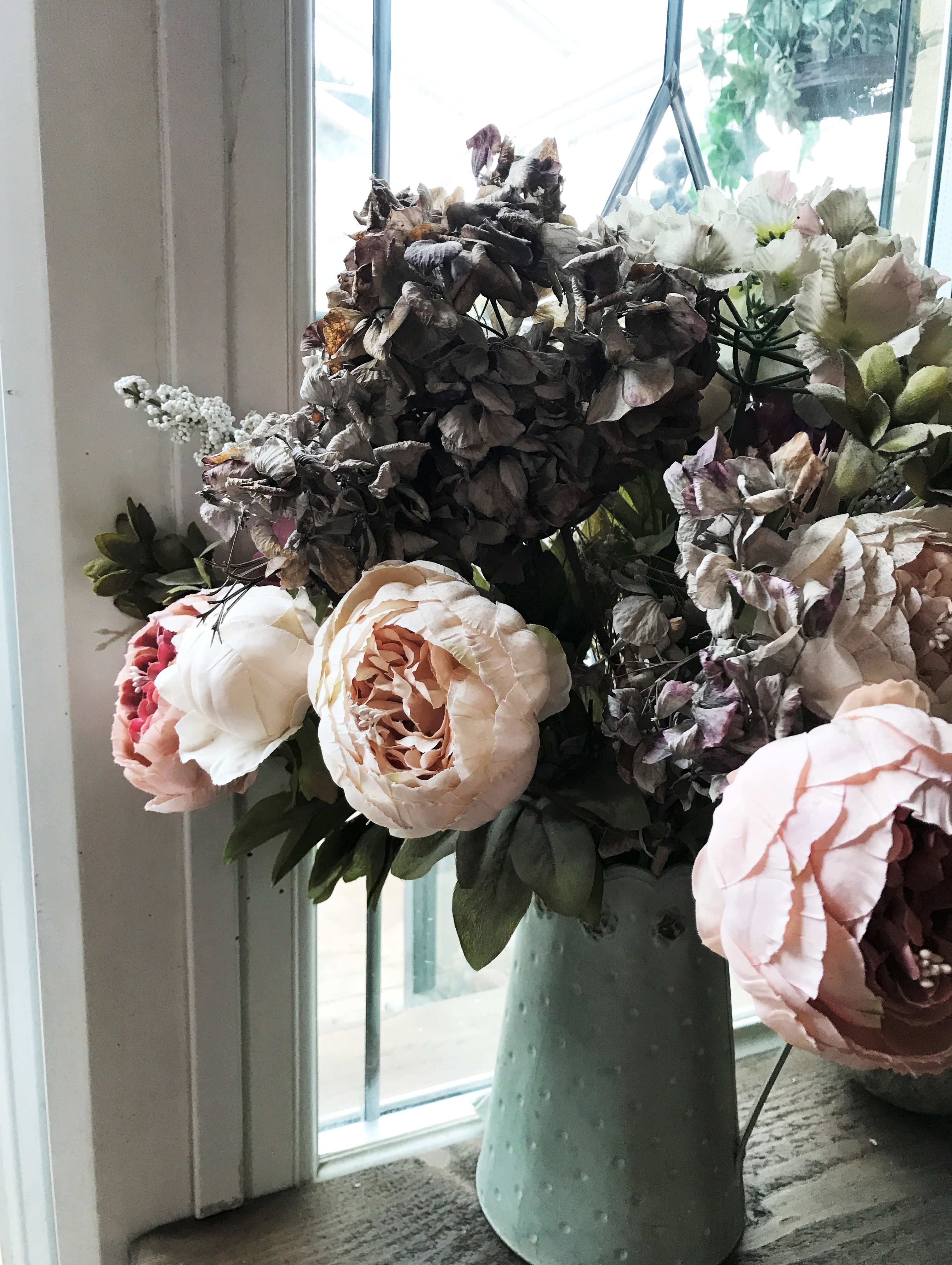 It's very traditional to have photographs or even paintings in your home. Going down the staircase in this home, there was loads of photo frames filled with family photos. These were all in their own decorative photo frame, and evenly distributed on the wall as you walked up the stairs. This looked brilliant, and it brings through the idea of family and love to the home.
Not only that, in the conservatory there was a large wooden chest with dark metal locks, on top sat a large grey candle case, with candles and pine cones inside. This was a very interesting feature. It looked very unusual, but it fit in with the decor well. It's the idea of the traditional look blending in with the modern to create the Shabby Chic vibe.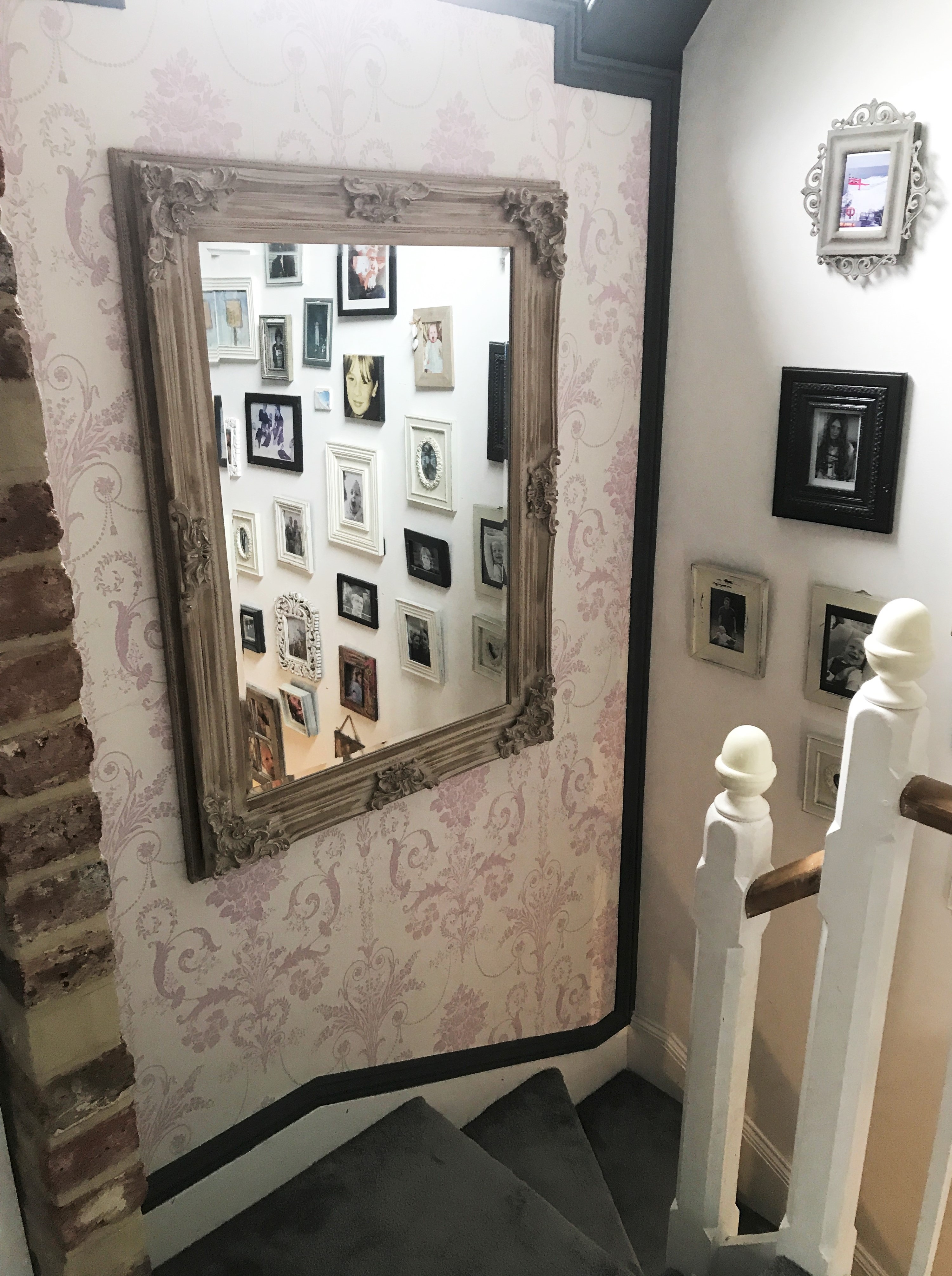 Traditional Features-
This 18th Century home still contains its traditional brick walls. This brings so much character and uniqueness to the property. I love how the brick contrasts with the modern shabby chic decor. The brick walls work really well with the thick grey carpet, dark grey and white walls. The chandelier links to both the modern and traditional style. That's why it works so well as it brings the whole design together.
There is another brick wall in the downstairs part of the property. It's located in the lounge, and due to the contrast with the furniture and colours it doesn't create a cold effect like stone/brick can do. It creates a warm and comforting feeling. It's very spectacular.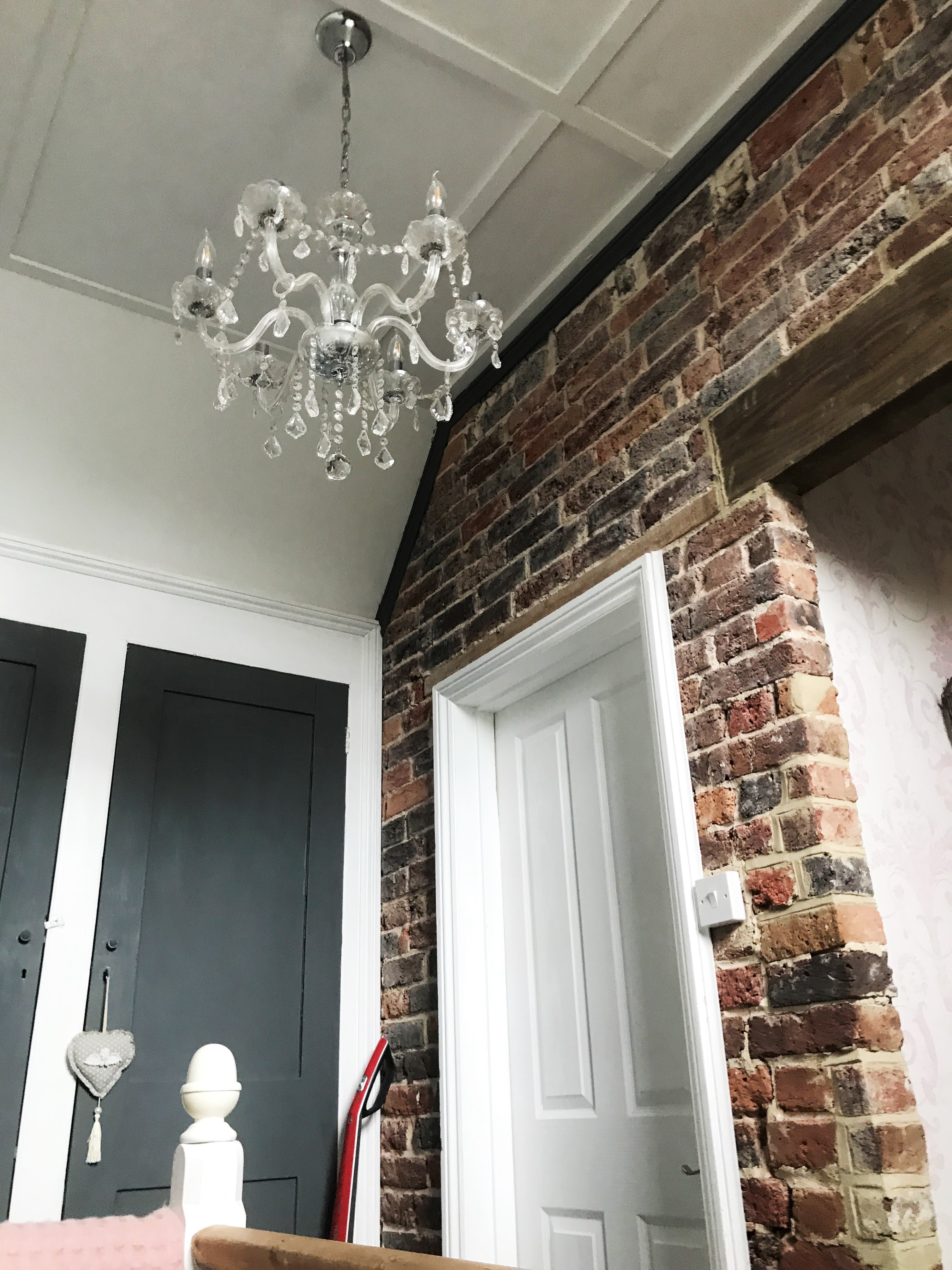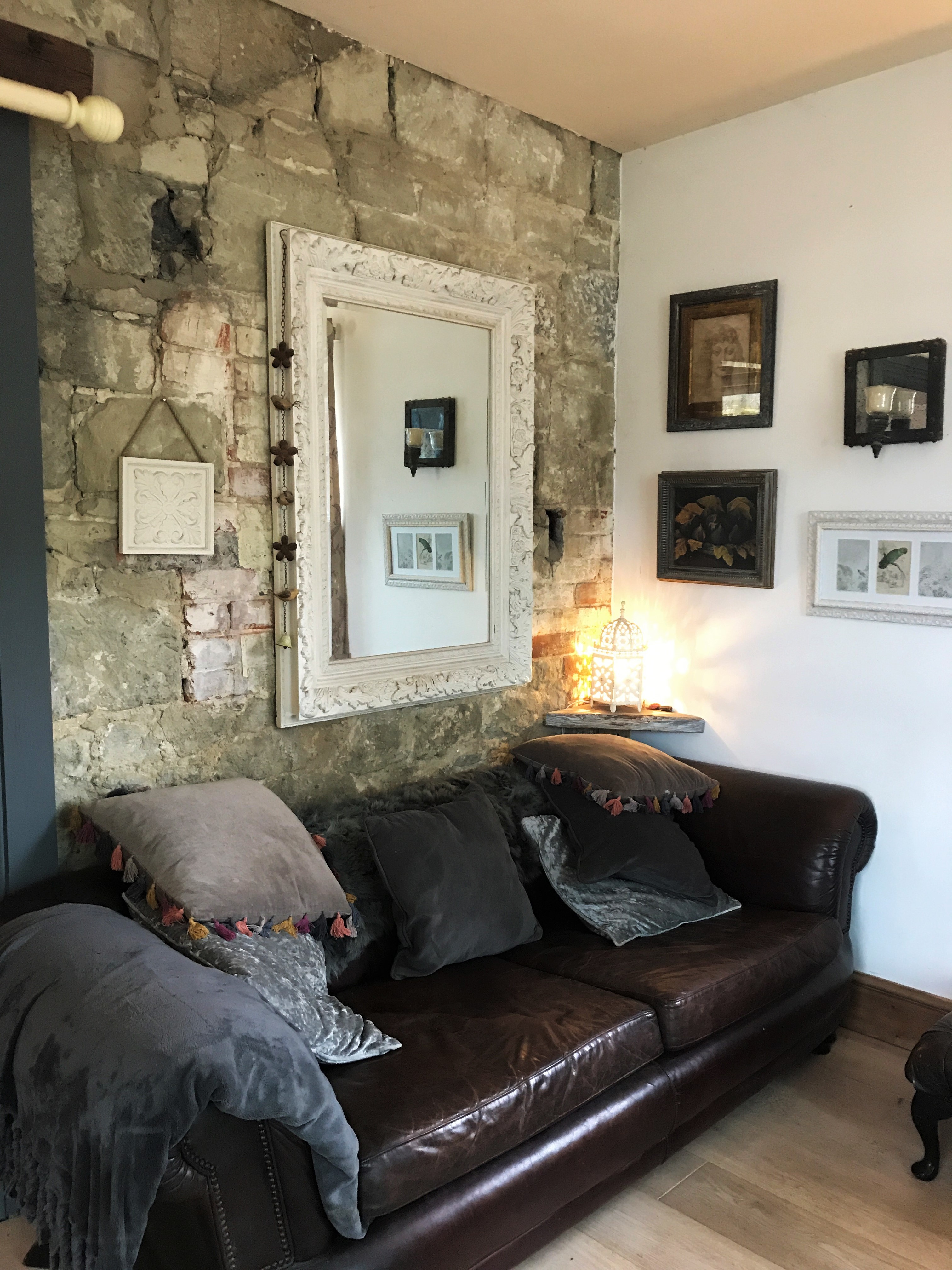 In the lounge there is also a log burner... It looks great as it draws in the tradition of using wood for a fire. It brings the room to life, it makes the lounge cosier and brings character to the room. It's a really great feature to the property. Due to the properties location, which is in what may be thought of as a "cold" place, excuse the pun! But having a log burner portrays warmth and comfort to the house.
Including comfort-
It's comfort first, its comfort last, its comfort always... It's very important to remember this when you are decorating your home. You must include your home comforts, or your home won't be personal to you. You can still have a stylish and chic house with your comforts. You can include your comforts while working with your interior design and making it look good. Because home is not a place it's a feeling, so you must turn your house into your home...
In this snug room the owner has created a window seat which is a warm grey colour, and it's scattered with cushions and the window has thick grey curtains falling either side. The sofa is a brown colour with snug cushions on it, a fluffy throw and thick long curtains surrounding the windows. This creates a real homely feeling, but also looks very stylish.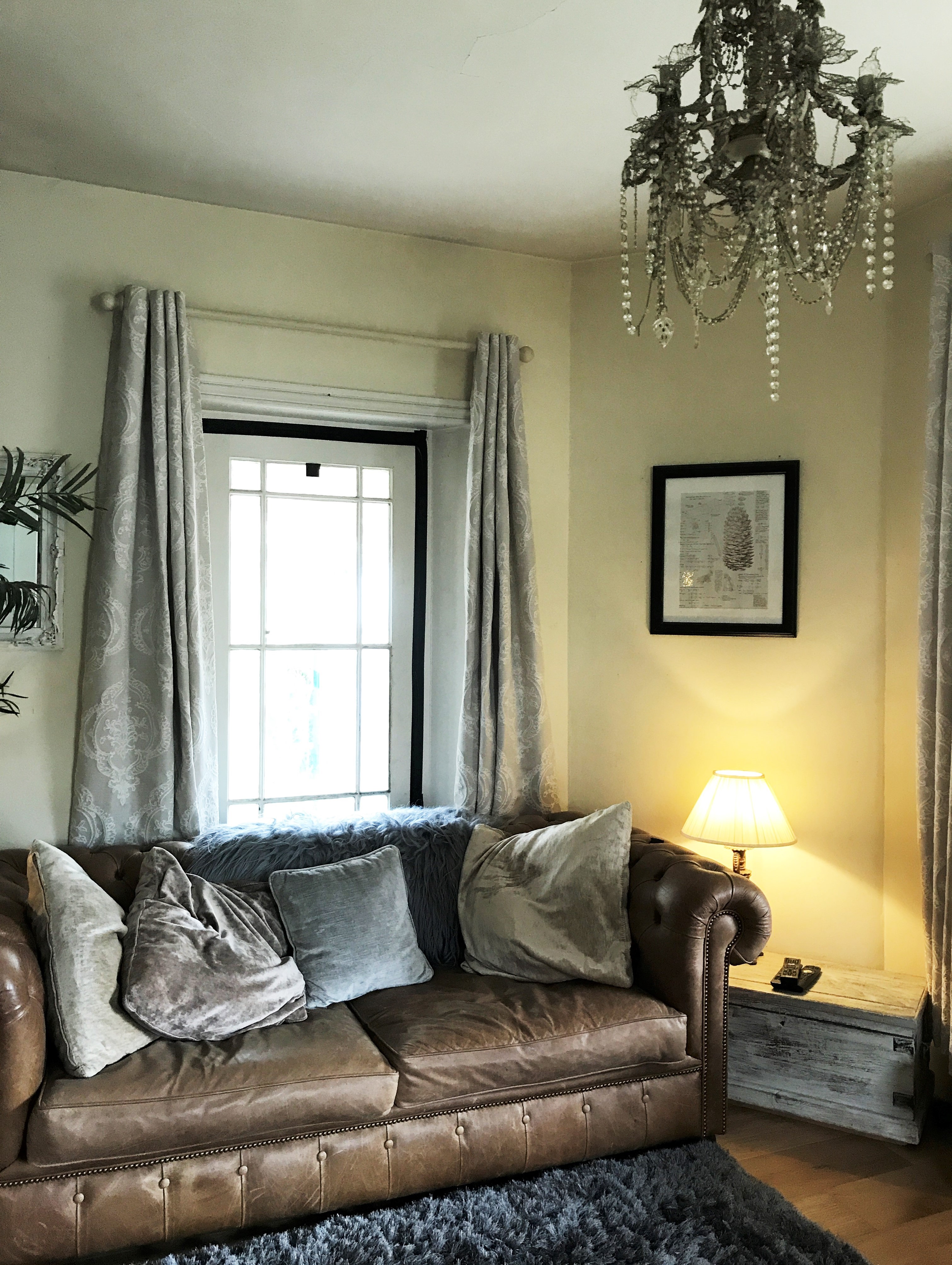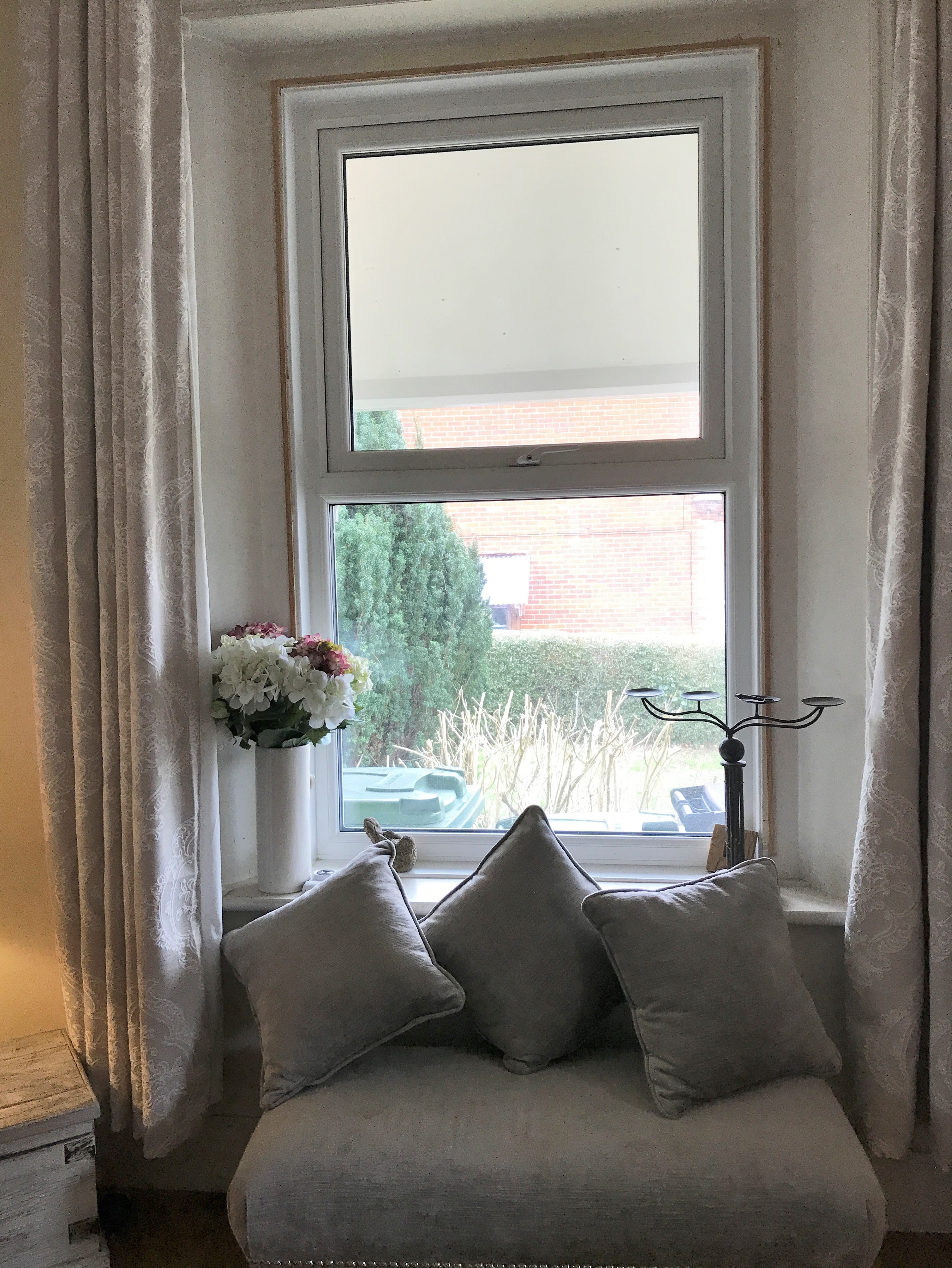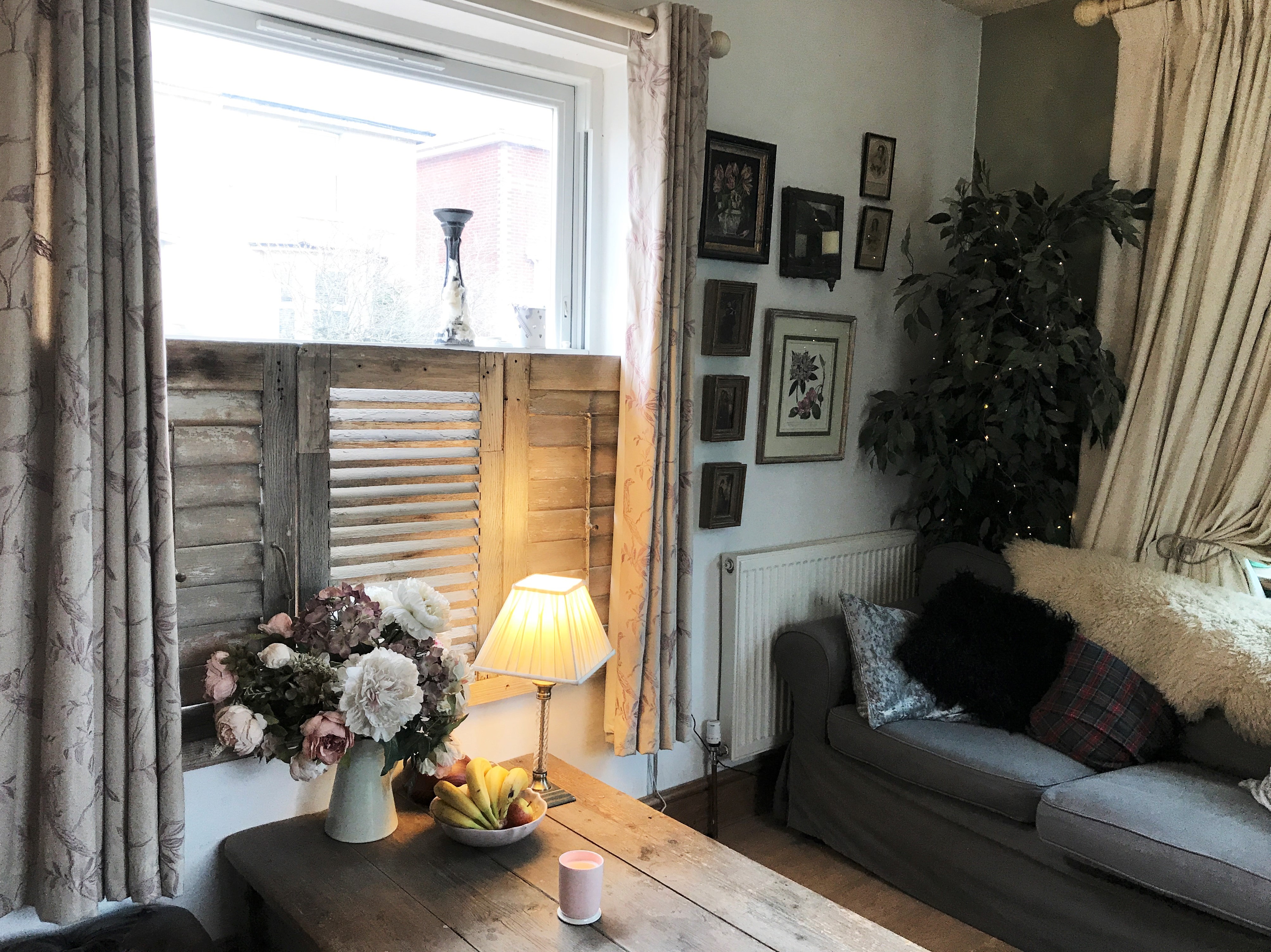 In the lounge there are fairy lights on a tree in the corner of the room which creates a warm feeling. There is also a thick grey curtain which goes across the entrance of the kitchen and the lounge. This creates a feeling of shutting out a room, it could be used as a metaphor of keeping in the warmth and blocking out the reality. It's a really nice effect and worked really well in this room.
The sofas have large fluffy pillows and blankets over them; and they had grey wooden shutters across the bottom of the window. I really liked this, as it did represent a traditional look, and it also related to the idea of comfort and shutting out the cold. It worked effectively.
Overall, this home is unusually spectacular it's located on the grounds of history and beauty and portrays the most fantastic and comforting family home. Using an interior design like Shabby Chic creates a soft interior to overcome the hard exterior. The décor, as you can see is brilliant and works so well. As soon as you enter this home it provides a magical feeling and that's why I thought it would be a great idea to share the beauty of this home with everyone else…

Tel: 01983 521212
Email: This email address is being protected from spambots. You need JavaScript enabled to view it.
Emily Gibson.