Some businesses are available to enjoy, all year round, varying from dining, adventuring or experiencing the arts. These include
JANUARY
01/01/2020
Why not kick start the new year with a relaxing voyage through the island's landscapes at The Isle of Wight steam railway on a vintage steam train. Here you will be able to learn about the history of the steam rails. What a fun day out for all the family!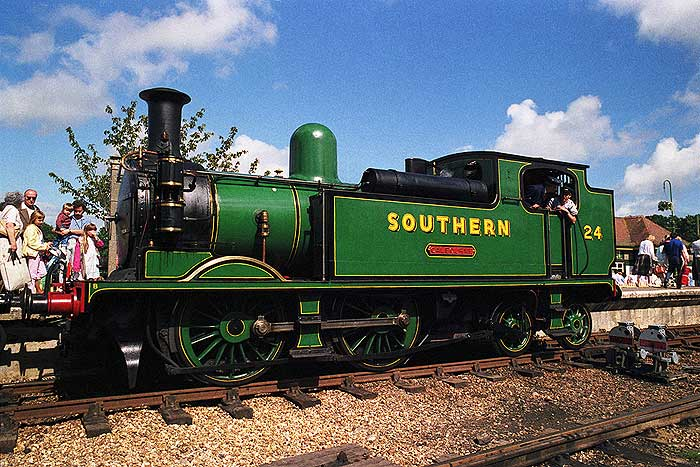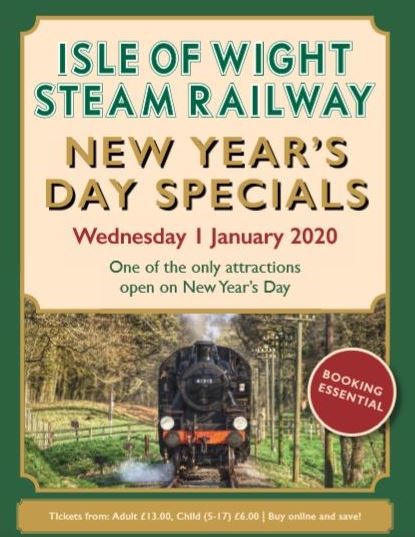 FEBRUARY  
21/02/19
Do you like escaping and experiencing the arts? Why not go along and enjoy the IWLF story festival where you can celebrate books, authors and young bidding writers, use your imagination and create a new fantasy with your family to find a talent you may have been hiding!
MARCH
28/03/2020
Do you fancy gaining a new talent and making new friends? Well come down to Sandown and get involved in the line dancing weekend! As well as being able to experience the beautiful settings of Sandown beaches from your accommodation at the Trouville hotel, you will be able to get your dancing shoes on and get involved in the line dance sessions to widen your skills set!
APRIL
09/04/2020 - 16/04/2020
During April, The Garlic farm offer introduction lessons to bee keeping where you can help preserve the lives of bees within the wild or even set up your own beehive! You might even get some honey at the end… yum!
MAY
May is the month for walking, with several events occurring including those which raise funds for charities and some which are to enjoy the hidden wonders of the island!
02/05/2020- 17/05/2020
IOW Walking Festival- One of the UK's longest running walking festivals!
10/05/2020
Walk the Wight- Designed to raise funds for the IOW Mountbatten hospice who do an amazing job for those who required their care.
JUNE
11/06/2020-14/06/2020
Are you a fan of music? Well May is the month for you, kick-starting the summer season with the Isle of Wight festival with it being the first major UK festival in the calendar! They showcase several different genres of music and it has upheld its reputation over the past fifty one years of it running! This year is its fifty second year to be showcased!
JULY  
10/07/2020
Rhythm tree is a rural festival situated on open farmland. It is branded as the Isle of Wight's most original, fun-filled, family friendly music festival! It is set to return on the 10th until the 12th of July in Calbourne for its 10th consecutive year! They showcase a unique set of acts which cater for every music taste.
18/07/2020
IOW pride celebrates the LGBTQ+ community spreading colour, diversity and provides a brilliant parade through town. They ensure everybody feels included and that no one is singled out, therefore it is a very inclusive family filled event suitable for anyone to join in the fun. It is a brilliant way to create awareness of the LQBTQ community!
AUGUST
07/08/2020 - 09/07/2020
Jack up the Summer is known as being a big nostalgic summer party. It is suitable for many types of ages and individuals who enjoy various genres, this is due to the promoters deciding to broaden its appeal and cover a wider scope of the musical spectrum. This festival is extremely family friendly and covers events for individuals ranging from the young to old… what are you waiting for? Purchase your tickets now!
08/08/19 - 15/08/19
Love sailing, watching racing or enjoying a leisurely week with various events occurring? Then Cowes week is the place to be in August- it consists of many sailing races, which you can spectate from ashore or on spectator boats. It is the biggest regatta of its kind in the world as well as the longest running. There are up to 40 races running per day! During the week there are several different events which occur including ladies day and family day.
SEPTEMBER
12/09/2020
Do you enjoy indulging in the luxury of vintage, classic, custom and retro cars as well as other rare vehicles? The Classic car show in Newport can guarantee your delight for all the family, by showcasing a number of vehicles and all funds raised will be donated to The Isle of Wight round table charity who help children in need, what a great way to experience the wonders of various cars as well as supporting a great cause!
OCTOBER
31/10/19
From celebrity guest signings, fancy dress opportunities and activities to enjoy. The second fantasy trade and comic con on the Isle of Wight known as Fancy TC con 2 brings you delight for October. This is a brilliant family day out for lovers of everything film, TV and cosplay!
NOVEMBER
24/11/2020
At Northwood house there is a very exciting Christmas market which can kickstart the Christmas celebrations early! At the event there will be over 40 quality craft and local produce stalls. Refreshments will also be provided by a volunteer catering team. Of course, there will also be a visit from Santa! Bring all the family to join in the fun!
DECEMBER
The month of festive activities and events in the lead up to Christmas, why not visit Busy bee garden centre who show case Christmas scenes and other festive goodies at their Christmas world and later enjoy a bite to eat in their delicious café!