Lendy Cowes Week 2018

It's that time of year again where everyone gathers in Cowes for the famous Lendy Cowes Week. Cowes Week is always held in the month of August, running from today, 3rd-11th August. Lendy Cowes Week is one of the UK's largest running and most successful sporting events. It holds up to 40 daily races for around 1000 boats. Not only that it's the largest sailing regatta of its kind in the world! Lendy Cowes Week doesn't only offer a fantastic show of sailing boats, it also holds a fantastic atmosphere, live music, cocktail stalls and a spectacular firework display on the final Friday. It's a week that offers so much more than just sailing, it's a time for friends, family and couples to gather and enjoy the buzzing atmosphere of the event.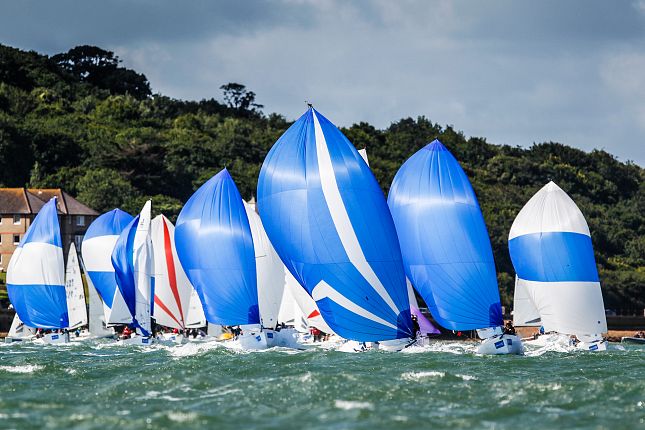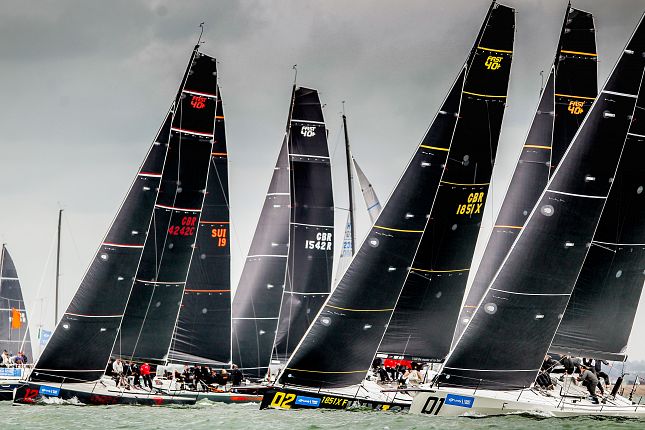 Images taken by Paul Wyeth

A bit of history-
Lendy Cowes Week first started in the August of 1826. The first race consisted of just 7 yachts under the flag of the Royal Yacht Club now known as the Royal Yacht Squadron. The prize of this race was a golden cup with the worth of £100.
The following year King George IV indicated his approval of the event by presenting a cup to mark the occasion and since then the event has become known as Cowes Regatta.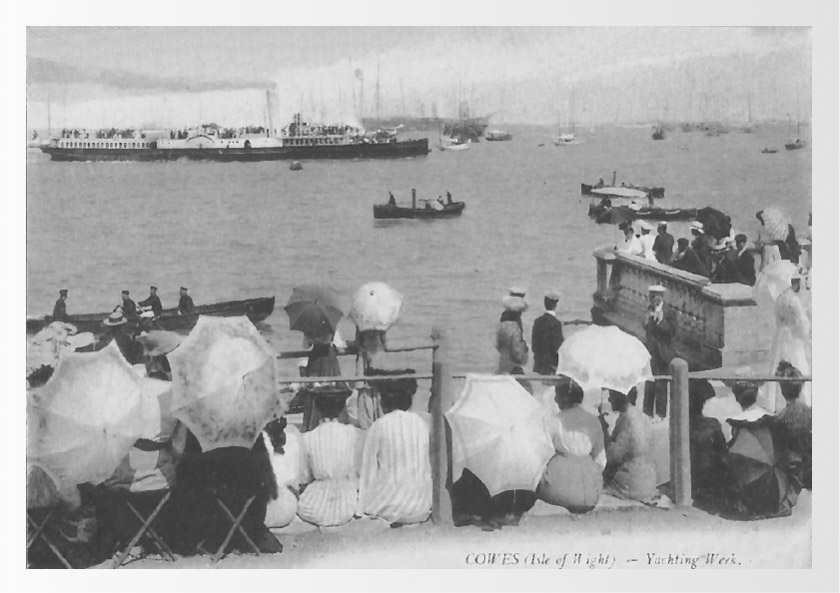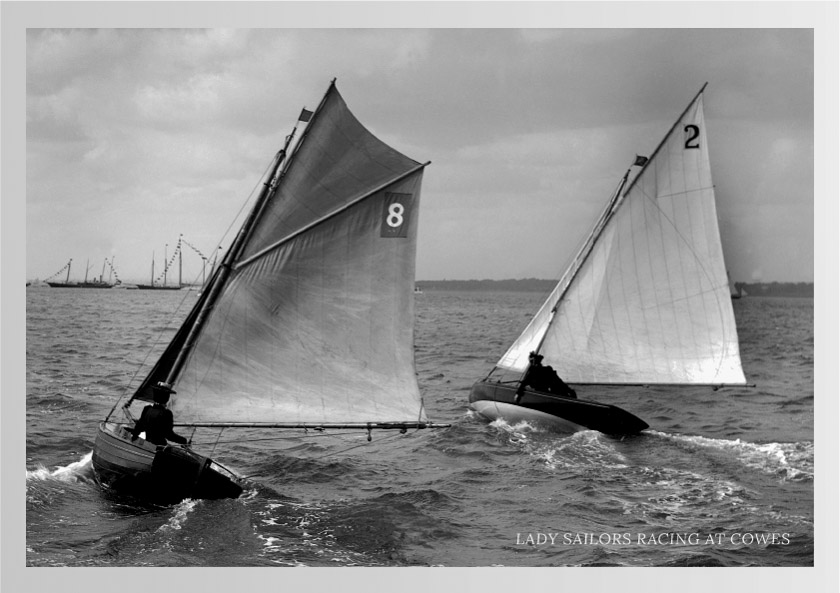 From 1946 other Cowes based and mainland clubs organised racing, the regatta grew in size and popularity. The Kings cup was then replaced with the Britannia Cup. By 1953 8 days of racing was provided.
In 1964 Cowes combined clubs was formed to run and organise the regatta. The body represented the seven clubs involved in managing the racing and Cowes town regatta committee. The clubs involved are Royal Yacht Squadron, Royal London Yacht Club, Royal Thames Yacht Club, Royal Southampton Yacht Club, Royal Southern Yacht Club, Island Sailing Club and Royal Ocean Racing Club.


In 2004 on the Regatta's 40th Anniversary, Cowes Combined moved into a new purpose-built Regatta centre which was officially opened by HRH Prince Phillip.
In 2007 Cowes Week was formed as a wholly-owned subsidiary of Cowes Combined clubs to provide a single management board.

The regatta today has dramatically evolved since 1826, with between 800-1000 boats racing every day for 8 days. The competitors range from Olympic and World class yachtsmen to weekend sailors. A fantastic event which has grown in popularity over the decades, and brings the town of Cowes to life, forming a lively atmosphere.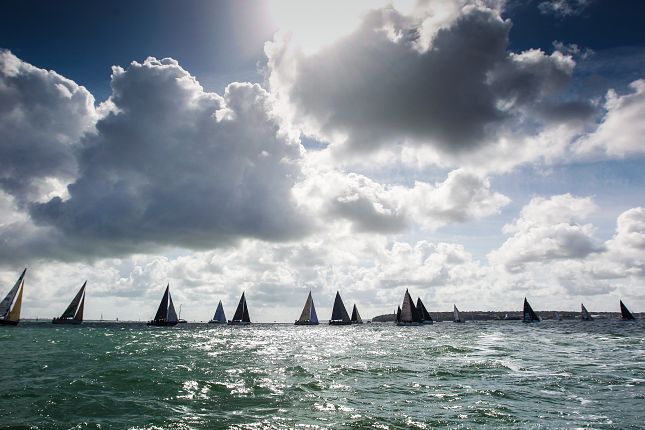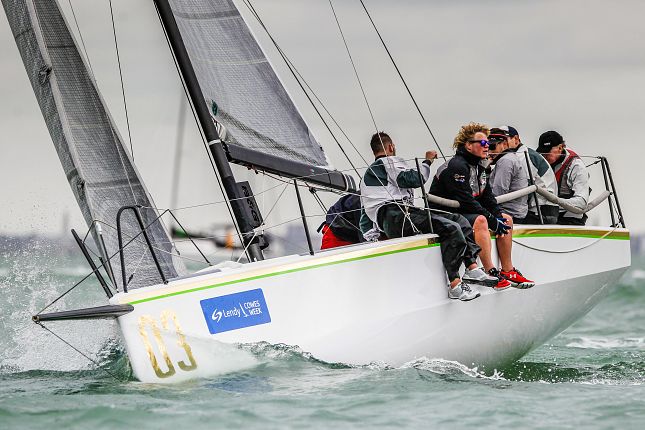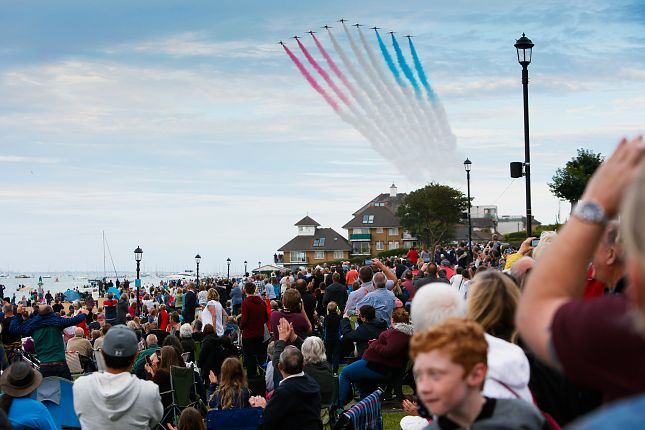 Images taken by Paul Wyeth

As we all know, Lendy Cowes Week has so much going on other than the sailing. There is live music, market stalls, children's events, nightclubs and so much more. Here is a breakdown of the weeks entertainment highlights-
Friday 3rd- 22:00-2:00- Sugar Store Nightclub Opening Party
Saturday 4th- 21:00-22:30pm- Derek Sandy & The Reggae Source
Sunday 5th- 14:00-15:30pm- Gemma Hunt from CBeebies Swashbuckle
19:15-20:30pm- Will as Ed Sheeran
Monday 6th- 22:00-2am- JJ's Nightclub
11am-18:00pm- Music, entertainment, face painting & glitter tattoos based at various locations throughout the High Street
Tuesday 7th- Lendy Ladies Day
A reception is held for the Lendy Ladies Day 18:30-20:00- (Invitation only)
20:00-21:00pm- Ben Stubbs
11:30am-00:30am- Lawn Lounge & Gin Festival
Wednesday 8th- 20:00-21:30- Grove Union
22:30-1:30am- Club Balearia
Thursday 9th- 18:00- Fever Tree Crew Cap Party
Friday 10th- 19:30- The Red Arrows Display
20:15-00:00- Fireworks cruise with Red Funnel
Saturday 11th- 22:00-2:00am- Sugar Store Nightclub- Closing party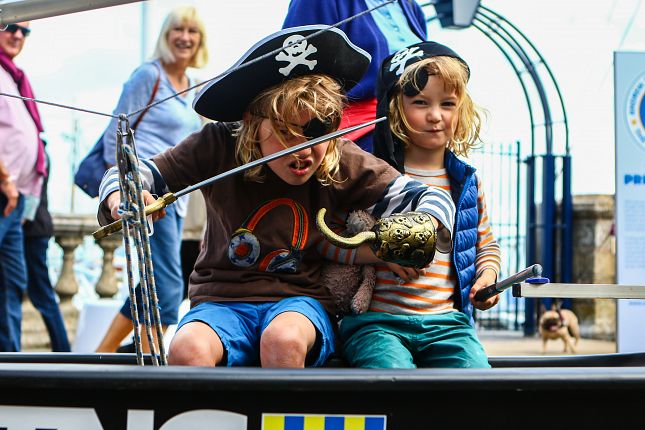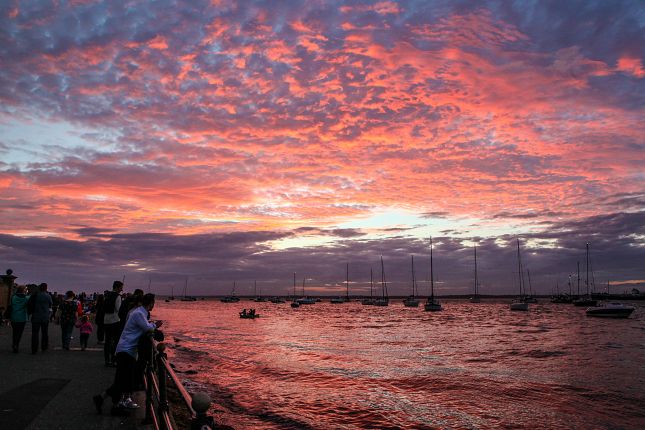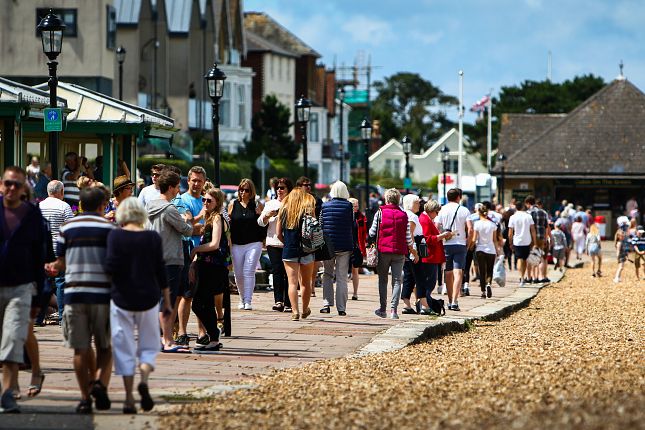 Images taken by Tom Gruitt

For the full list of events taking place over Cowes Week visit- http://www.lendycowesweek.co.uk/web/code/php/main_c.php?map=cw18&ui=cw4&style=std&override=&section=shoreside&page=entertainment

Not only can you be part of the entertainment onshore, you can also get involved with the entertainment offshore with the Spectator Boats. There are lots of spectator boat options for you to be able to get up close to the action. Trips on the Spectator Boats are an hour long and depart 11am, 12:30pm, and 2pm from Trinity Landing on Cowes Parade. Each trip costs £12.50 for adults and £8 for children. You can book at the Regatta Centre at the Parade. This is a great chance for you to get up close to the action and feel part of the sailing squad.
Another way of getting involved would be on a Rib Ride. These depart at 10am, 11am, 12pm, 1:30pm, 2:30pm, and 3:30pm. They are available all week and last for 60-minutes. It's a thrilling and exciting trip to be part of. It costs £36 for an adult and £25 for a child. For more information visit the Lendy Cowes Week website.
So, from all of us at Red Squirrel Property Shop we wish all the sailors the best of luck in the sailing races, to all the spectators we wish you the best time, and everyone else who goes for the brilliant atmosphere, we hope everyone enjoys this fantastic event which reaps so many benefits for our Island, we will look forward to seeing you throughout the days of 3rd-11th August…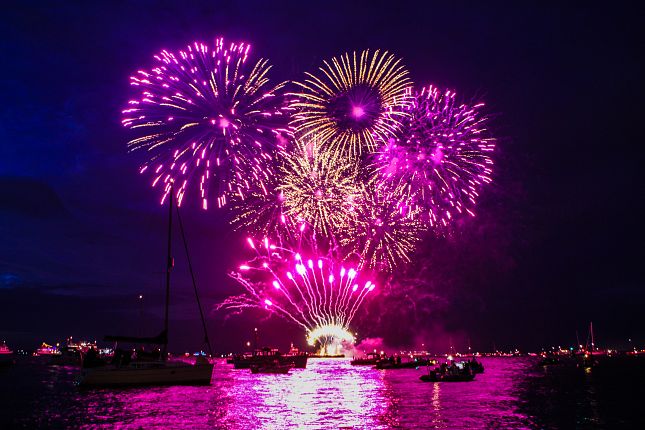 Image taken by Tom Gruitt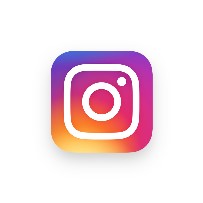 Tel: 01983 521212
Email: This email address is being protected from spambots. You need JavaScript enabled to view it.
Emily Gibson.