I decided I wanted to visit Tiny Homes and see what they were all about. I went to Tiny Homes because I was really interested in speaking to the creators Helen and Frazer to get an insight into the world of sustainable living and of course go and check out all the fantastic homes.

I was extremely excited about going to visit, and I was not disappointed. The site was fantastic, it offered such a relaxing feel of tranquillity and peace. I was also very keen to hear more about the eco-friendly approach that the homes and site offered. Helen told me that all the homes were run by solar power. They wanted the homes to be sustainable and of course eco-friendly! Not only that, the toilets in each of the homes were composting toilets which are fantastic for the environment and puts our waste to good use! Helen was also telling me that they try to use as little plastic on the site too, this is to encourage the sustainability and environmentally friendly vibe. I really liked this idea because it teaches people who visit the site how easy it is to be environmentally friendly and how much of a positive feel it has on yourself.

Firstly, I went into each home to get some photos and see what each home offered. The first home I went into was called Elidh. This is a Gaelic name meaning "light", so this home felt very bright and friendly.
It used the pastel colours of white, blues and beiges. I liked this home, it gave off a positive atmosphere and made me feel relaxed. I felt this holiday home would be brilliant for a family. The bright, clean colours made it feel appropriate for families as it offered a calm, reflective feeling. This home also felt slightly larger than the others, most likely because of the openness of the colours, but I believed it would be great for families.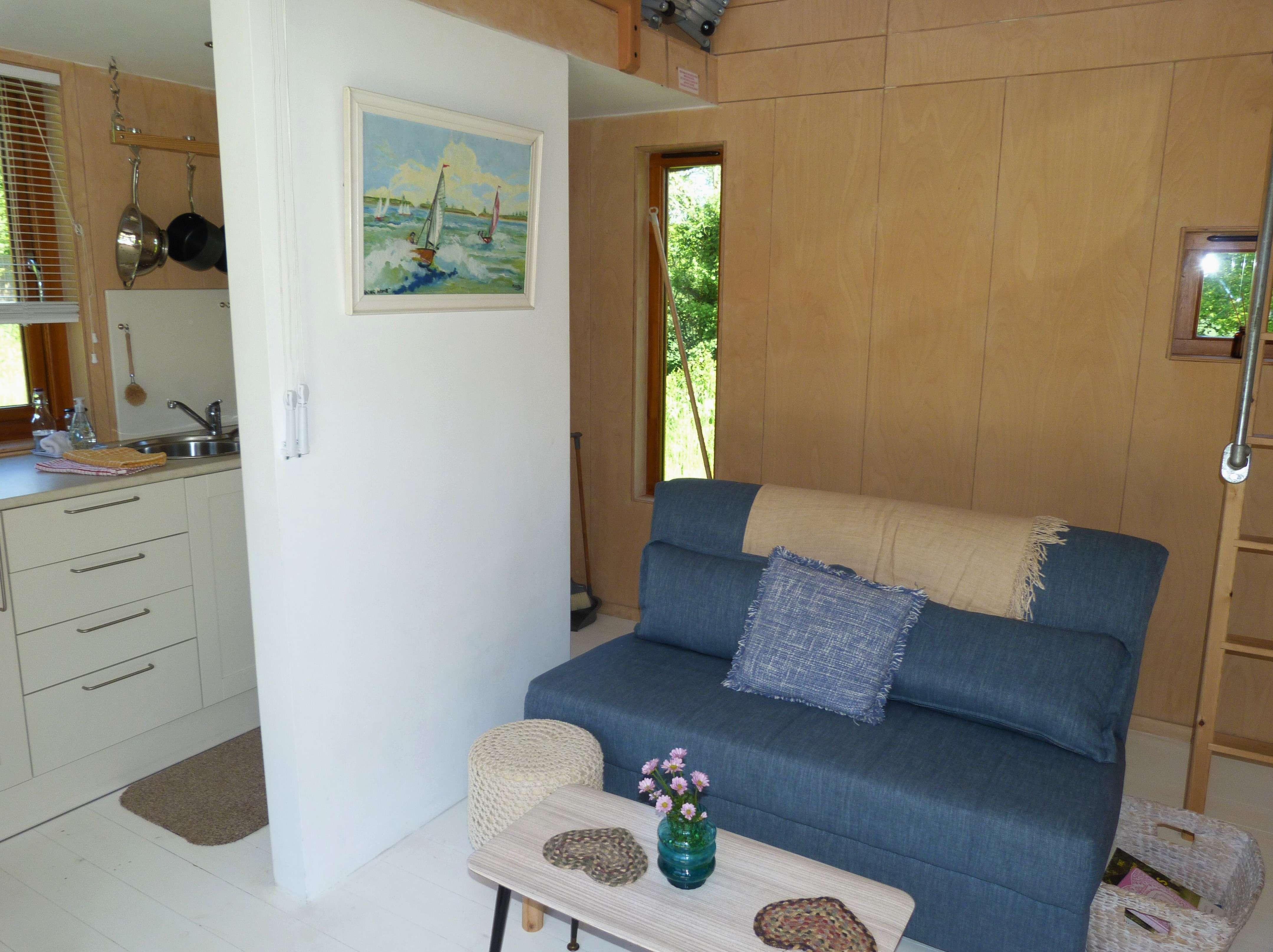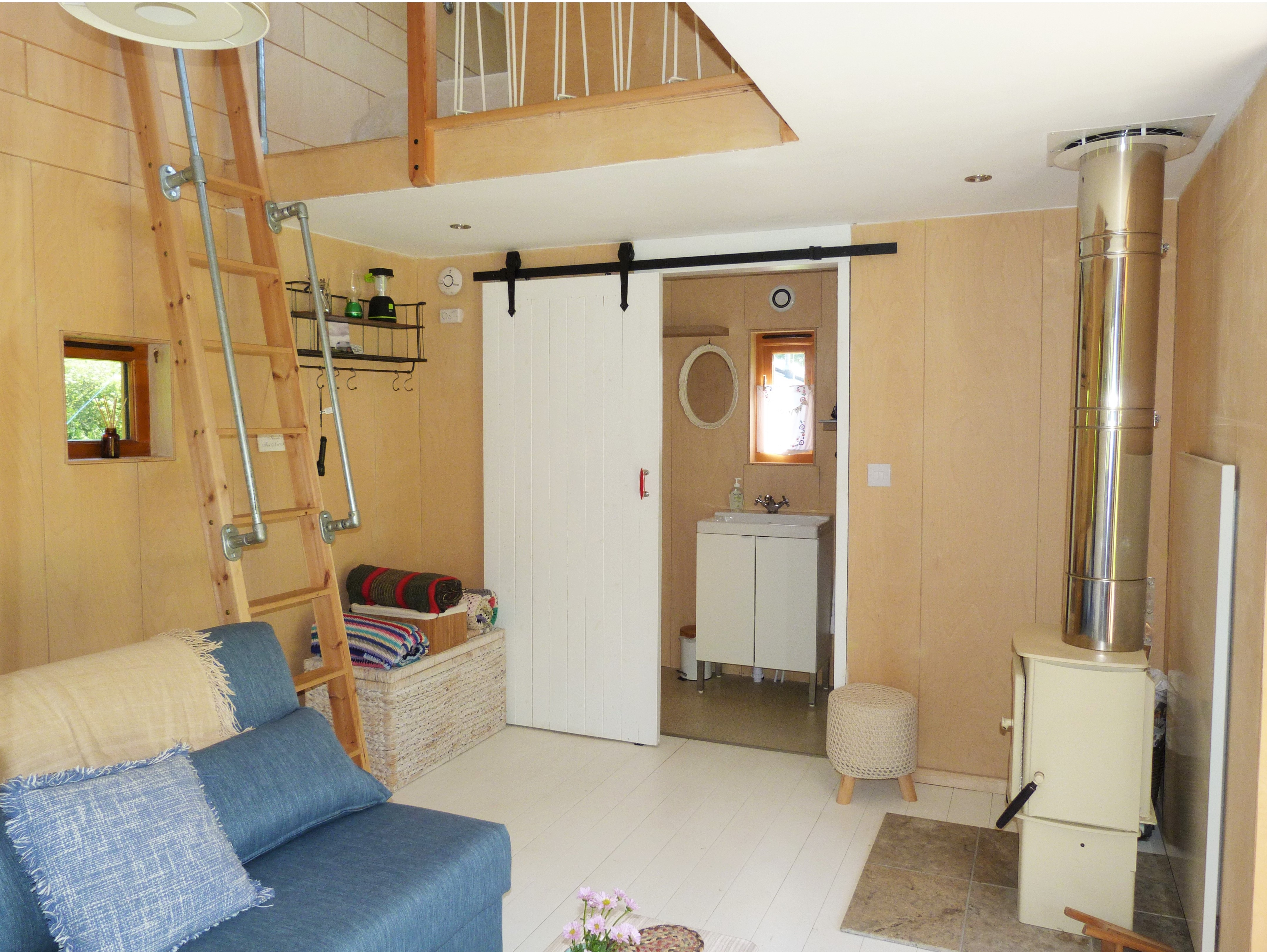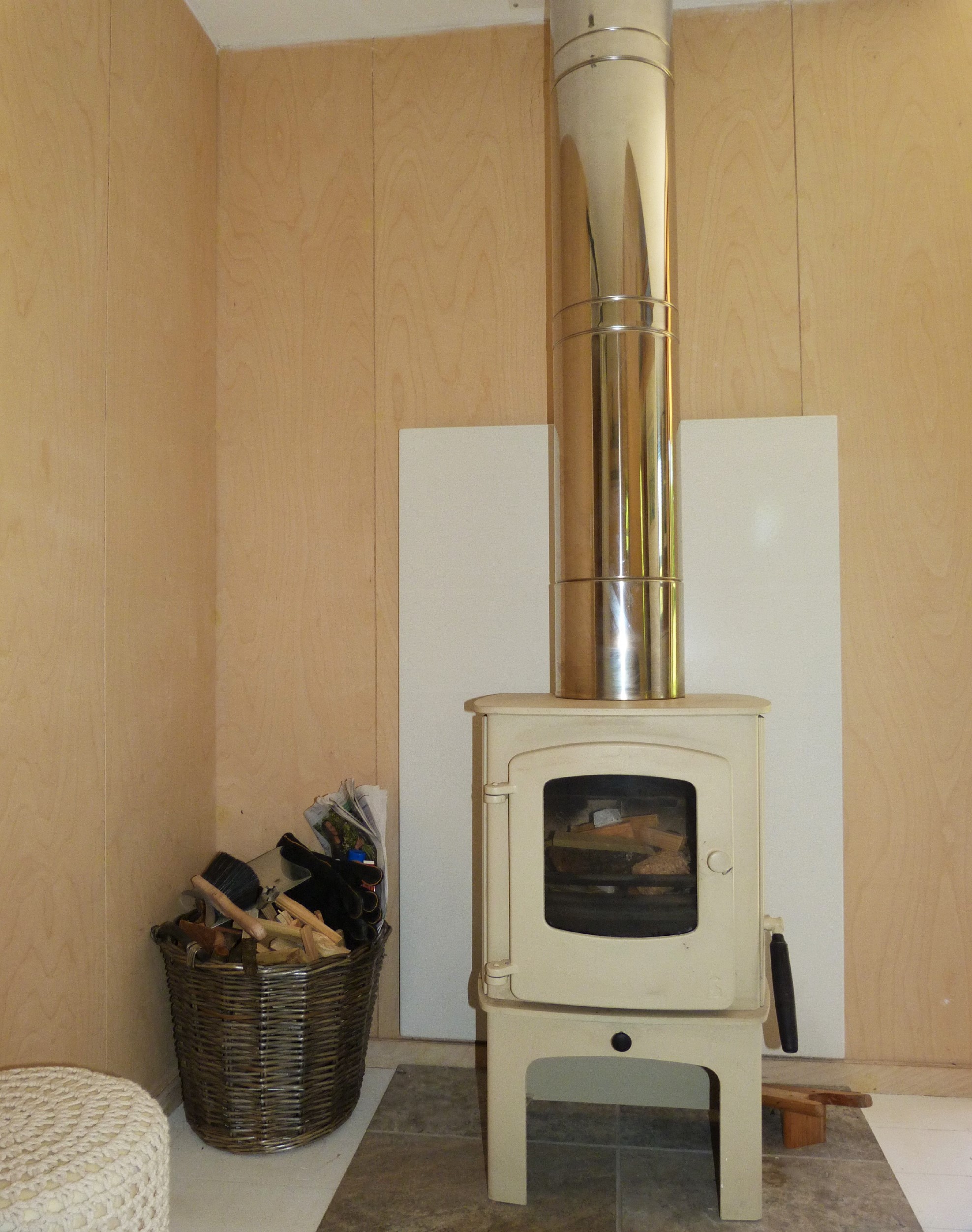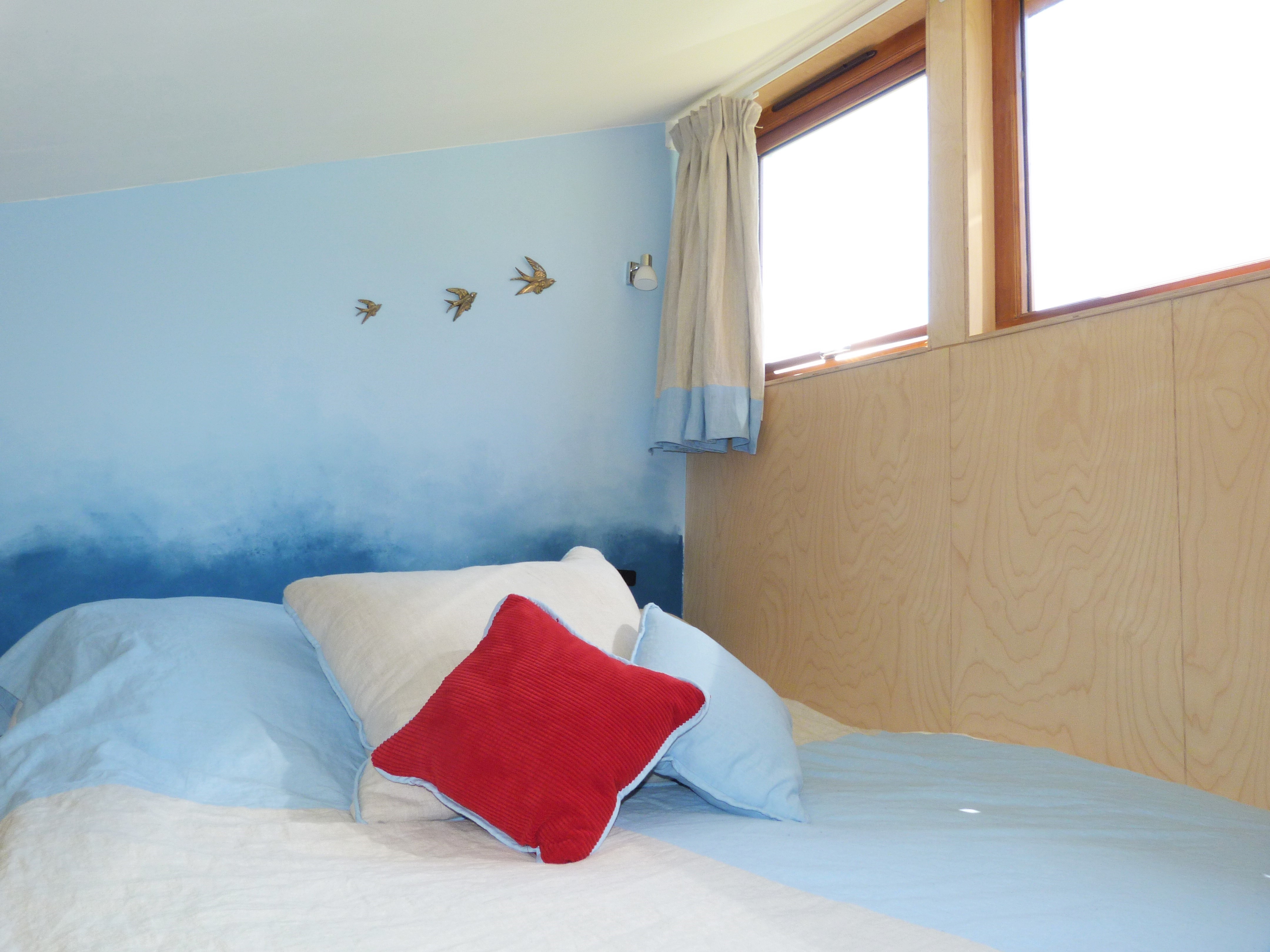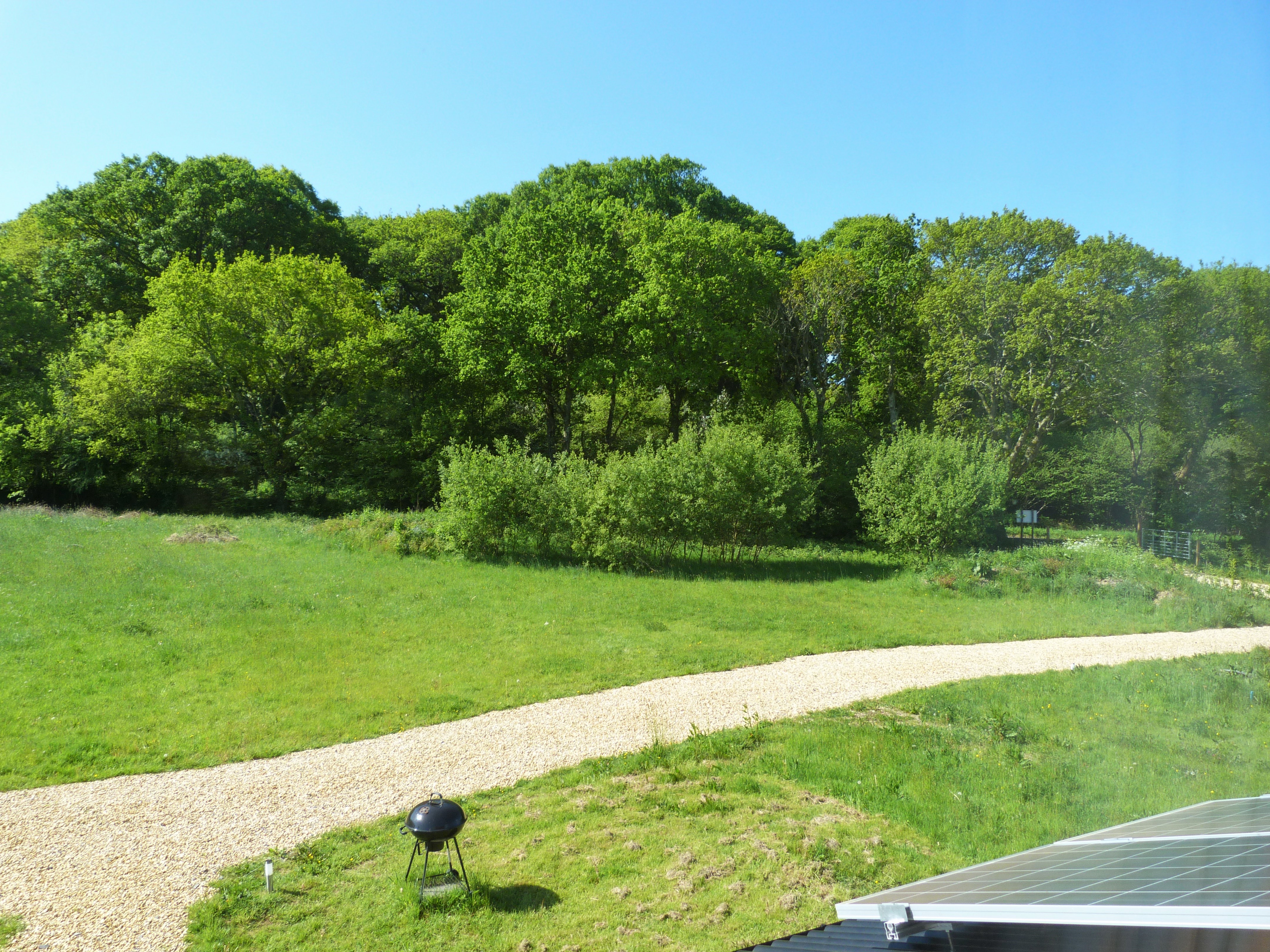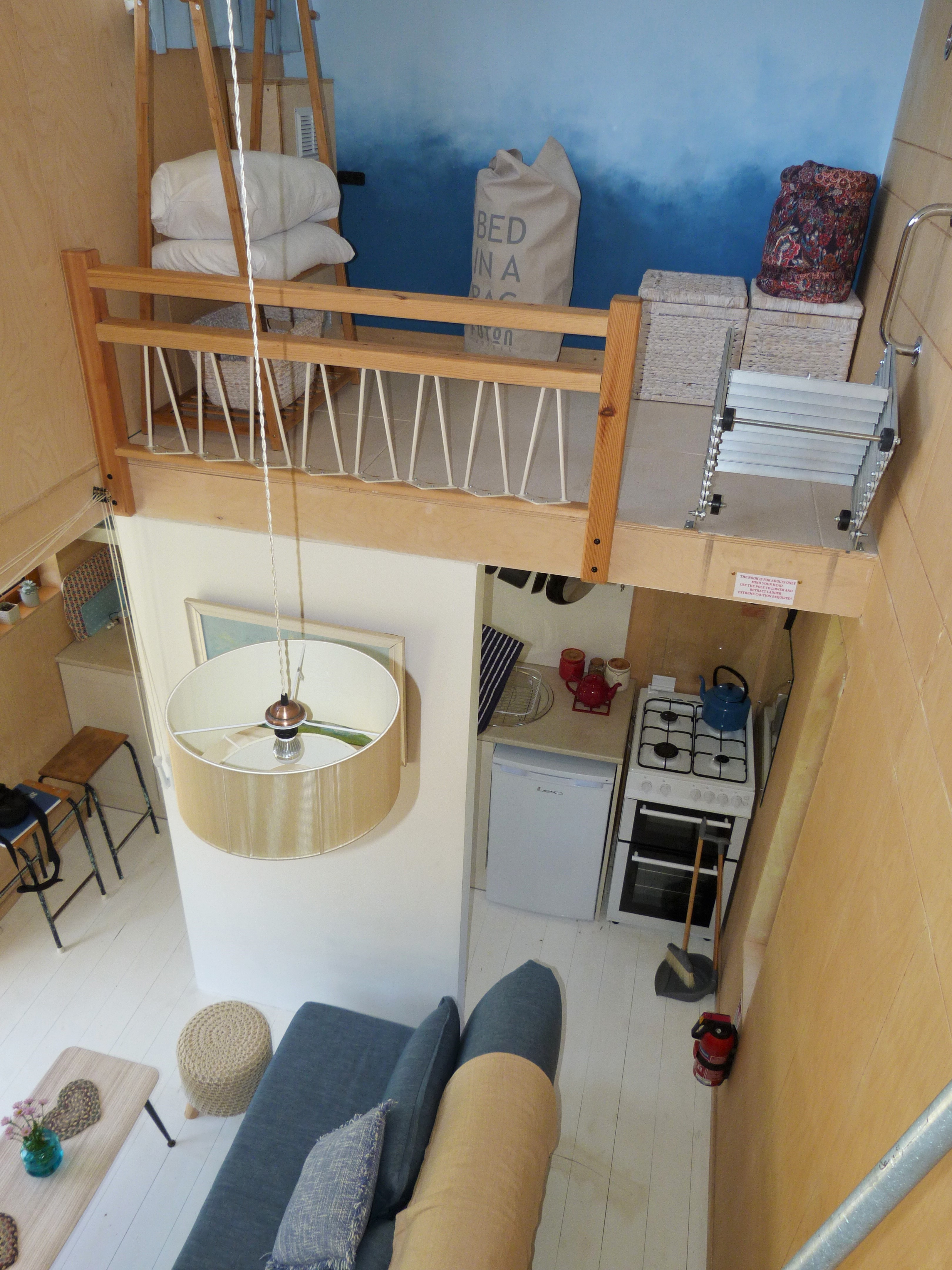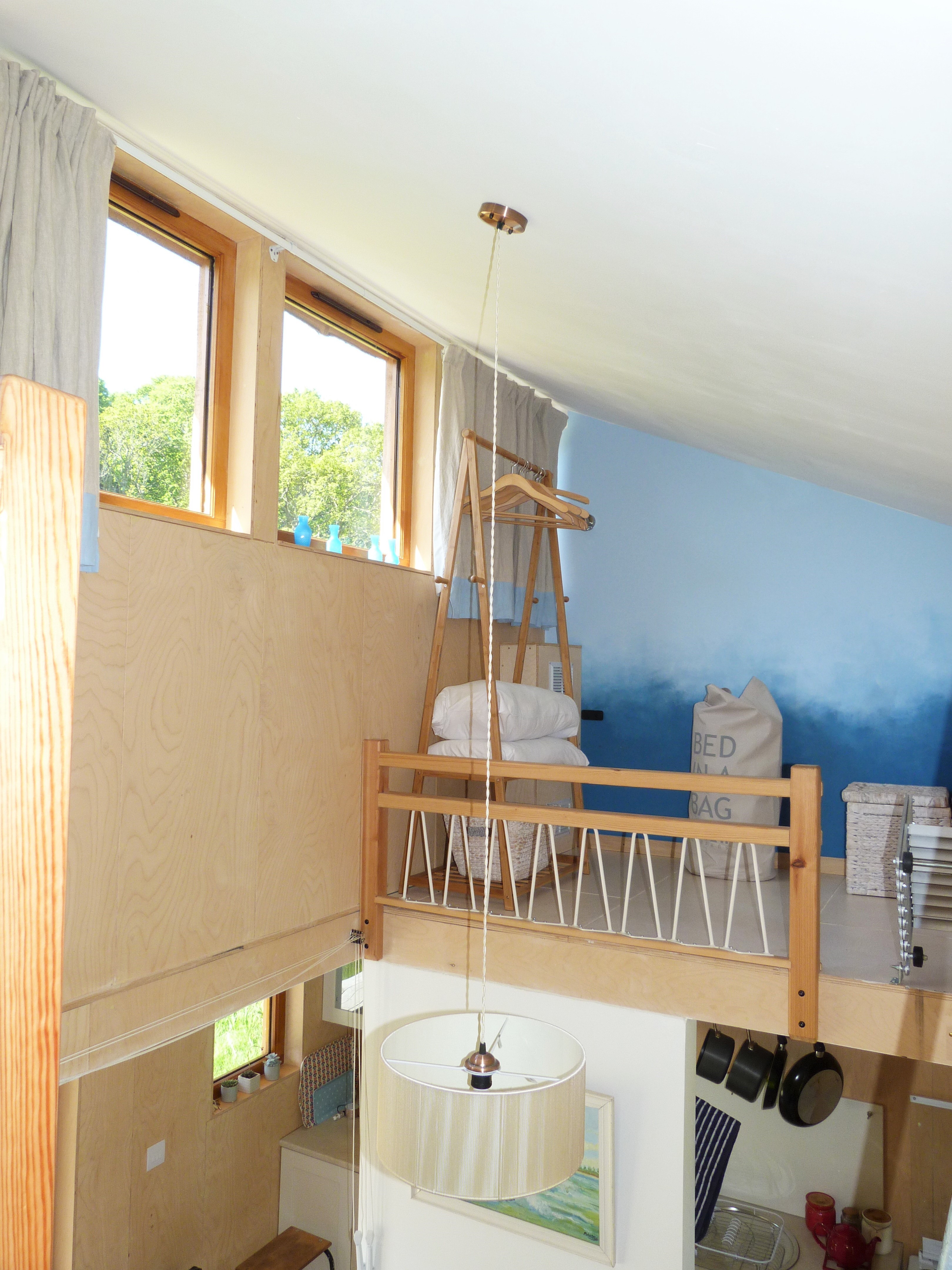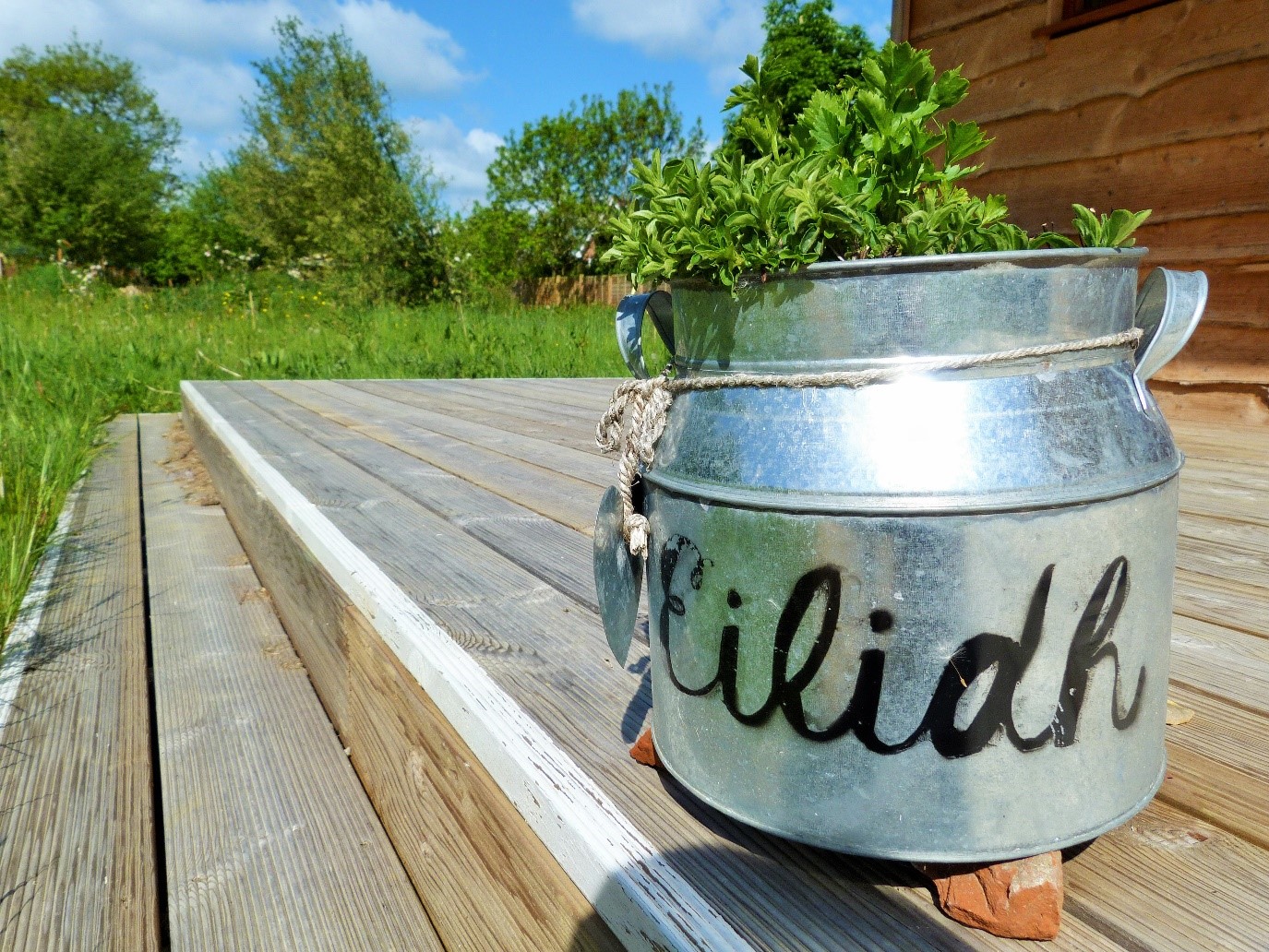 The second home I went into was called Hygge. This is a Danish word for "wellbeing".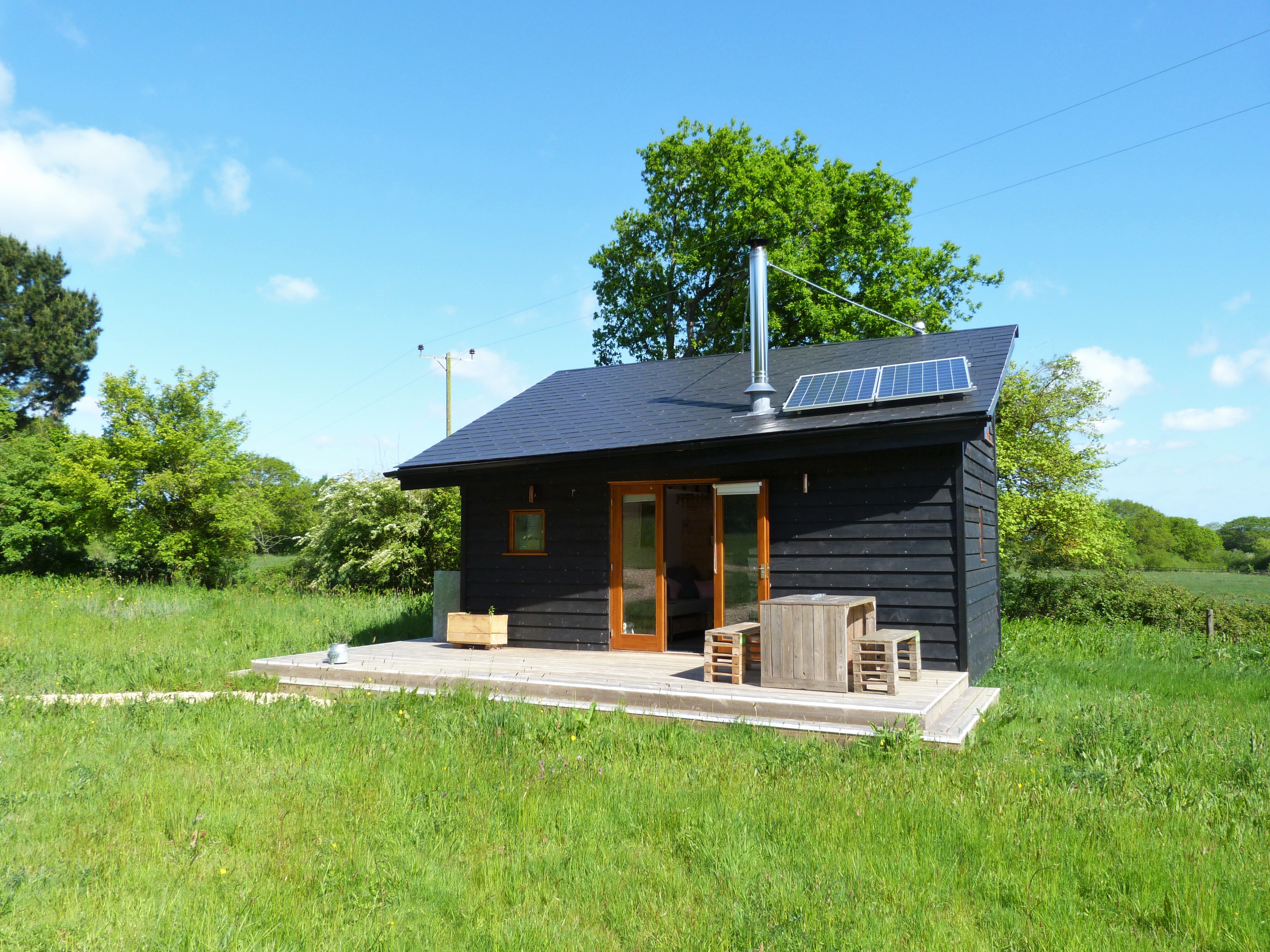 This home was all about nesting. It had scandi-styling, warm cuddly textures and the feeling of a hideaway. It was really comforting. There were lots of cosy, fluffy blankets scattered around the home, the colours of grey and pink were also used, which I found worked well to create that snuggled, homely, relaxed feeling. This home would be perfect for anyone, friends, family or even couples; because it offered such a fantastic vibe it can be used by anyone and everyone.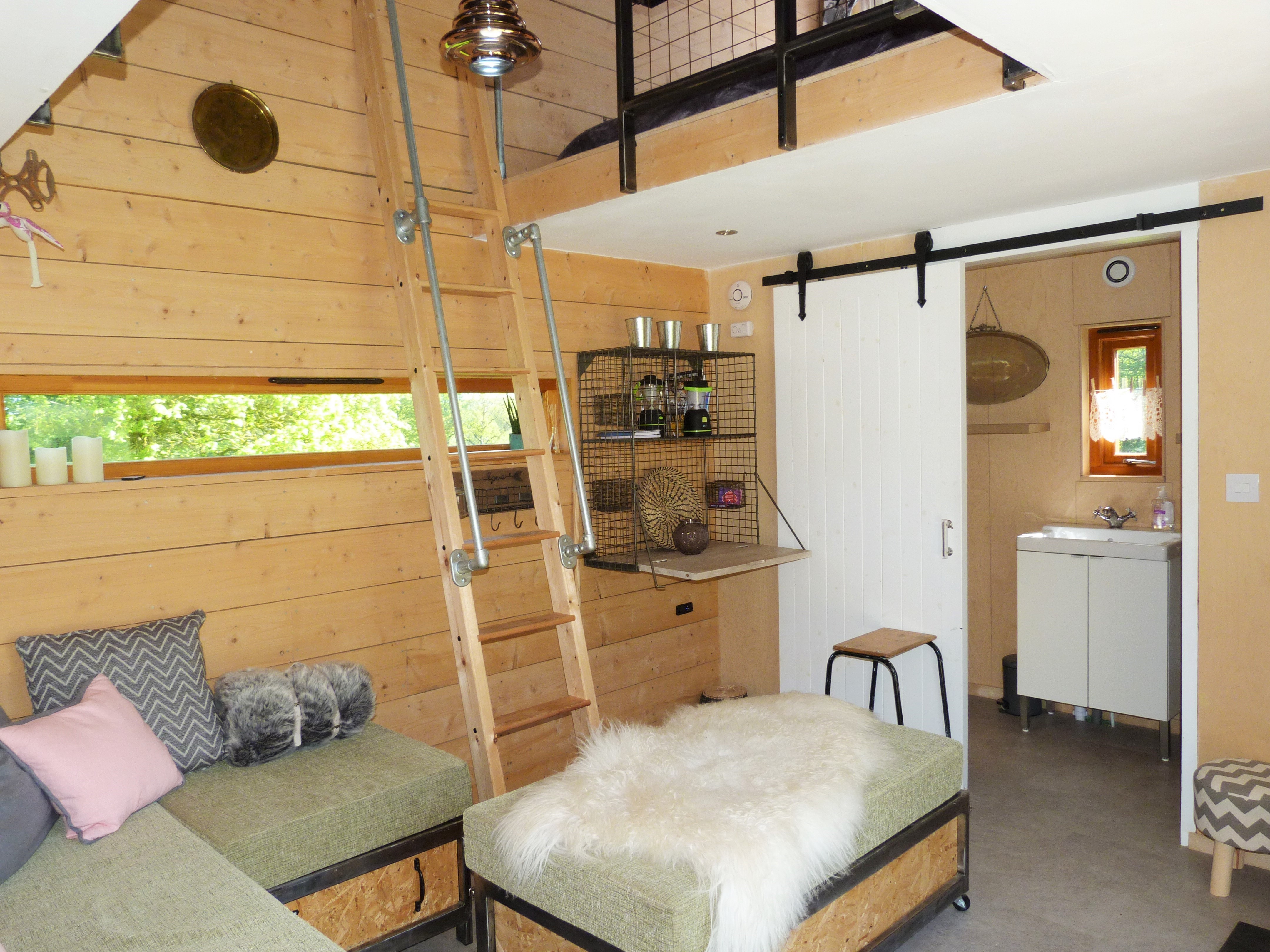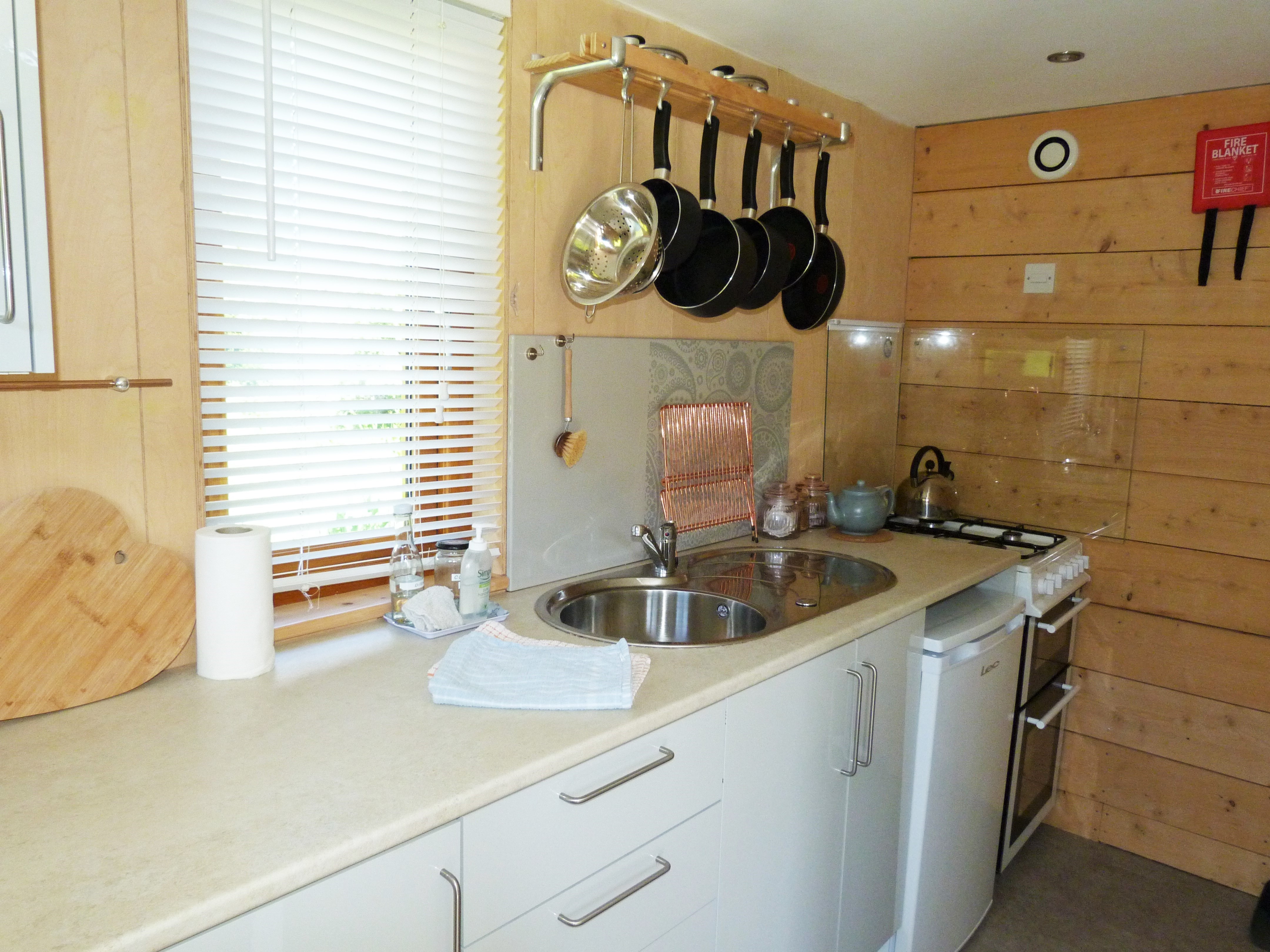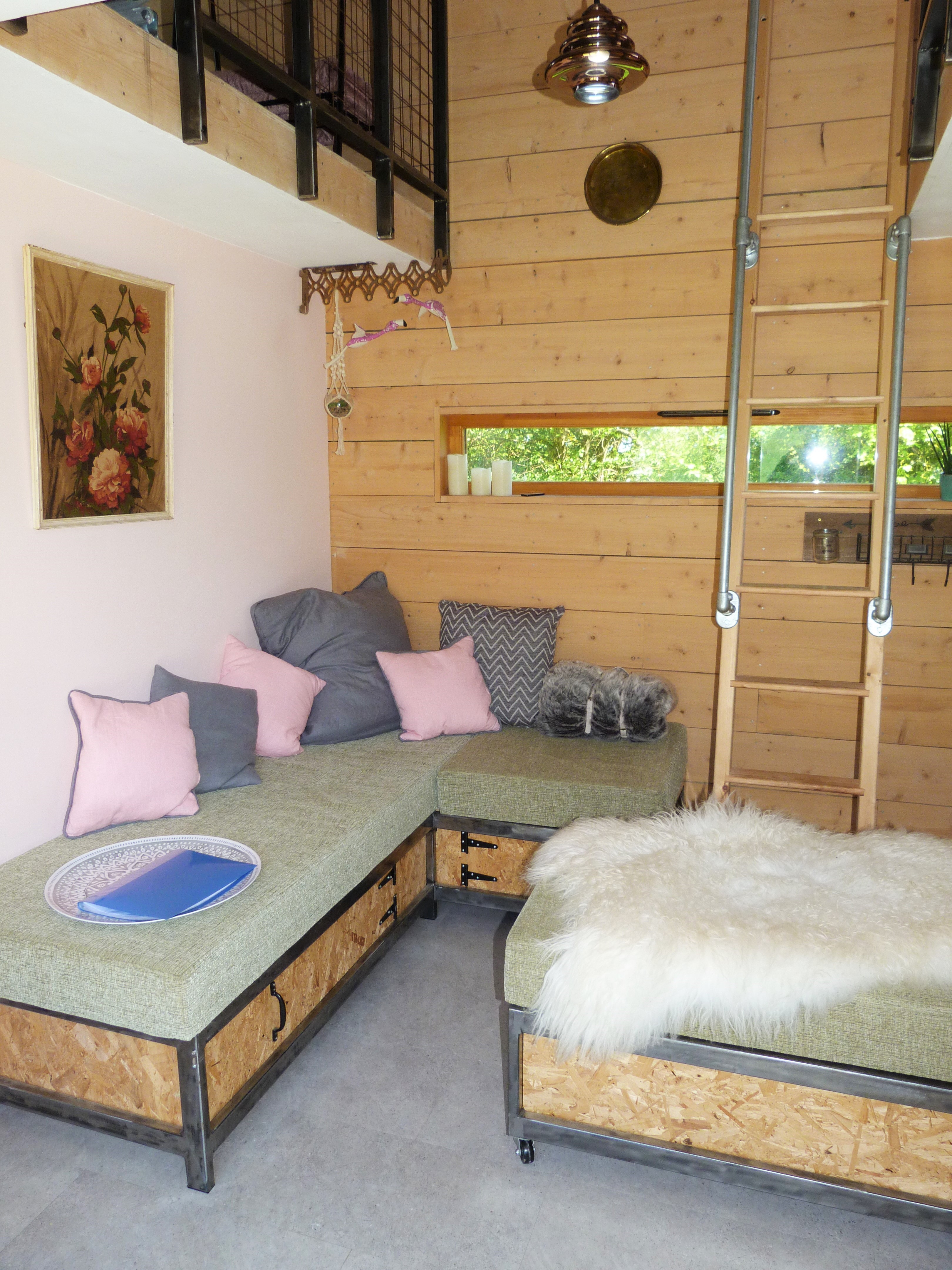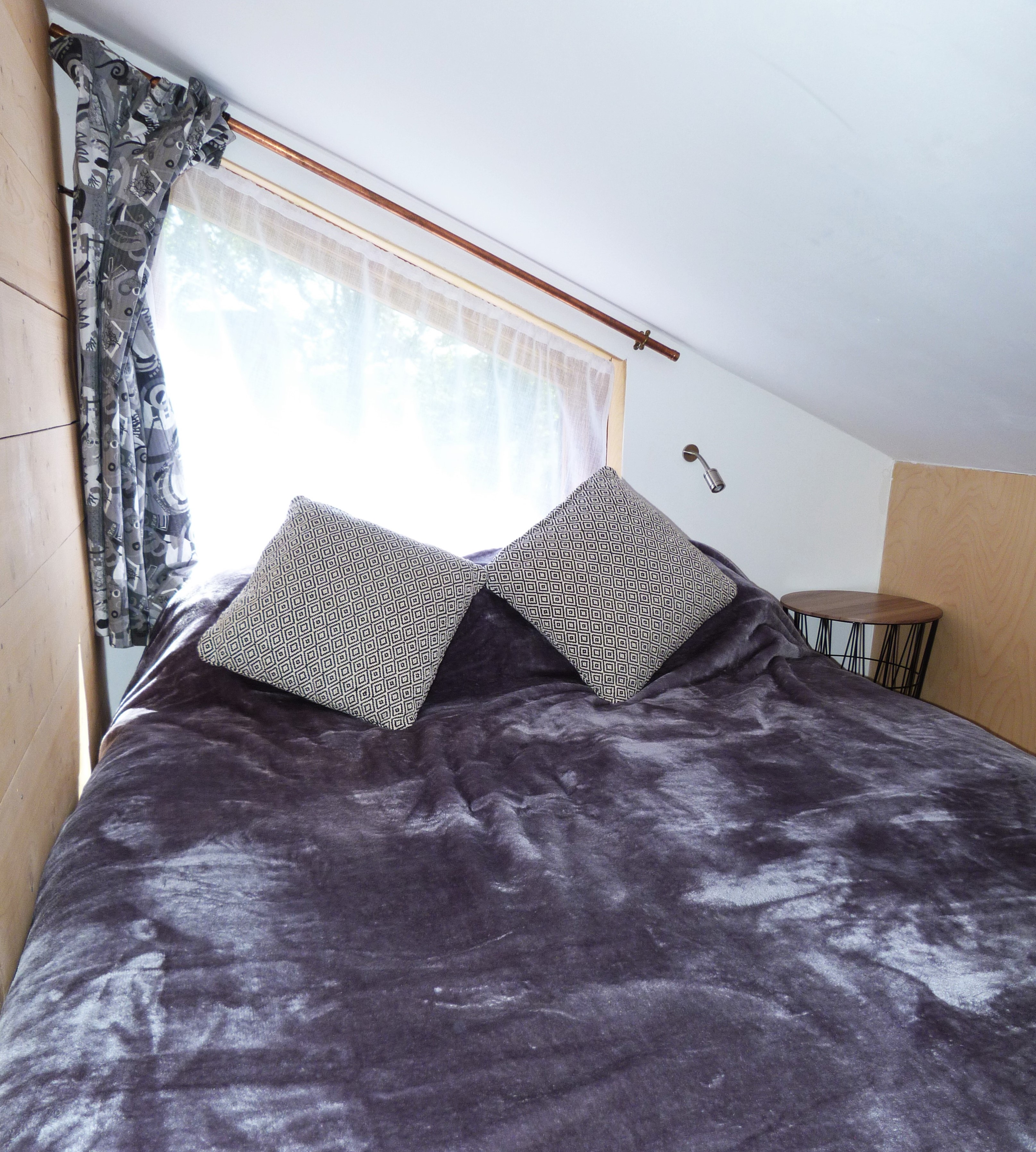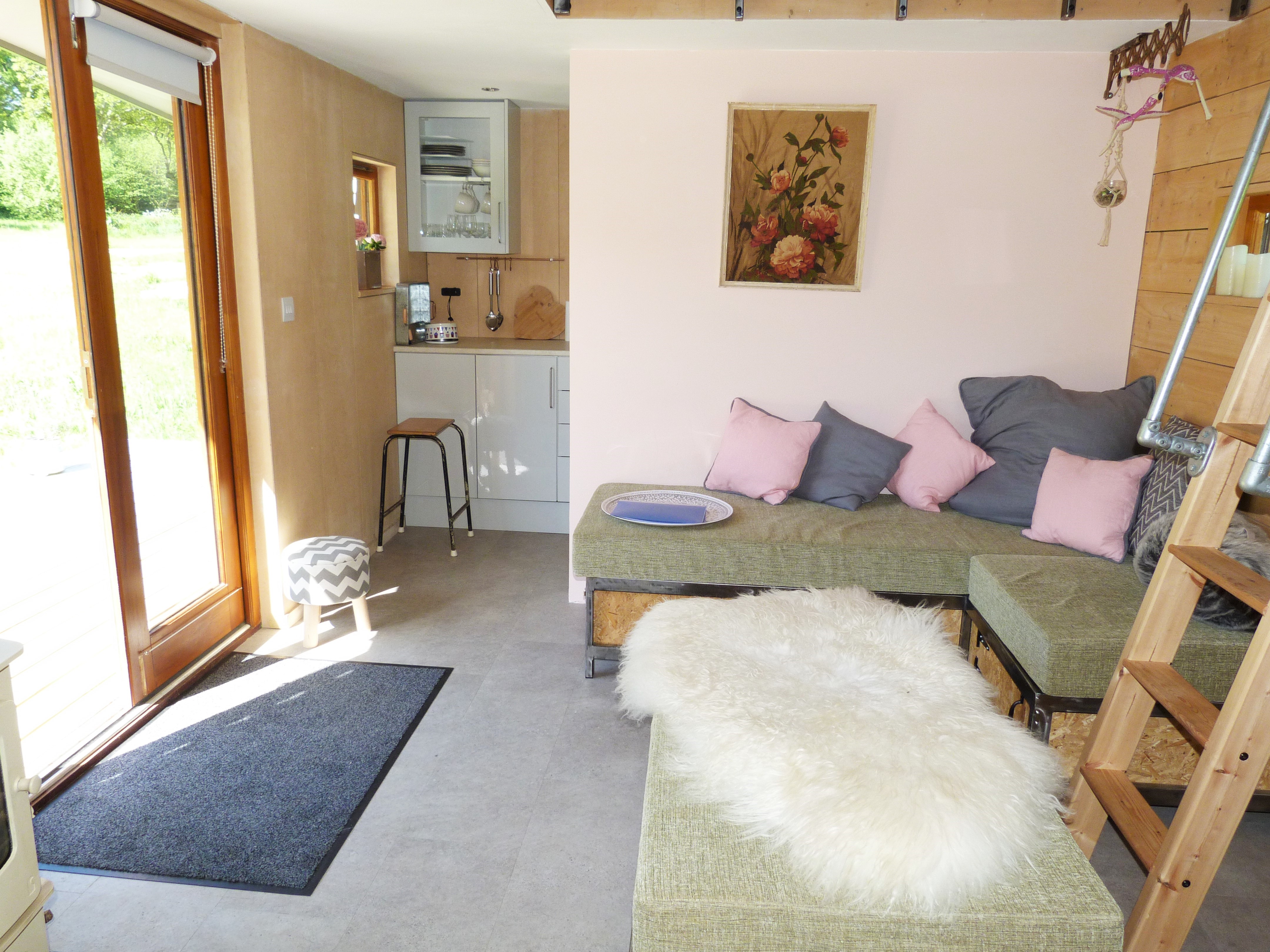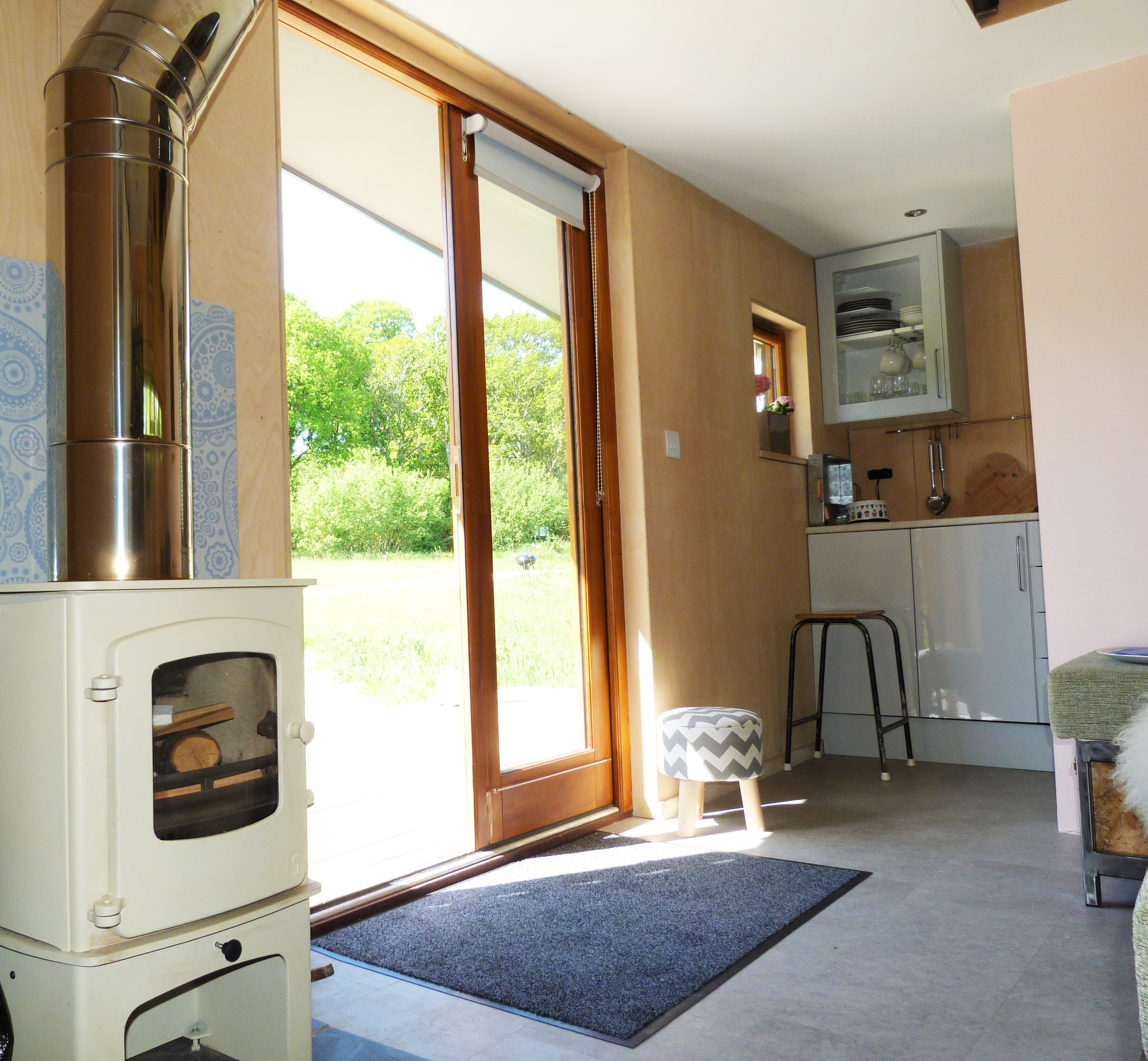 The last home I went into was called Silva. This is a Latin word for "forest" or "woodland".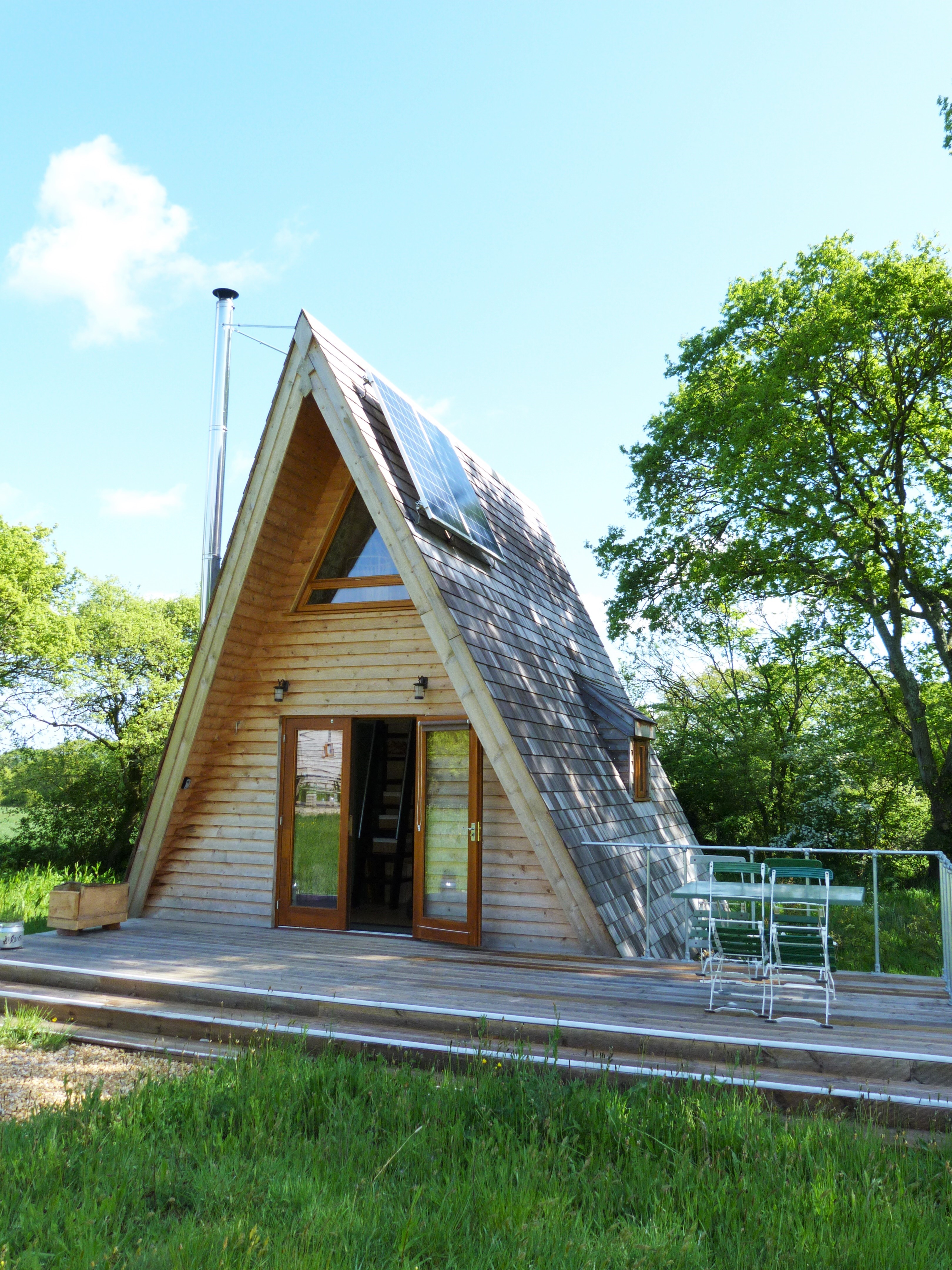 This home was all about encouraging nature into the home with a hint of a 70's style. I really liked this home it was a bit different to the others with its layout and of course the shape of the property is triangular. It uses wood textures and colours which made it feel warm inside. Unlike the others, the kitchen was located to the rear of this home rather than at the side like the others. I like how everything felt separate within the home. The upstairs of the home had a swinging chair to the front, so you can look out of the window across the site and to the rear there was a king size bed with a large opening window. I found that this home would be great for couples as it felt more intimate and unique to the rest. To me it felt a bit smaller than the others, but this could be due to the shape of the property as it can still sleep the same amount of people.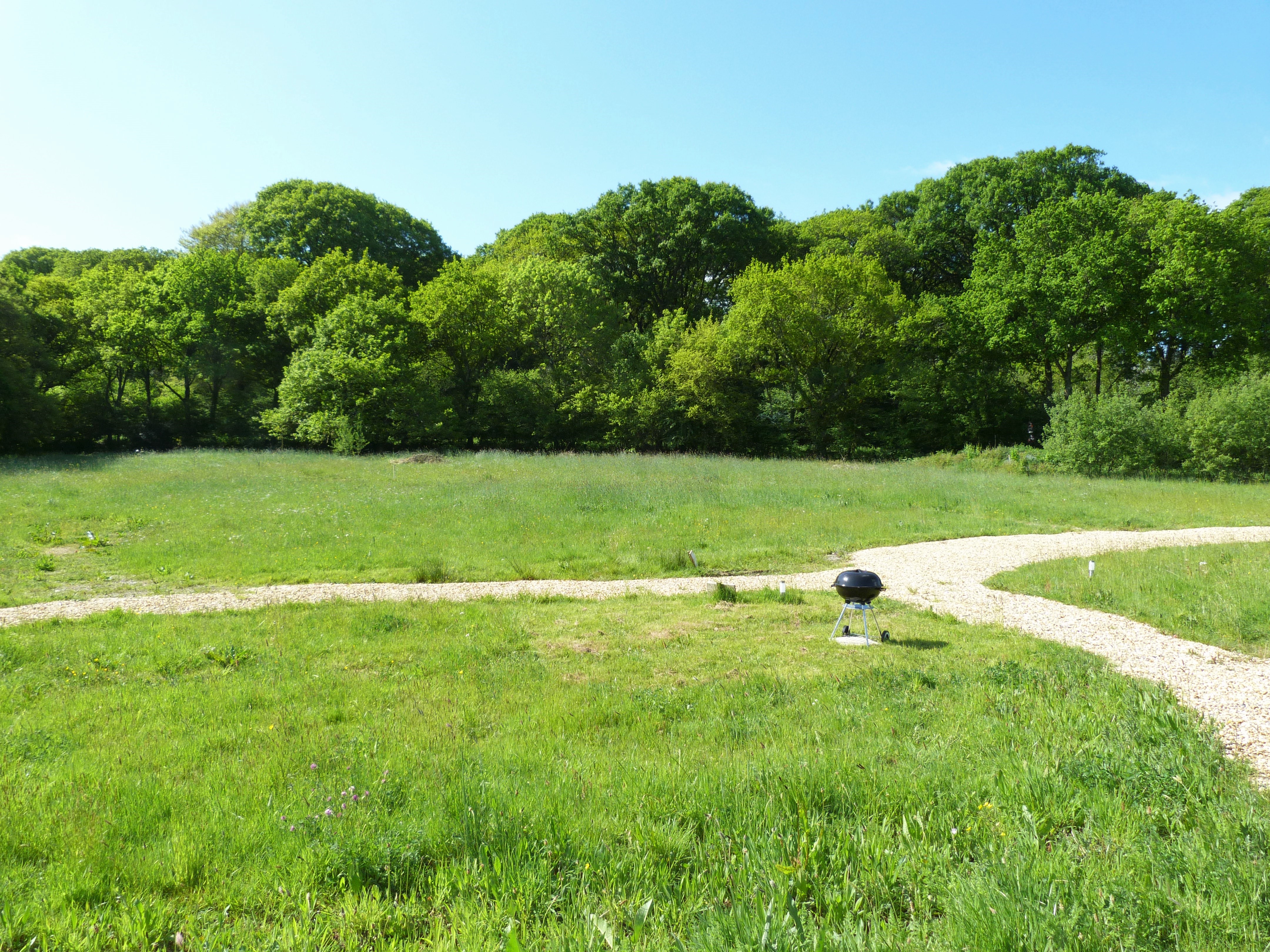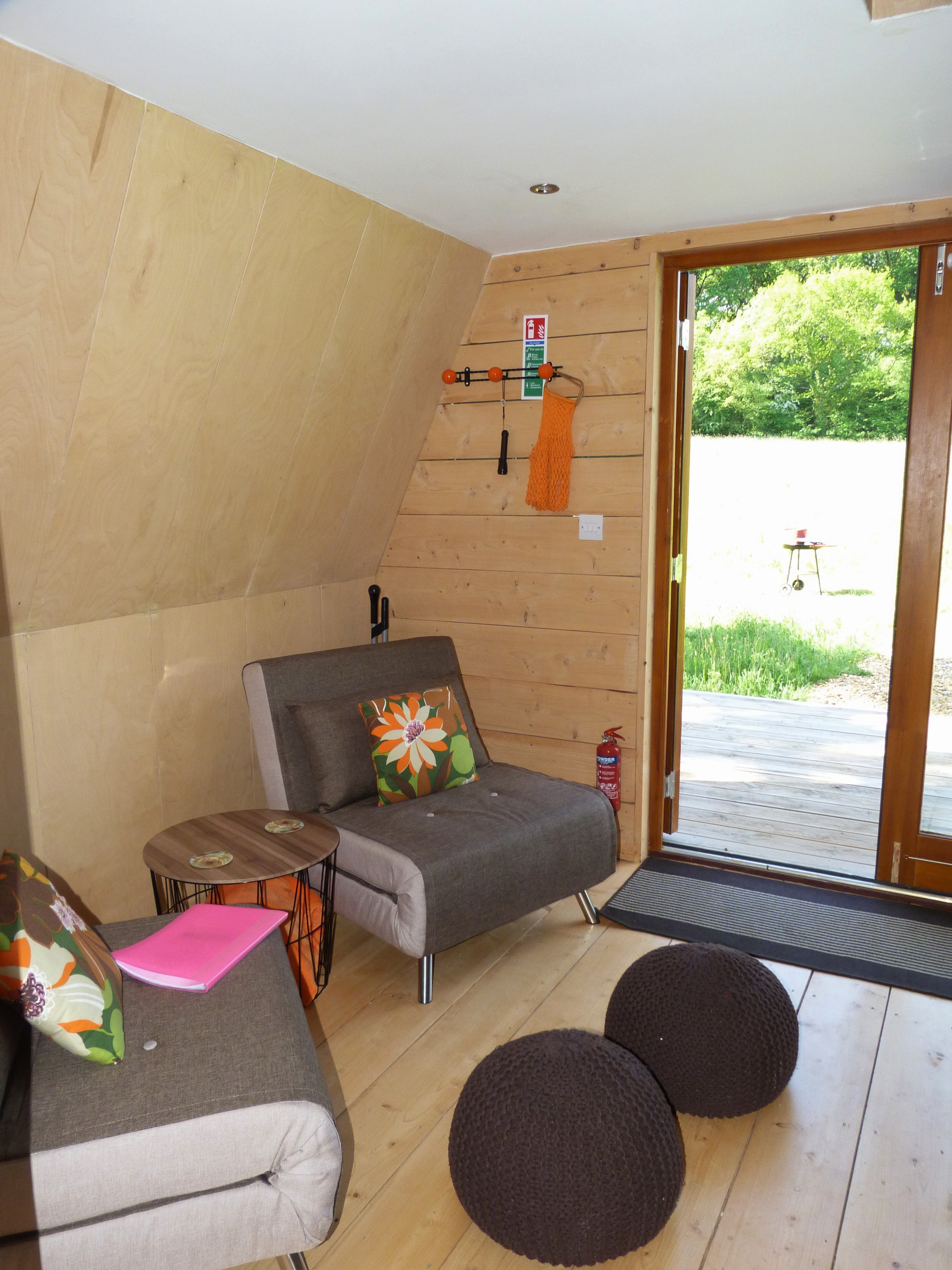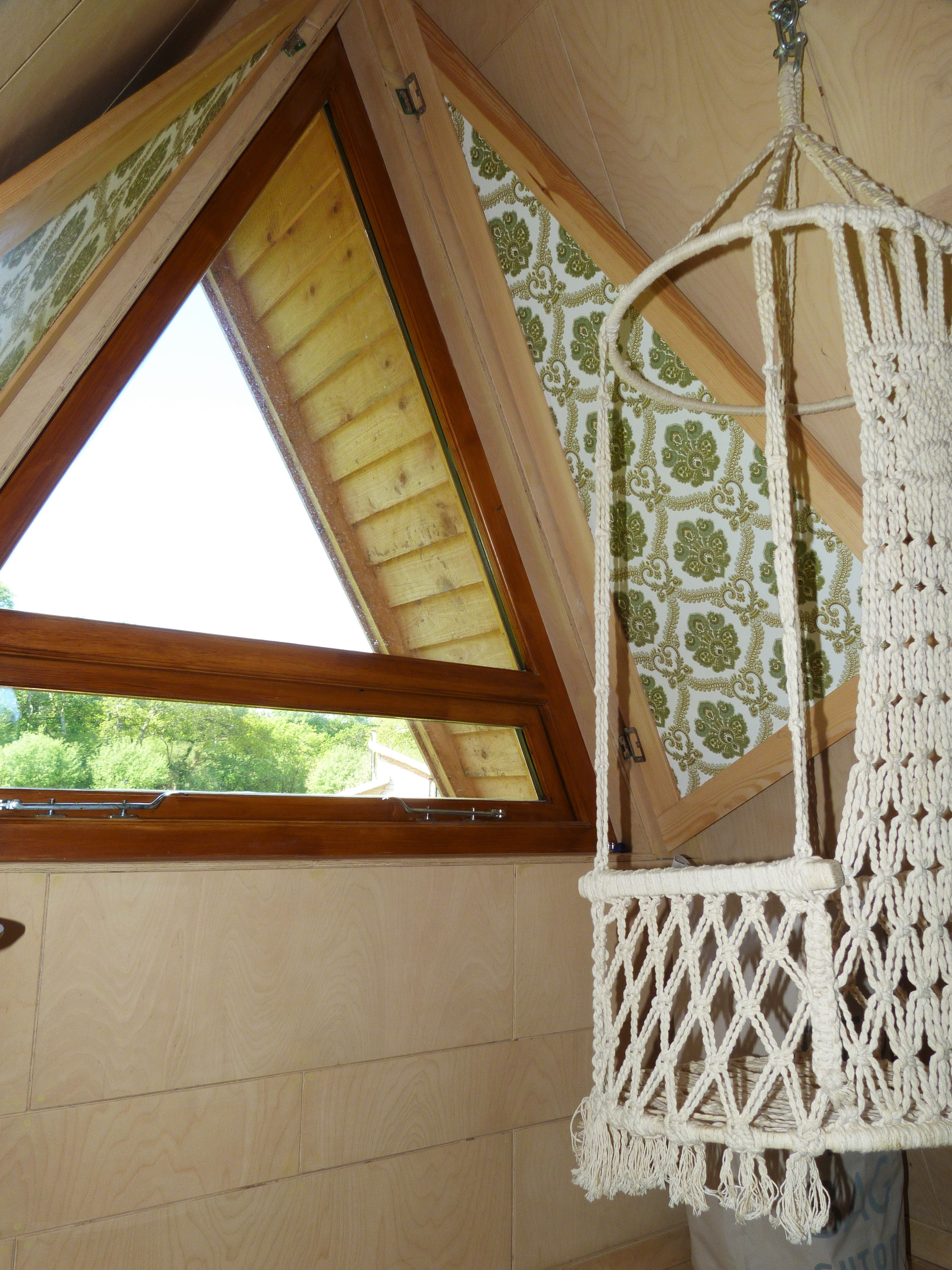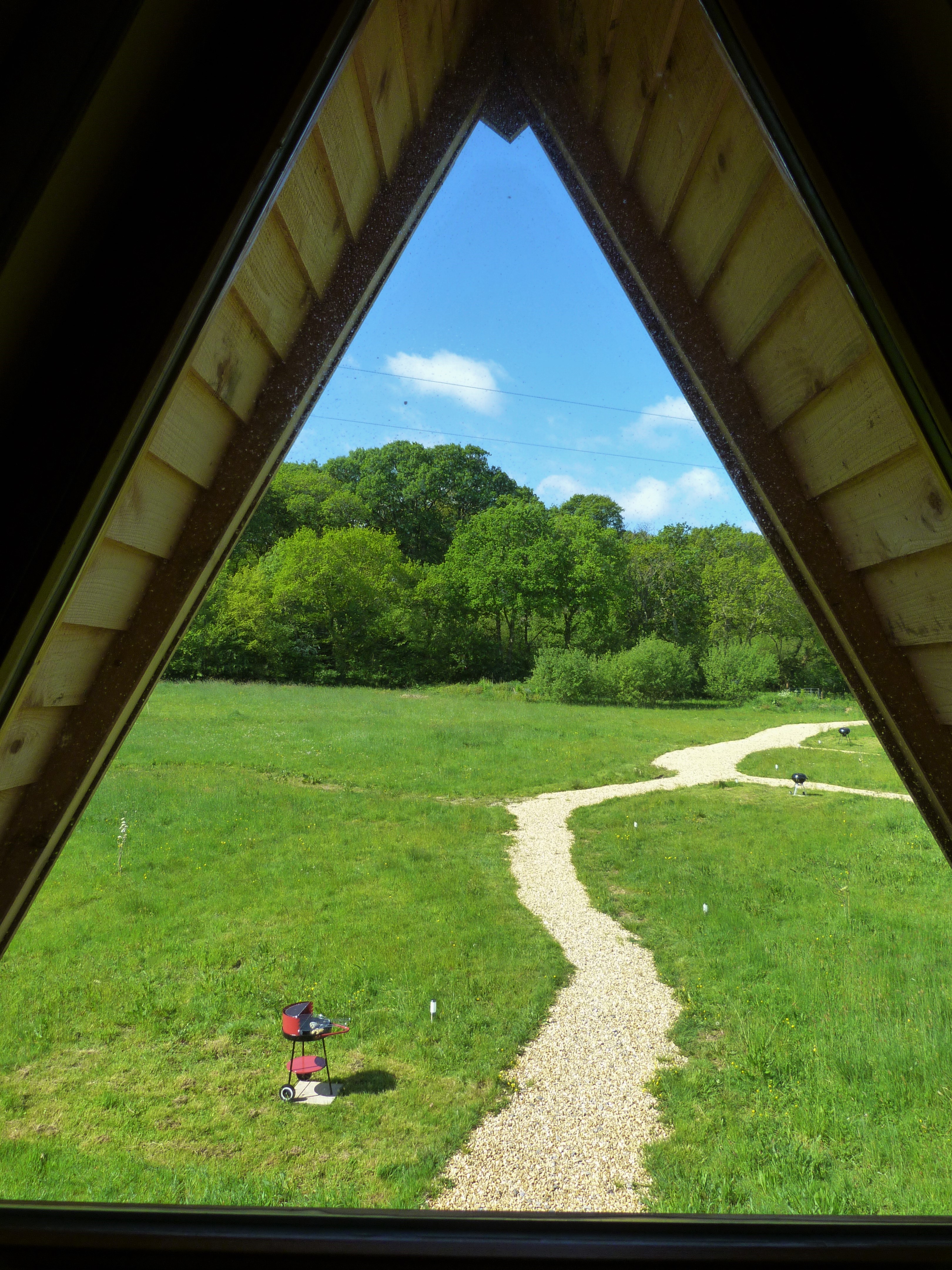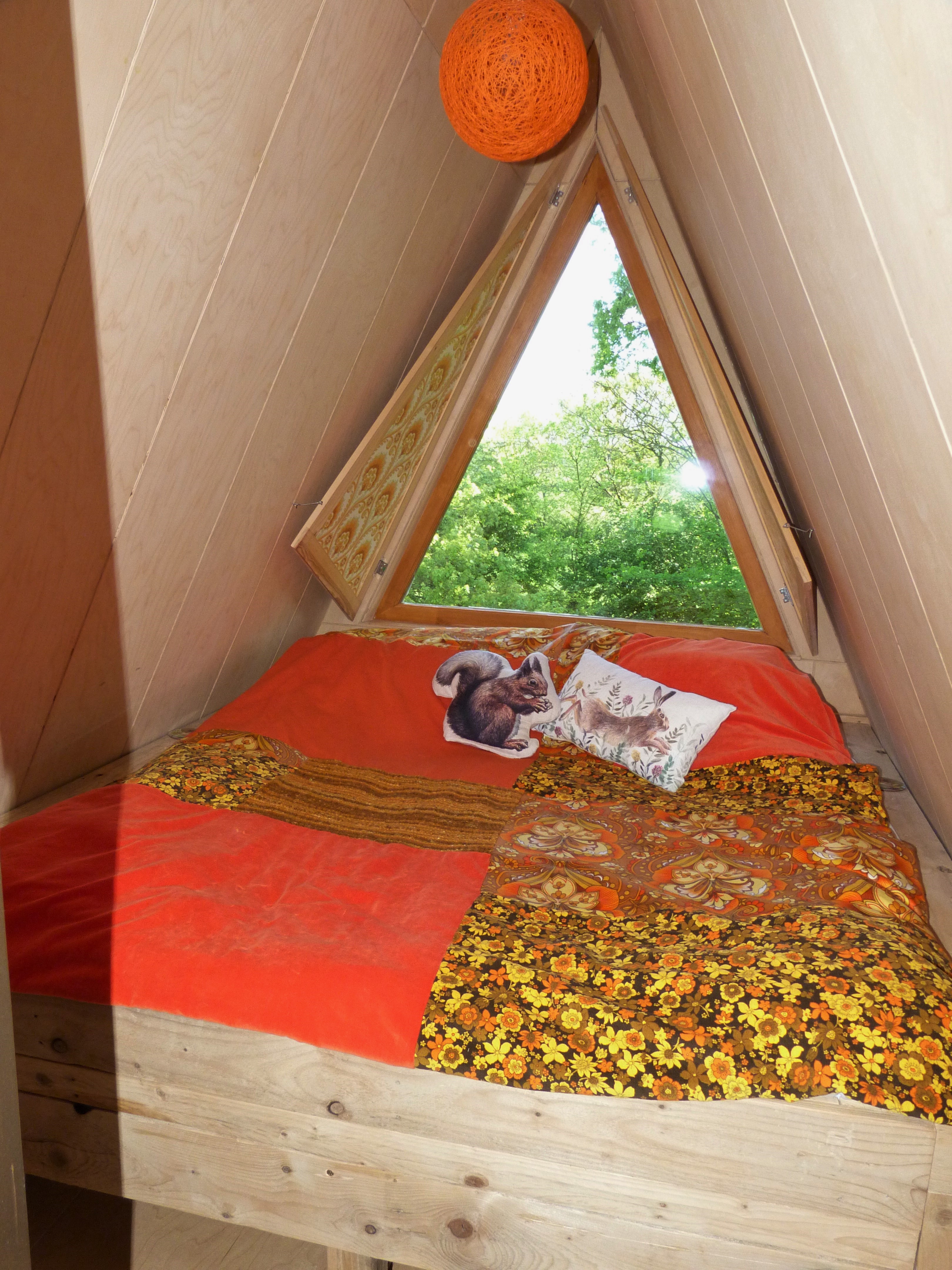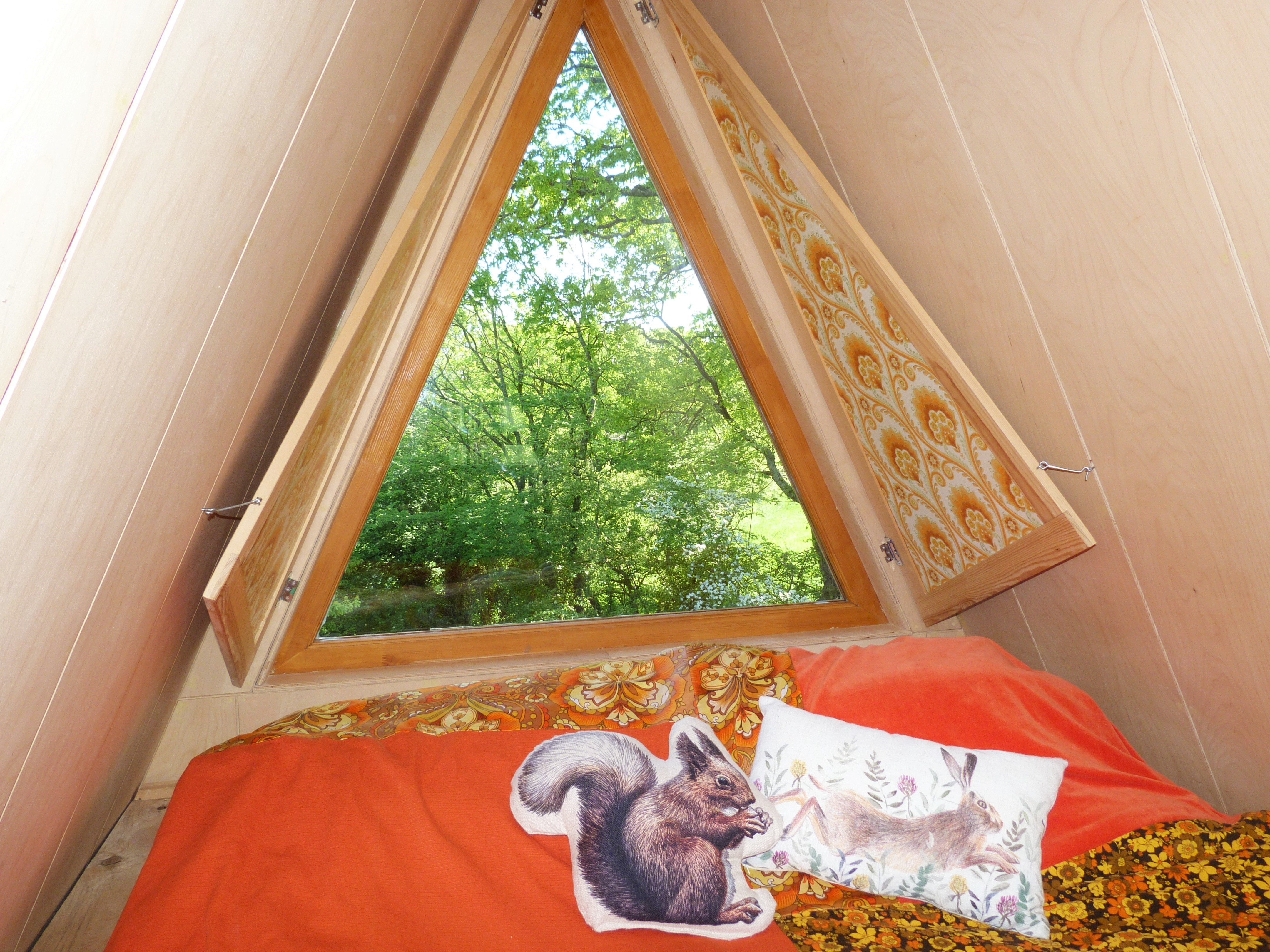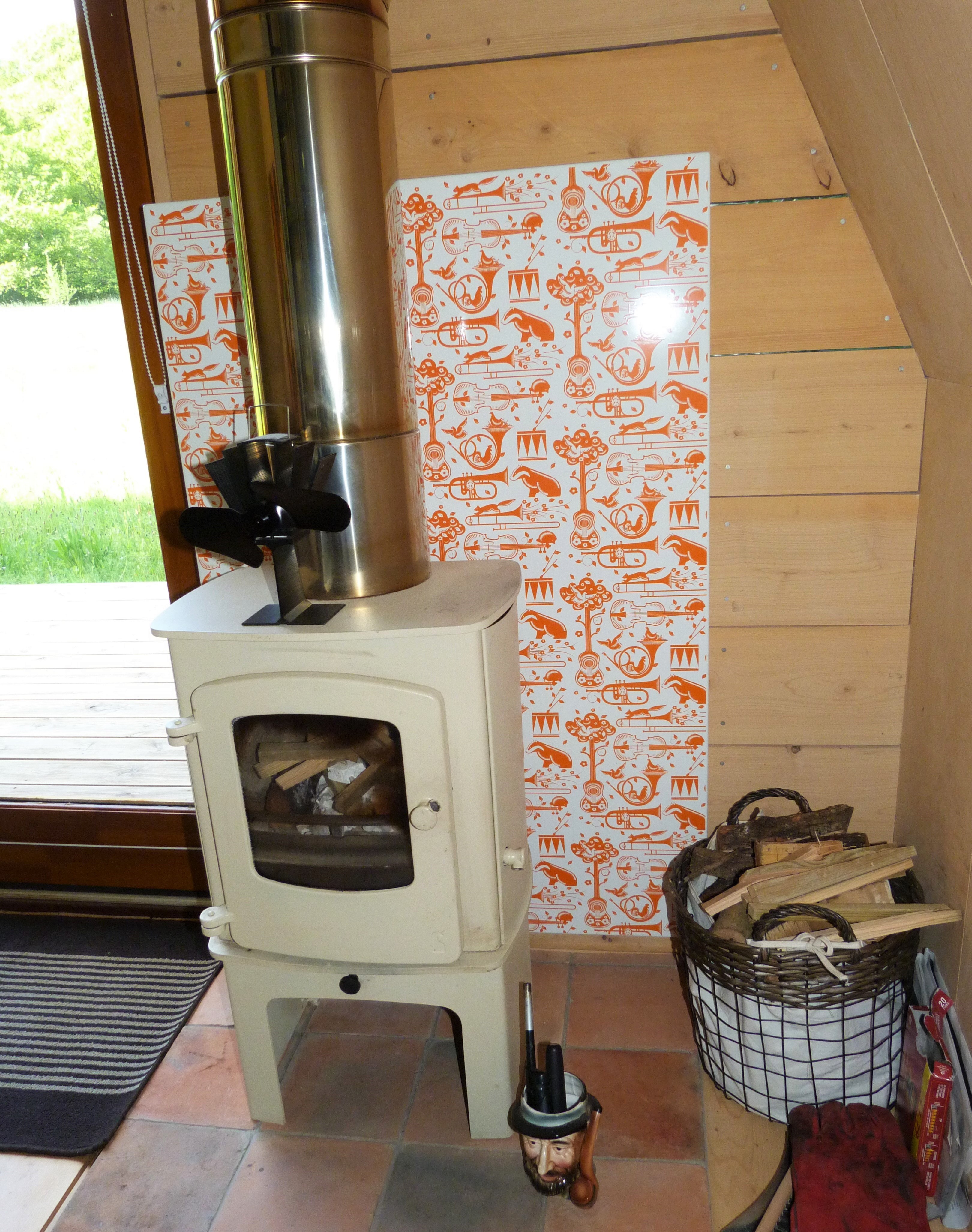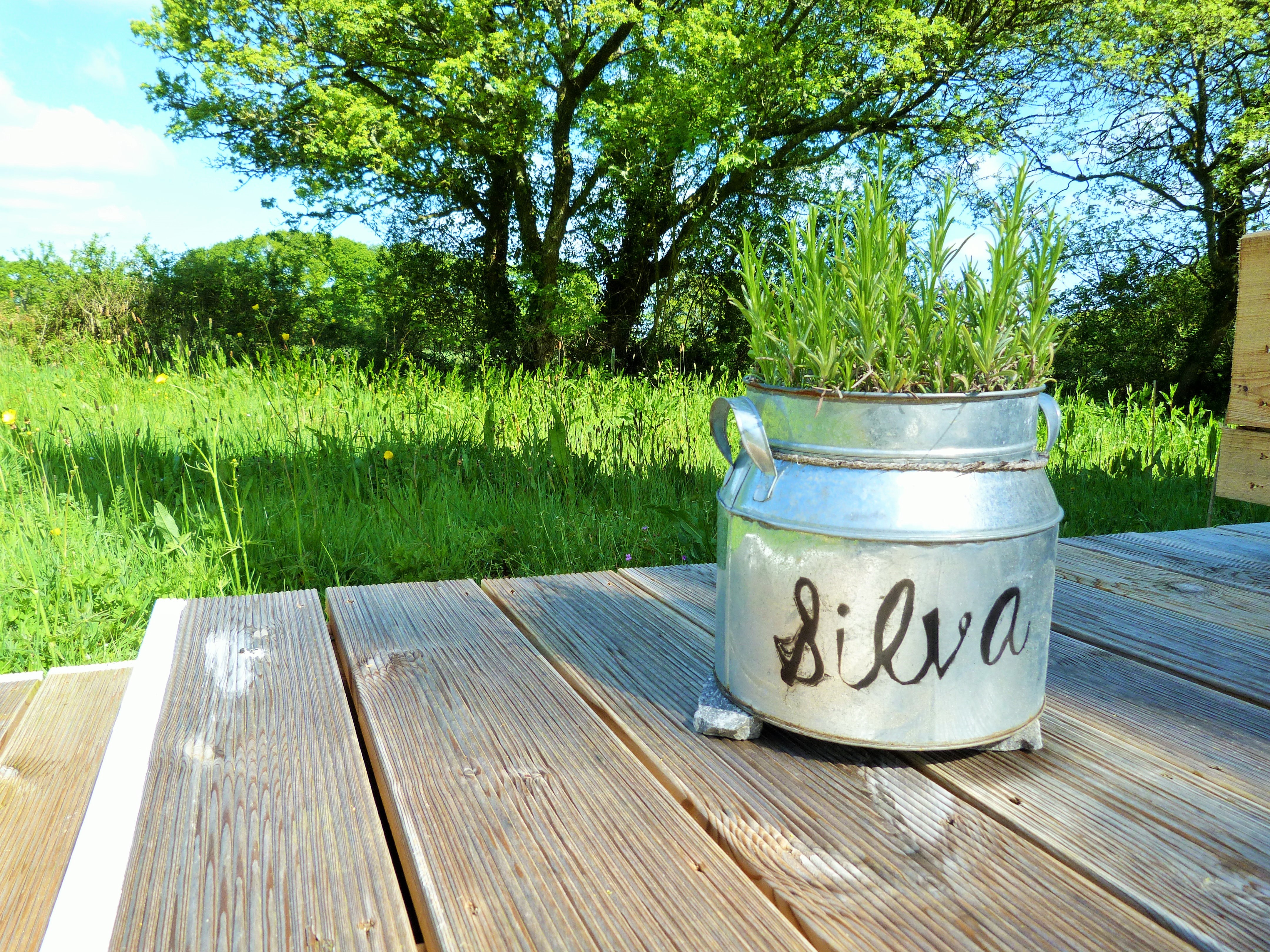 Once I had looked in the holiday homes, taken my photos and gathered my thoughts on each home I decided to go and speak to Helen to get some more information on the homes and what inspired her and Frazer to create such a unique glamping idea.

Emily- When did Tiny Homes first open?
Helen- Tiny Homes had its first season last year, we opened it August 2017.
Emily- What inspired you to start this business?
Helen- I have been working within the glamping business for 15 years, and I believed this would be the next step on from glamping, creating a unique holiday experience. 
Emily- How long did the homes take to build?
Helen- The idea of the homes started about 4 years ago, but we needed to actually turn the idea into reality, so this meant getting plans together, sorting out planning permission and finding the perfect site. However, the homes took 18 months to build.
Emily- How do you advertise your homes?
Helen- We obviously advertise our homes on our website, but we use other elite portals like Host Unusual, One Off Places and Airbnb.
Emily- How long can people stay in your homes?
Helen- People usually stay in our homes for short breaks, so around 2-3 nights. However, we have had people stay in the homes for 1 week.
Emily- What seems to be the most popular home?
Helen- They are all popular for different reasons as they all have different styles, which appeal to different people. Silva is usually more popular for couples. Elidh is typically more popular for families and Hygge frequently attracts friendship groups, like a group of girlfriends.
Emily- What seems to be your busiest season?
Helen- We are open all year round and we do get booked up. However, the Summer season is usually our busiest, like most places, as it's when people decide to get away and enjoy the sun and nature.
Emily- What is it that makes your holiday homes different?
Helen- Our Tiny Homes are different for what they offer, firstly there is nothing quite like Tiny Homes, so they are unique. We are also eco-friendly, so we use solar panels for our energy and compost toilets, and we are also plastic free. We want to encourage an environmentally friendly stay and show people how easy this way of life is.
Emily- How do you get bookings?
Helen- Most of our bookings are through direct contact from our website, obviously being on the island we also rely on word of mouth. But we do also use other holiday portals which I mentioned earlier, where we receive bookings from.
Emily - Would you consider building more homes?
Helen- We are in the process now of getting ideas and planning permission for 3 more homes.
Emily- What is included when people rent the homes?
Helen- Everything is included when they rent the homes, a kitchen with cooker, hob, fridge with icebox and plenty of kit. A composting WC, a shower, woodburning stove, white linen and towels, outside deck with table and chairs, BBQ and a welcome pack on arrival.
Emily- What is the maximum time people can stay in the homes?
Helen- Well the maximum time people have stayed in the homes is a week, but I mean people are free to stay in them as long as they would like…
Emily- Do you have a clubhouse area for the guests?
Helen- We have our studio which our guests will all have a key to. This is an area where guests can come to relax or socialise. Due to the tiny homes being run by solar power we only have USB plugs in the homes as using normal plugs will drain the energy, therefore we have normal plugs in the studio where people can come and use things like hair dryers. We also run Workshops in the studio which guests can take part in.
Emily- Do you work with other companies or businesses on the Island?
Helen- Yes, we do, we work with Mrs B Presents. Mrs B comes to our studio and holds workshops for our guests. Our workshops can be anything from fitness, crafts, sewing, wood carving or cooking. We open the workshops to our guests first, but if we do have some available space left we open it to other people too. They are great fun!
Emily- What is your favourite home?
Helen- It changes all the time! But at the moment, I really like Hygge.
Emily- Do you have a pet friendly home? Would guests be able to bring their dogs along with them?
Helen- No, we just felt that it wouldn't suit our site. Firstly, we wouldn't like to cause any issues with the residents as dogs may bark and we wouldn't want to cause disruption for the locals. Not only that, the site is all about peace and tranquillity, so a barking dog may ruin this idea (laughs).
Emily- Are your customers mainly island or mainland residents?
Helen- Most of our guests are from the mainland, however island residents do stay at Tiny Homes, we were surprised at how popular we are with island residents. I suppose we are something different and people who would like a weekend of peace, and not have to travel really like our homes.
Emily- Was it hard to get planning permission to build the site?
Helen- Yes, it was a long journey with plenty of ups and downs. The locals were slightly apprehensive with the building of the site as I suppose they thought we may be disruptive, but our homes are all about peace and enjoying the simplicity of life and what nature has to offer, and from the moment we opened we have never had any complaints, which is brilliant.
Emily- Thank you for taking the time to talk to me and answering all my questions, it's been great to get know a bit about Tiny Homes!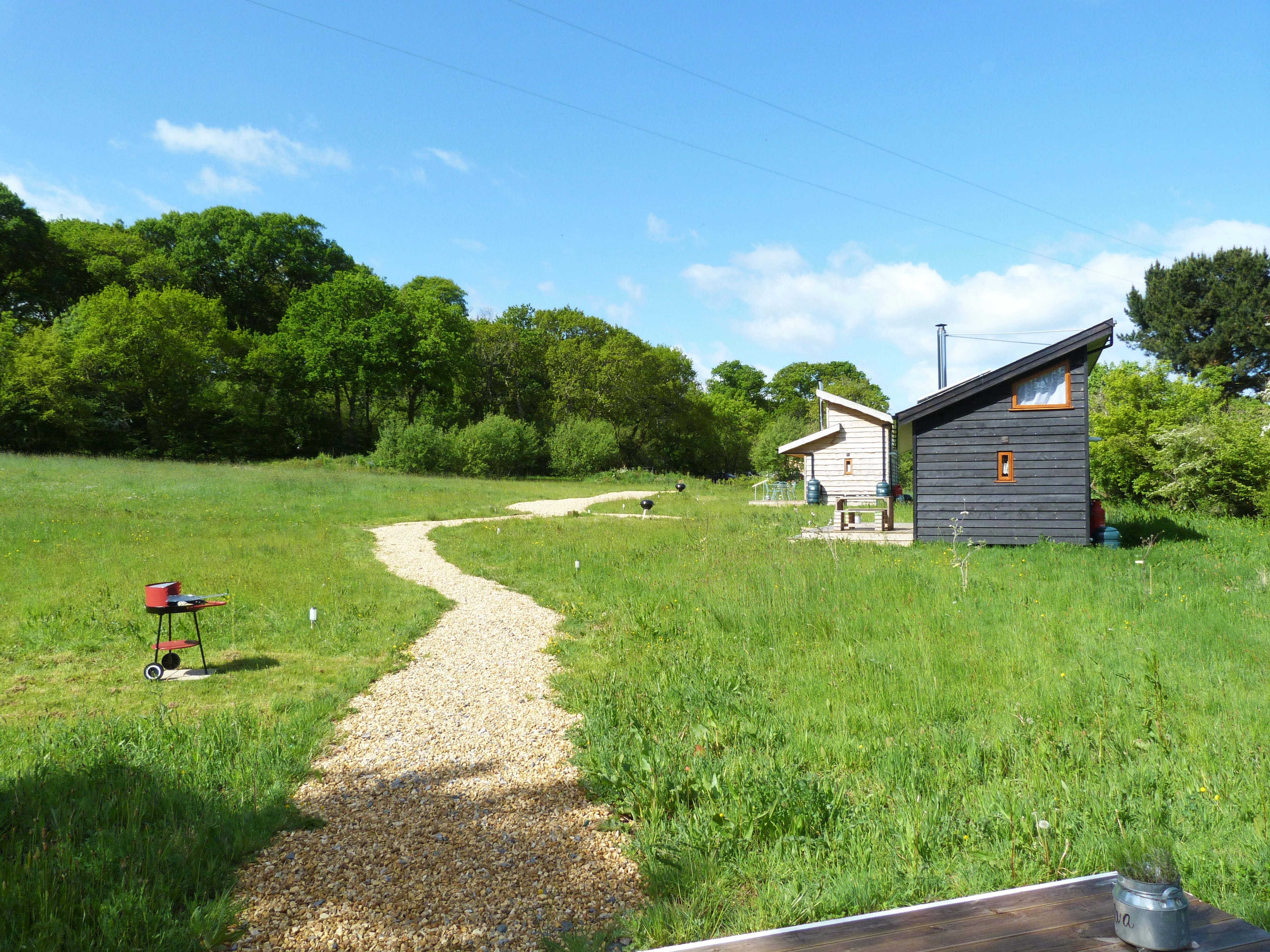 It was fantastic to talk to Helen and understand everything Helen and Frazer have built together. I think Tiny Homes Holidays is a fantastic idea, and the homes are all unique and spectacular in their own way. I think I may go and book a weekend in one myself…
Tel: 01983 521212
Email: This email address is being protected from spambots. You need JavaScript enabled to view it..