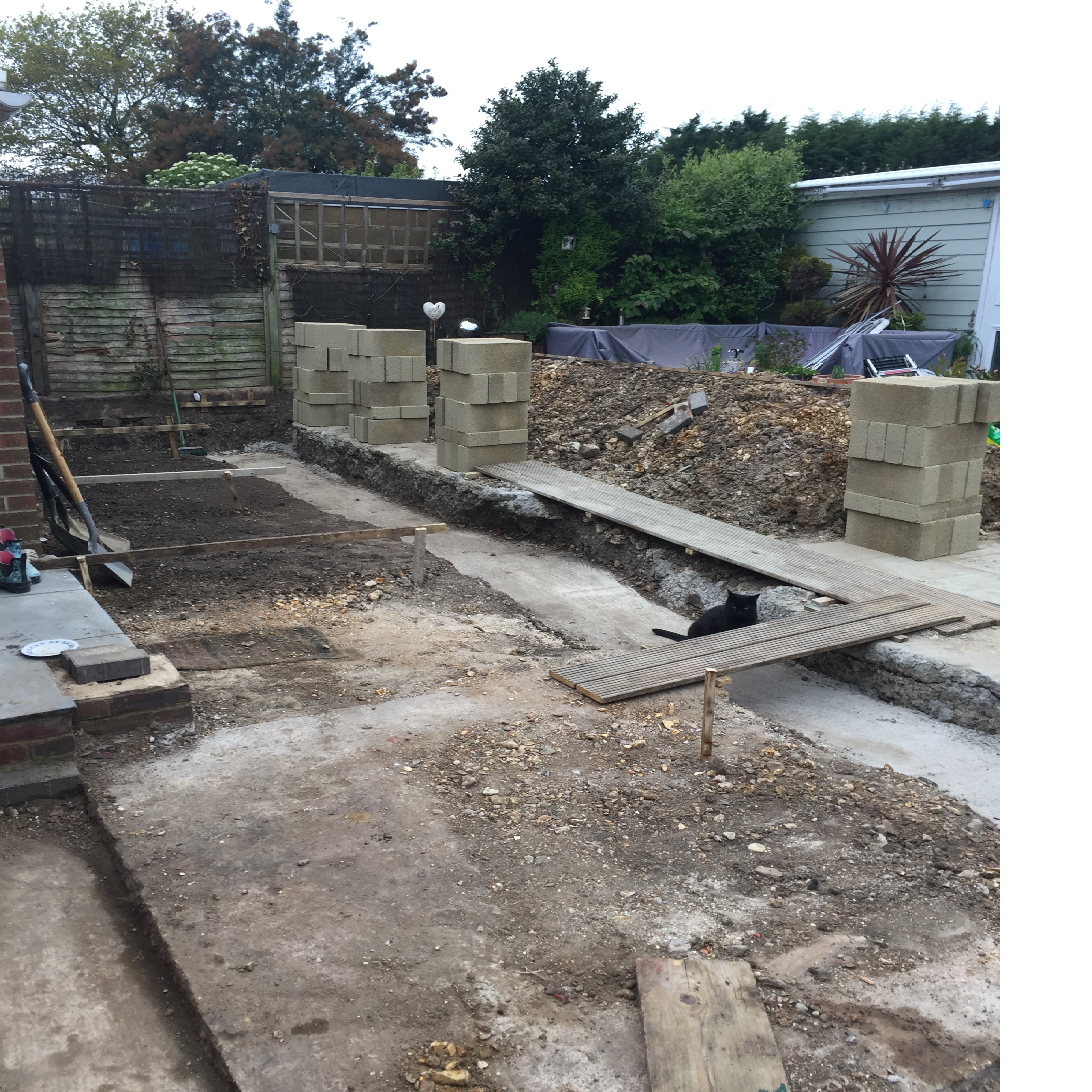 Step 1- First things first. When you decide you want to renovate your property by adding an Extension you need to ensure you can do this by checking if you need Building Regulations and/or Planning Permission, it is advisable to speak to a builder or architect who can advise you of what you are allowed to have, they often come up with ideas you might not have even thought of and problems you might not have foreseen.
Step 2- Karen and Scot knew exactly what they wanted to achieve so had the plans drawn up which were submitted to the Isle of Wight council, Building Regulations were required which meant at each stage of the build the building Inspector would have to inspect the work before they could move onto the next stage.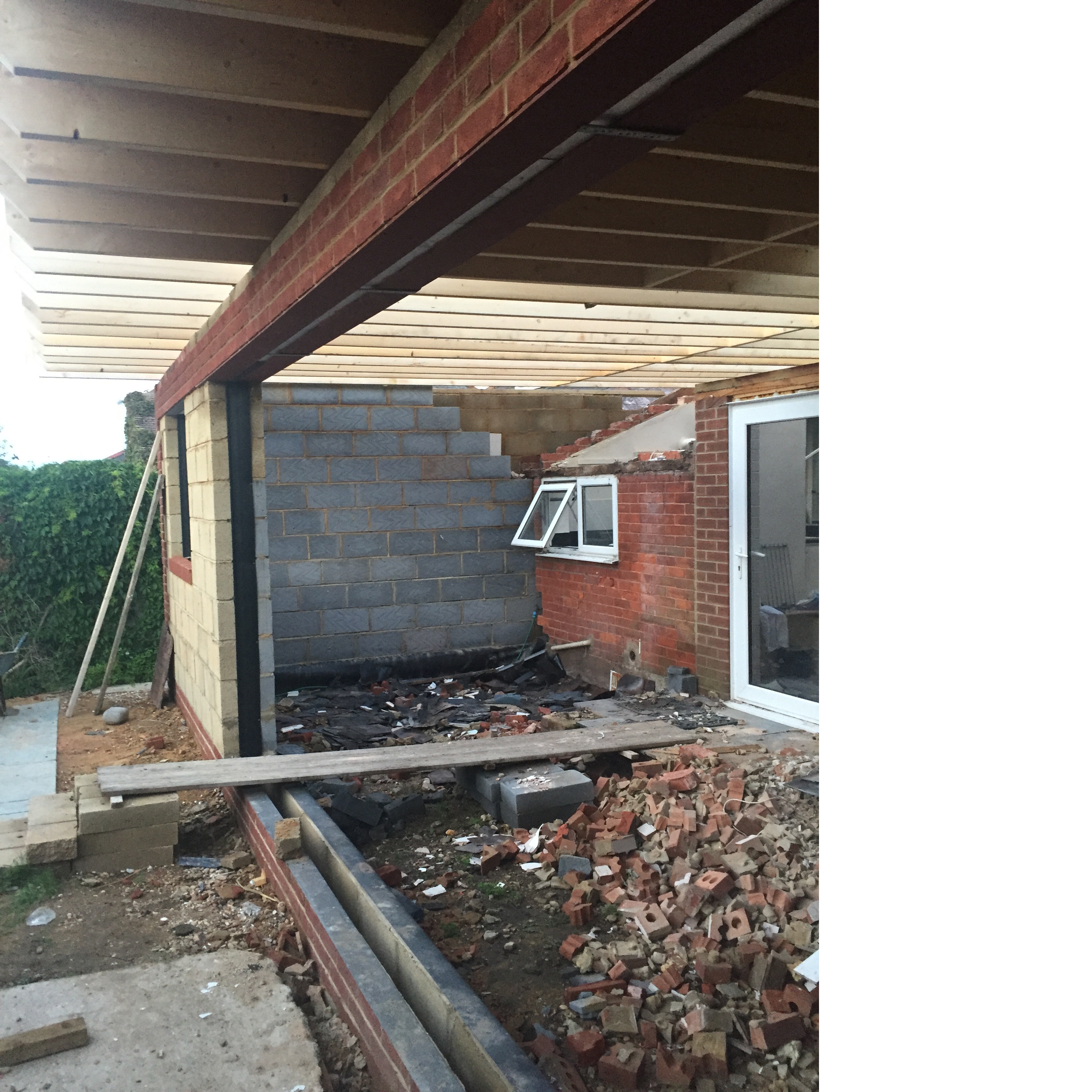 Building regulations are minimum standards for design, construction and alterations to virtually every building. They are developed by the government and approved by Parliament.
Planning permission is not required provided that: ... 
-The ground area covered by the extension and any other buildings within the boundary of the property, excluding the original house, is not more than half the total area of the property.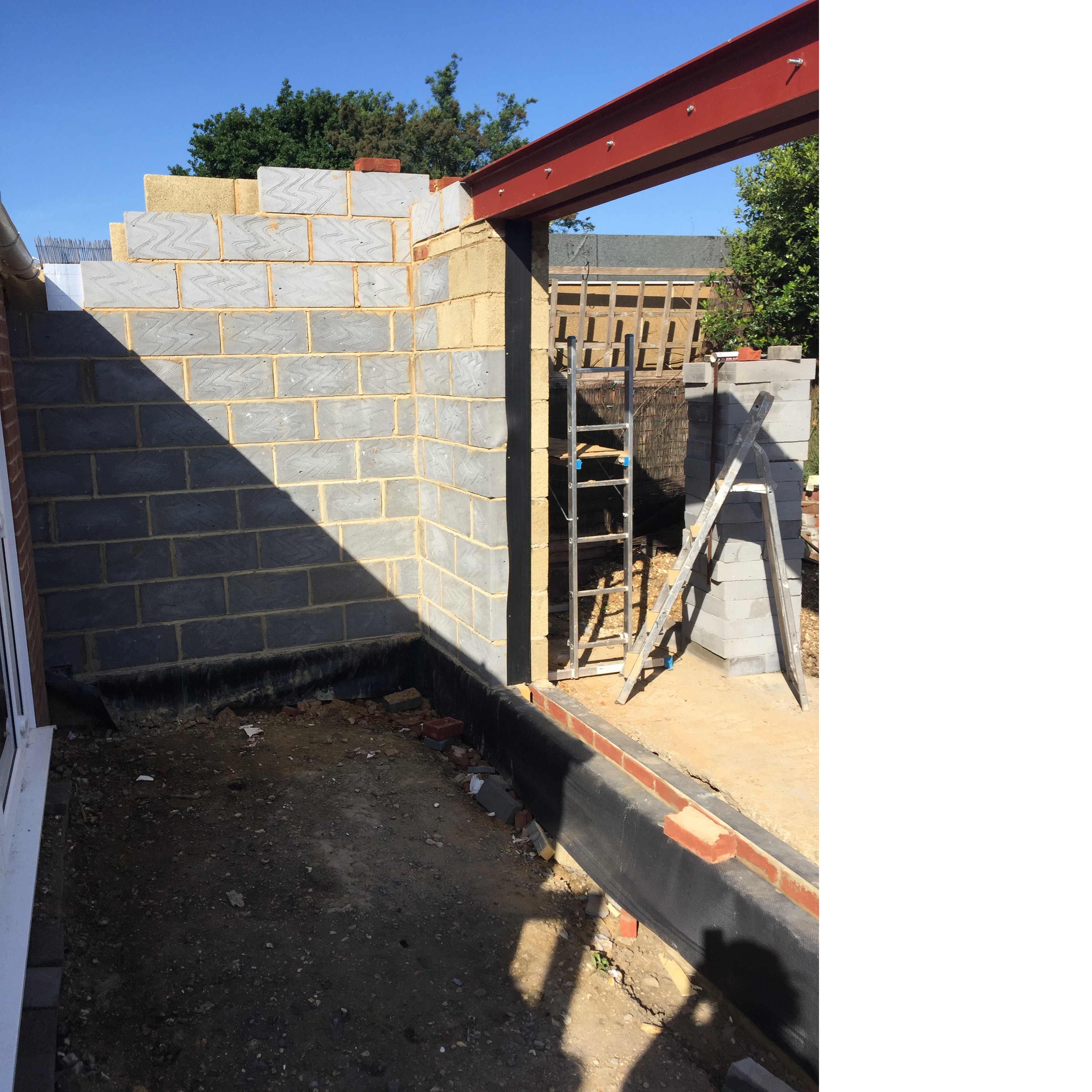 Commencement - This first inspection allows you to meet and discuss your proposals and subsequent course of action with your Building Control Surveyor. This is particularly important for Building Notice applications where no plans have been submitted for approval.
Inspection Stages

Foundations - Allows ground conditions to be checked to ensure that the foundations are sufficient to carry the load of your proposals. This inspection must take place before the foundation concrete is poured.
Oversite Materials - An inspection will be made before floor areas are concreted or covered to ensure materials and insulation over the site are suitable. Damp-Proof Courses and Membranes prior to covering with brickwork or concrete.
Drainage Alignment and Fall - All new drainage is inspected for alignment prior to covering over, and to ensure adequate access and fall is provided.
Pre-plasterboard - Allows for the inspection of hidden work and is to be carried out prior to plaster-boarding. This generally will include any structural steelwork and the roof construction.
Drain Test - Wherever possible, the new drainage systems should have a water test carried out on them, to check for performance and water tightness.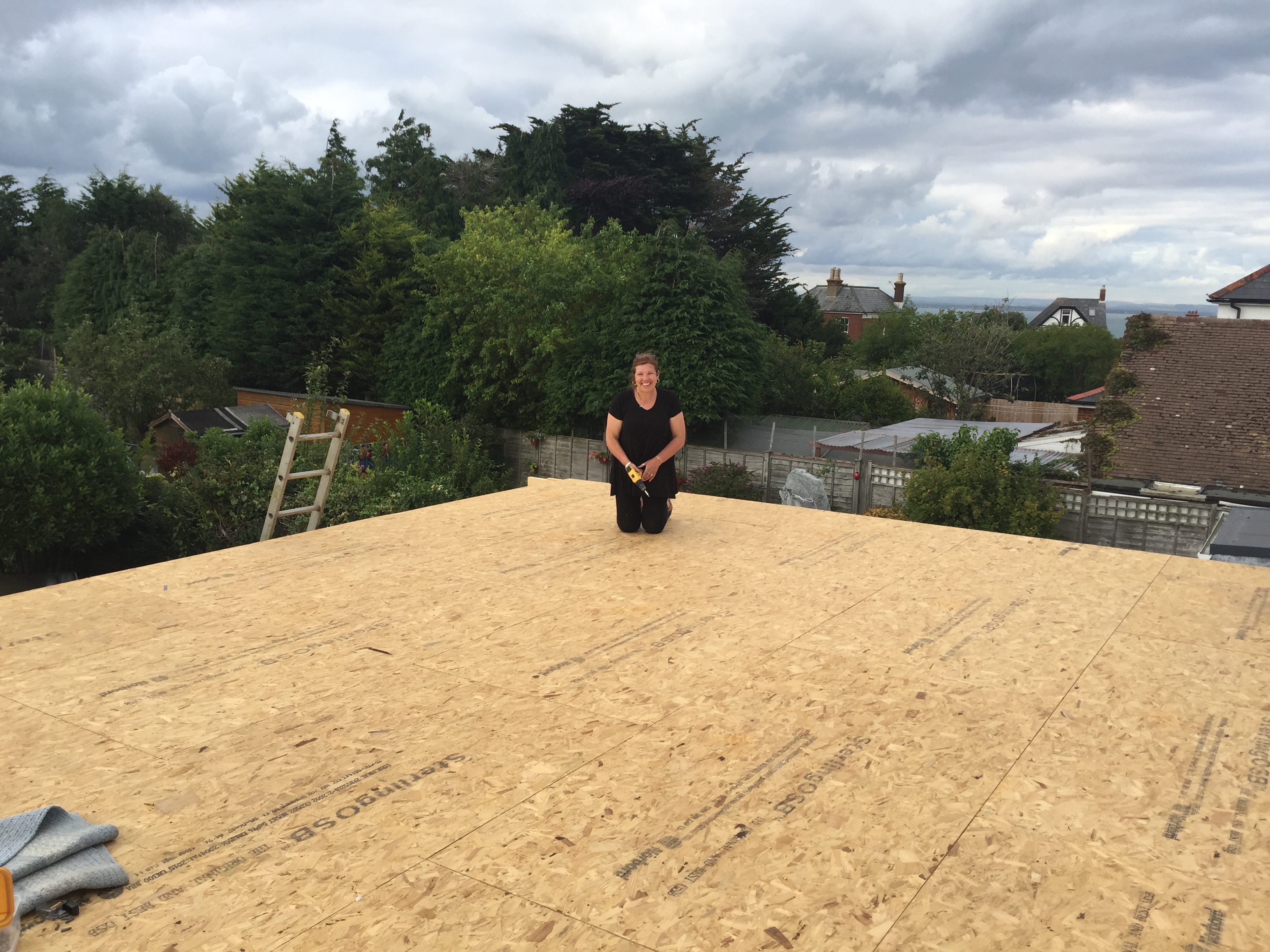 Prior to Occupation - If you intend to occupy the building prior to completion of the full works, we need to carry out an inspection before occupation.
Completion - Notification is required when the works are completed to allow this inspection to be carried out. If everything is found to be satisfactory, a Completion Certificate will be issued. Ideally, this inspection is carried out before the builder leaves the site.
Having your plans and ideas sorted beforehand means you do not have to think on the spot when you are in the process of building. Preparation is key! Now for the building to take place.
Step 3- Karen and Scot did almost all the work themselves while still living in the property which took almost a year to complete as they were both still working. Although this can work out less expensive it will take longer and can be very stressful.
Ground work- Karen and Scot hired a mini digger to dig out 1 metre deep footings it's amazing how much soil comes from a hole, it looks like four times as much, once this was passed the foundations were laid which meant filling the trenches with concrete.
Step 4-the block and brick walls were built with 50ml thick insulation sandwiched between the walls in the cavity, once the walls were up to bridge the space above the 5 metre bi fold doors 2 steel RSJ lintels were put on top of the walls.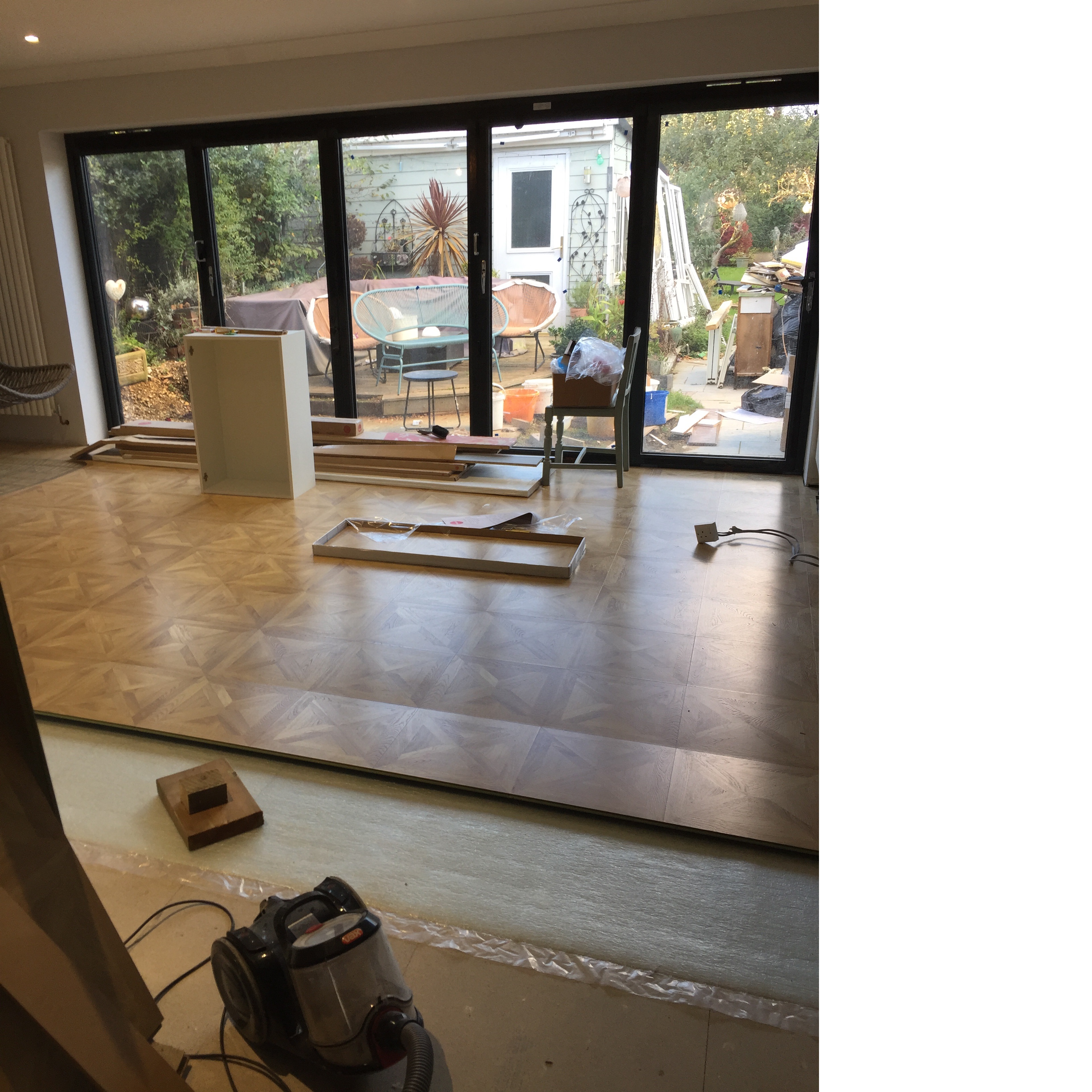 Step 5-at this stage the old exterior walls were knocked down, leaving the back of the house open to the elements.
Step 6- roof joists and timber went on to construct the roof, the building is beginning to take shape although not water tight, which because of the English weather was very frustrating.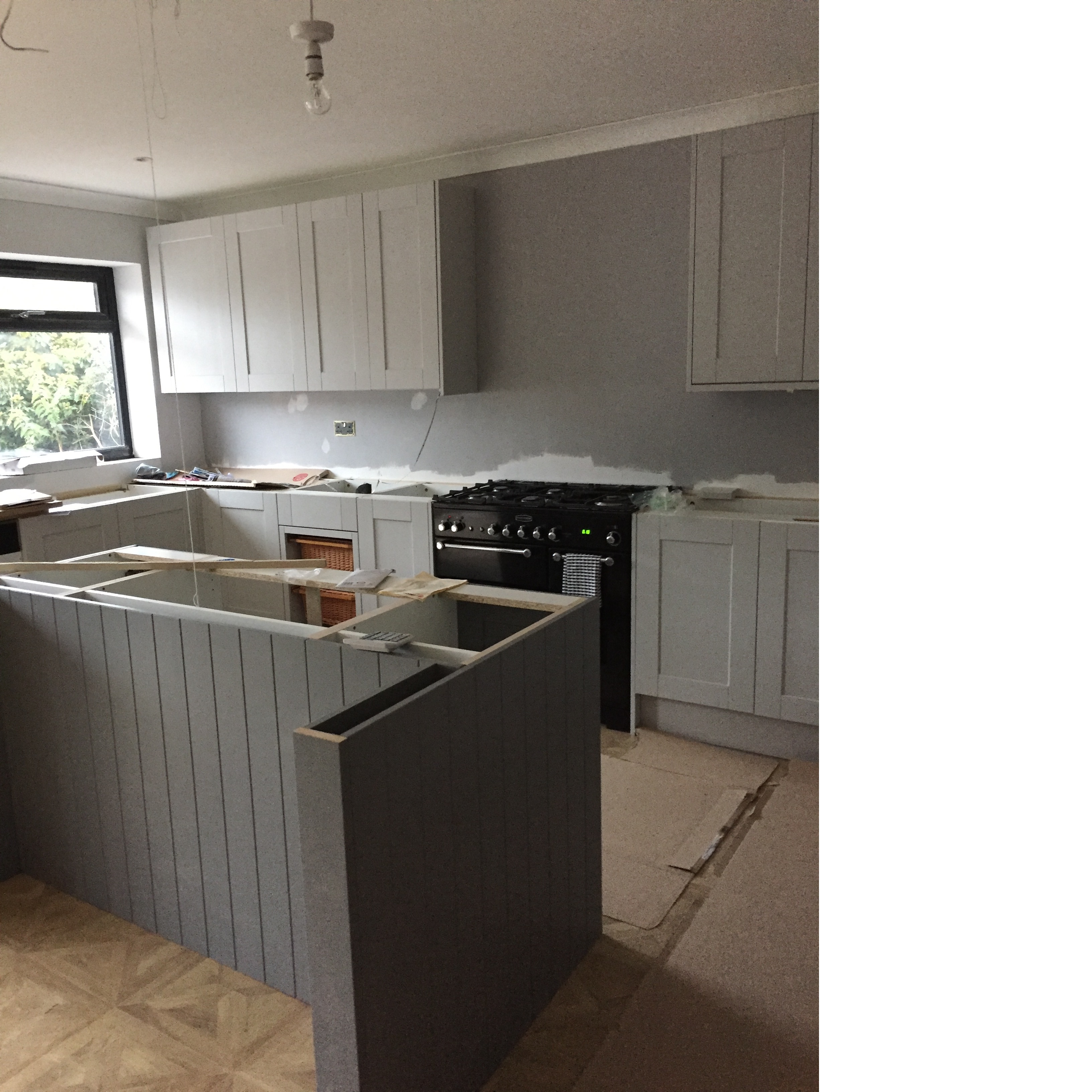 Step 7- Karen and Scot decided to have a fibreglass roof which they were able to themselves once the timber had dried out and they had a dry weather day.
Step 8- The wide bi fold doors and window went in, at last the building was watertight, the extension is finally starting to feel real and you can see the space you have to work with.
Step 9-was to take up the tiles and break up the existing floor to be able to lay the membrane and concrete to tie in the old and the new floor, insulation and chipboard was laid on top.
Step 10-Electric wiring and pipes for the plumbing were then installed -it is important to know where you will need lights, sockets and heating before this stage
Step 11- more insulation was needed in between the joists before plaster boarding the ceiling and walls
Step 12-once the walls and ceilings had been plastered and left to dry the kitchen could be installed
Step 13- The fun part! Putting your own stamp on your renovation and making your dream home, a reality...
Karen decided to go for a Scandinavian / Mid-Century Modern interior style. The grey colours work well with the pastel blues, and saturated accent colours. Karen has also got abstract cushions and tiles which work well with the simple colours.
Overall the build has been hard, stressful and time consuming, however, Karen and her partner cannot be happier with their new renovation, creating the open plan social space they wanted, they also have the satisfaction of knowing it's all their own design and work too!
If you need any advice or inspiration in interior design, you can read our previous blog post "Out with the old, in with the New" for ideas.
Also, any advice on property development call our office today on 01983 521212. Another aspect which Red Squirrel Property Shop specialises in.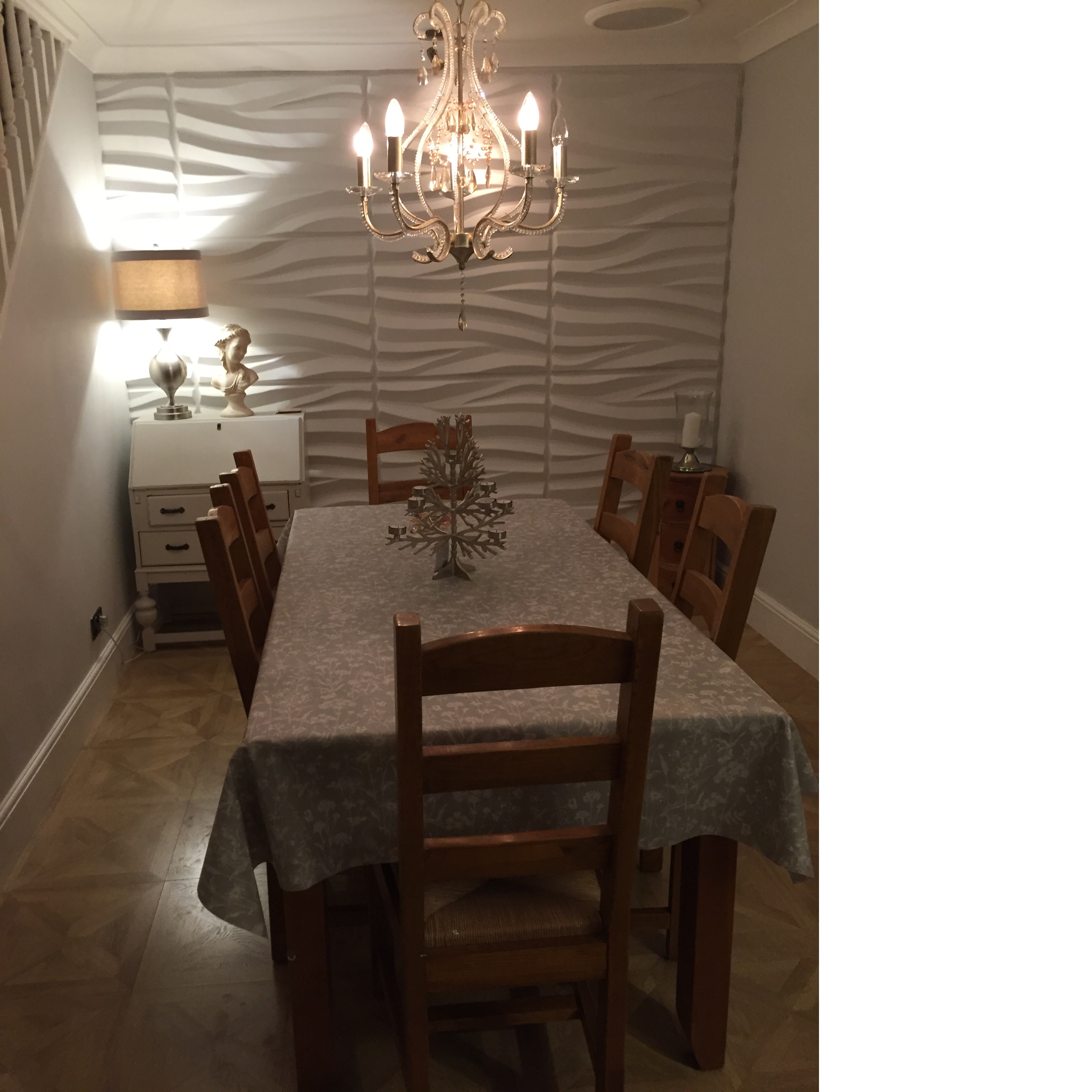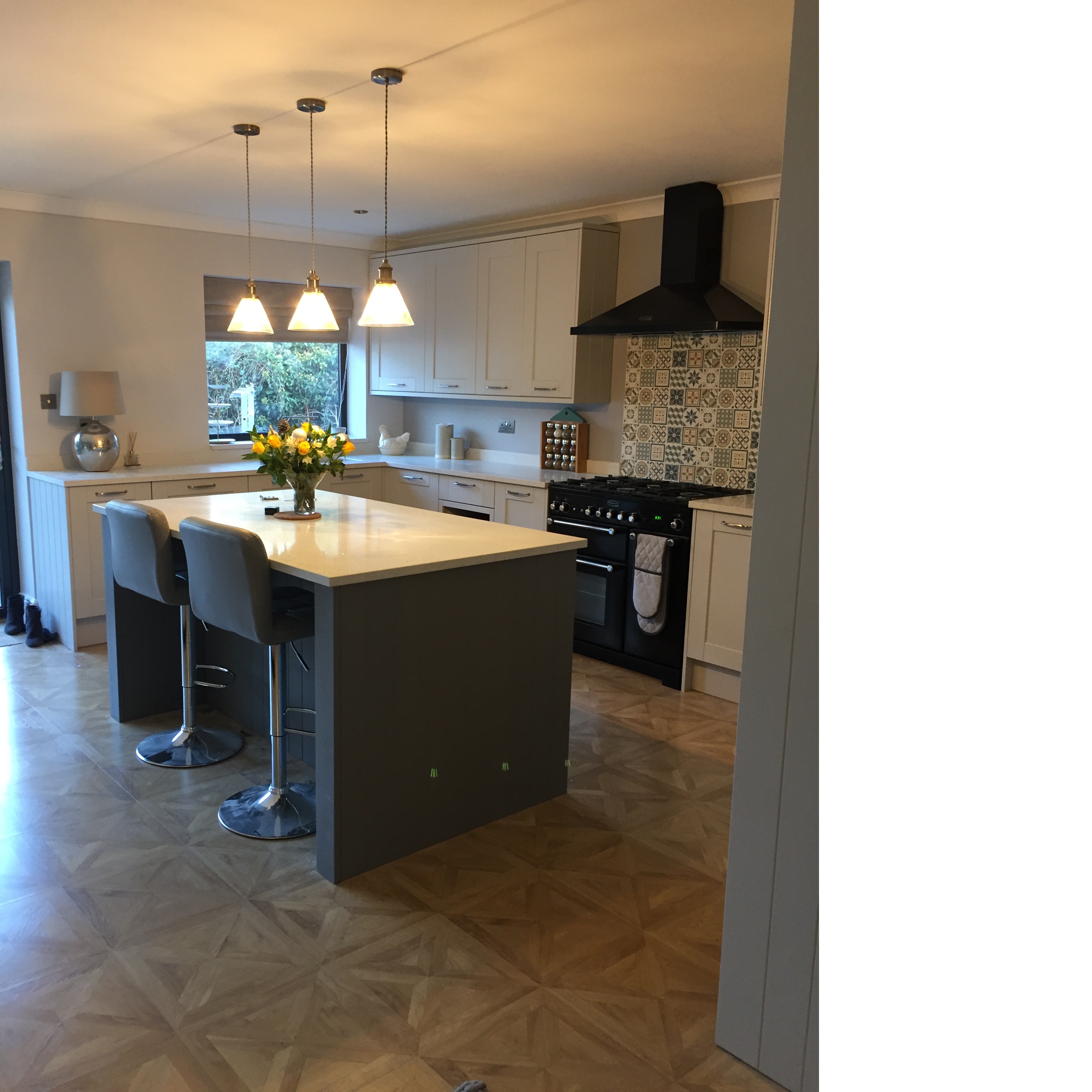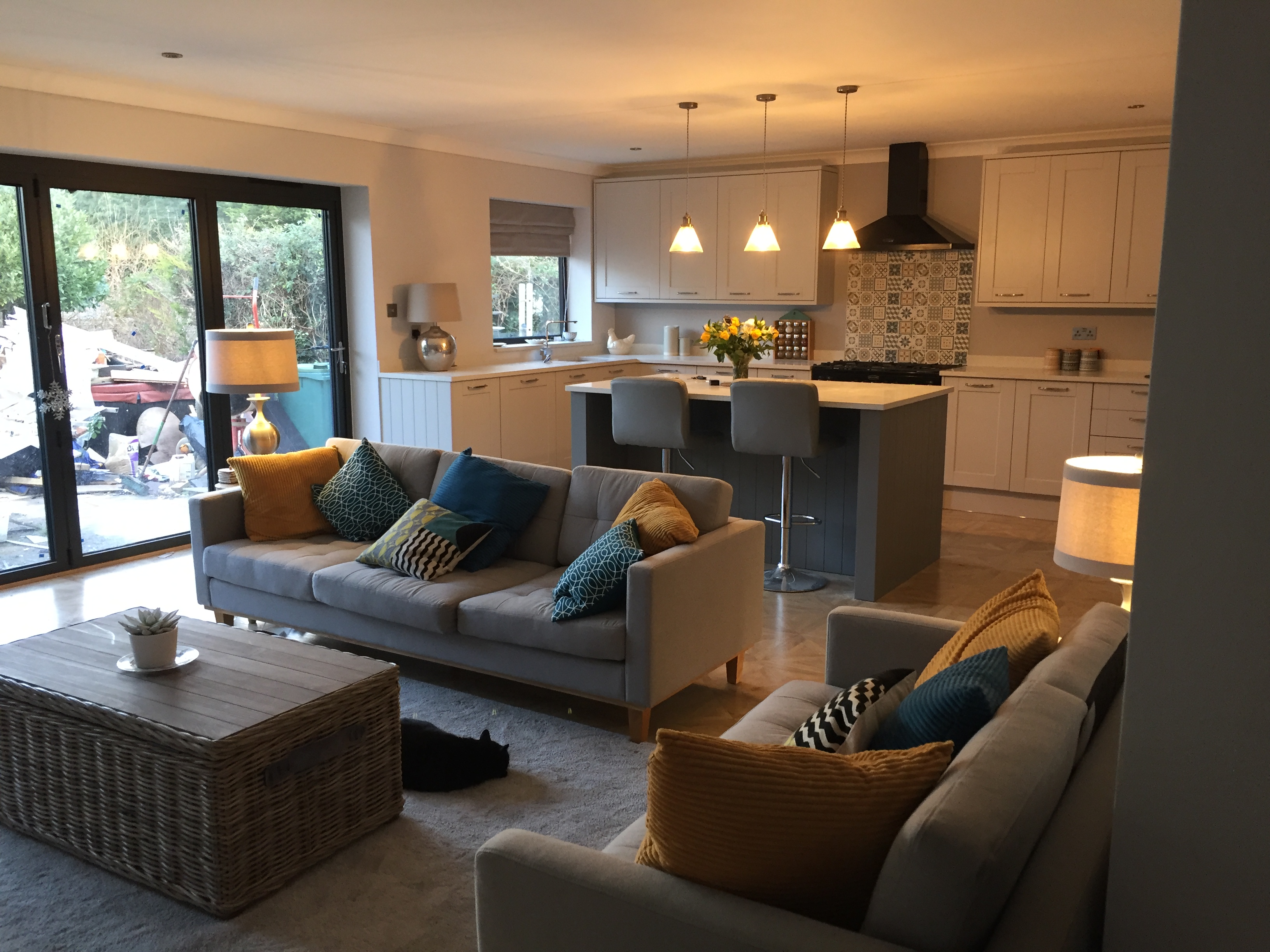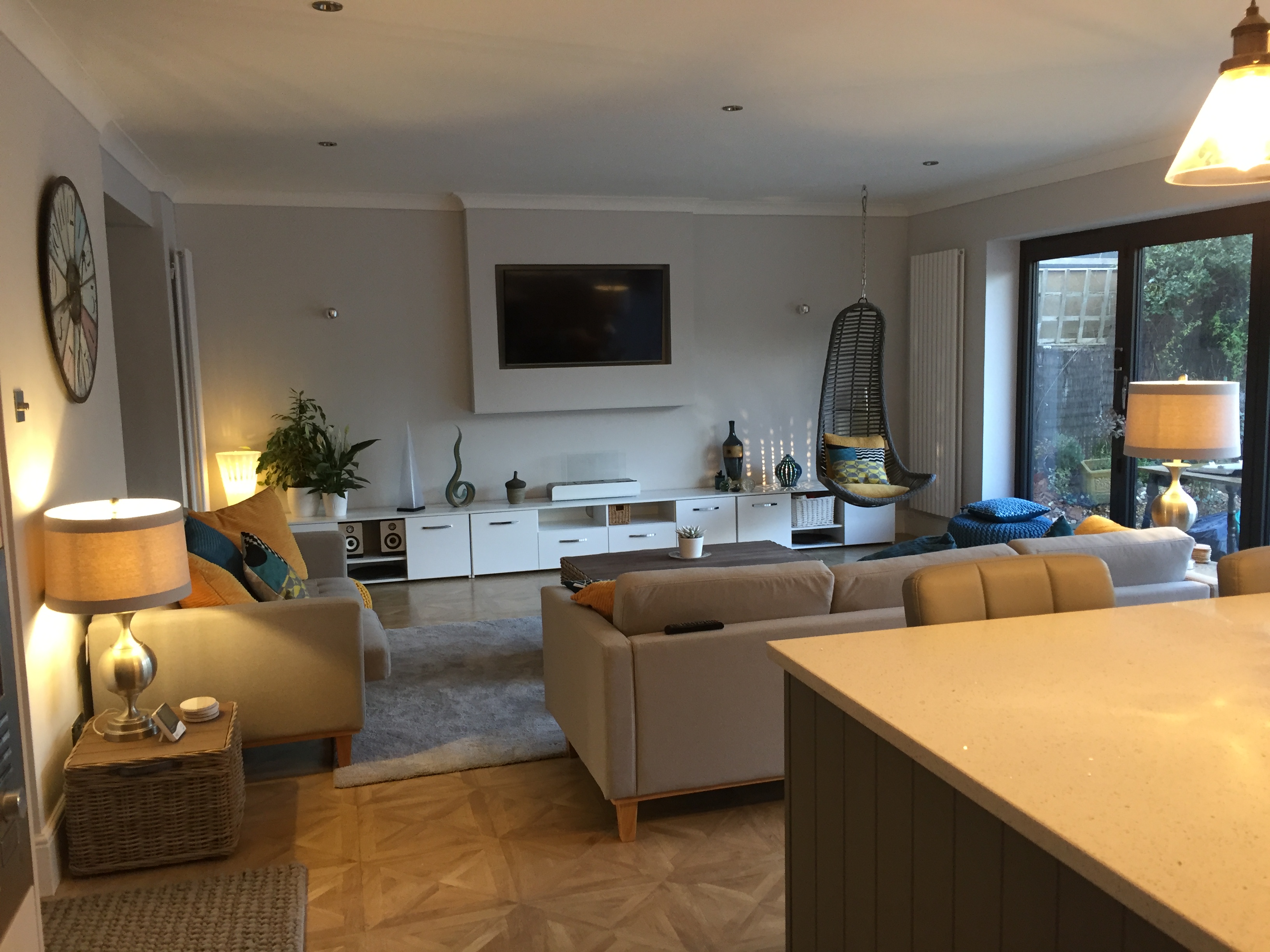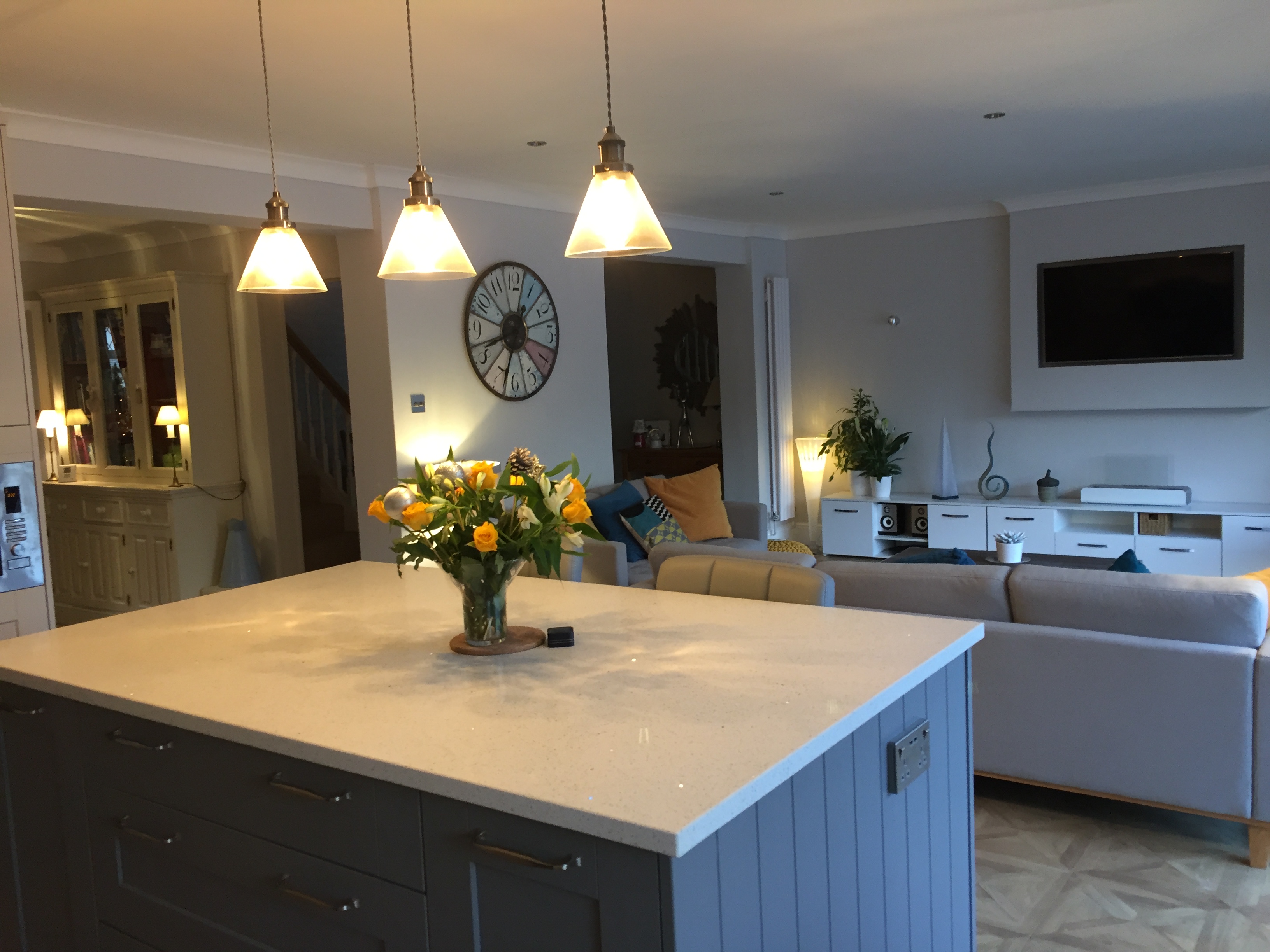 Tel: 01983 521212
Email: This email address is being protected from spambots. You need JavaScript enabled to view it.