Electric Woods "Spirit of the Orient"- 10th to 25th February
This is a festival held at Robin Hill to celebrate the Chinese New Year. Your step into the world of lights, culture and an Oriental experience. A magical festival, which will bring the ancient woodlands to life.
This festival is great for the family to enjoy an evening out and experience the Chinese New Year together. The festival is also great for couples, who would like to enjoy a romantic walk around the ancient woodlands whilst enjoying the Chinese culture and magical lights.
You can enjoy authentic performances of a traditional Lion Dance, in a show choreographed with stunning light and sound effects.
Also, children can take part in the fun with story telling, a dragon procession with a 12m long dragon which meanders throughout the woodland. They can also show their creative side by designing their very own Chinese lantern.
Put a Spring in your Step - 4th March 2018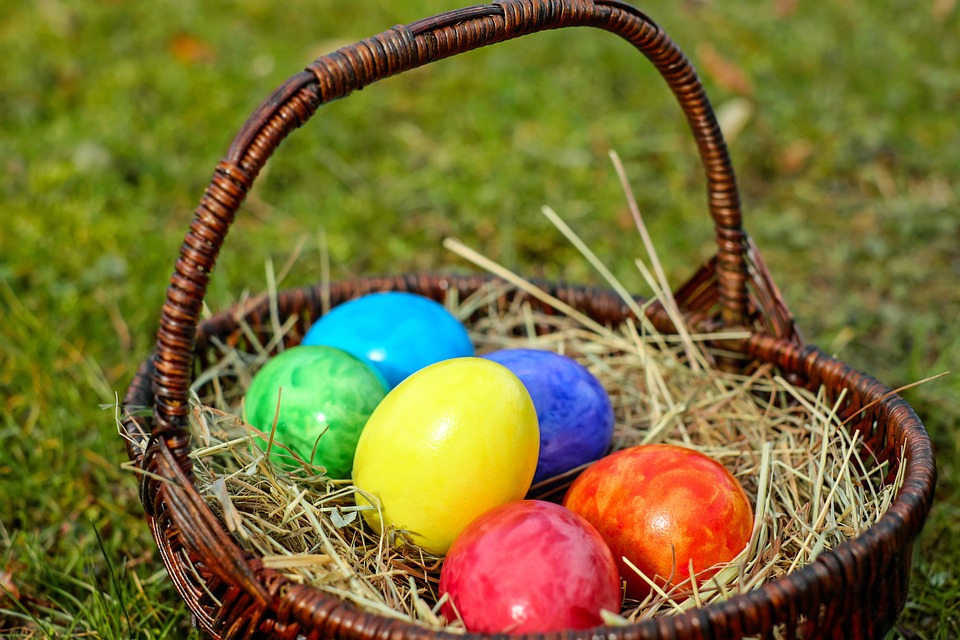 This will be held at Cowes Yacht Haven, offering a selection of fantastic stalls and free workshops. There will be readings, emotional freedom techniques, carefree beauty, coaching, DOTERRA, natural products, a diverse collection of practices.
Also, mini treatments will be available to try on the day. Free parking is included in the boatyard.
This will be a great experience for you, your friends and family, to try new things, and for businesses to express their new, unique services.
Robin Hills Mad Easter Egg Dash - 1st and 2nd April
The great Easter Egg Dash, held at Robin Hill. The Easter Bunny will be hiding tokens in the park for the children to find, during the 2 dashes a day. 
The children under the age of 6 years old, will be taking part in the first dash at 12pm. The older children will be taking part in the next dash at 2pm. 
It is a great chance for the whole family to get together and join in with the Easter Festivities. It will be great fun for the children. It's unlikely anyone will be leaving empty handed due to many prizes available to be won.
 Real Ale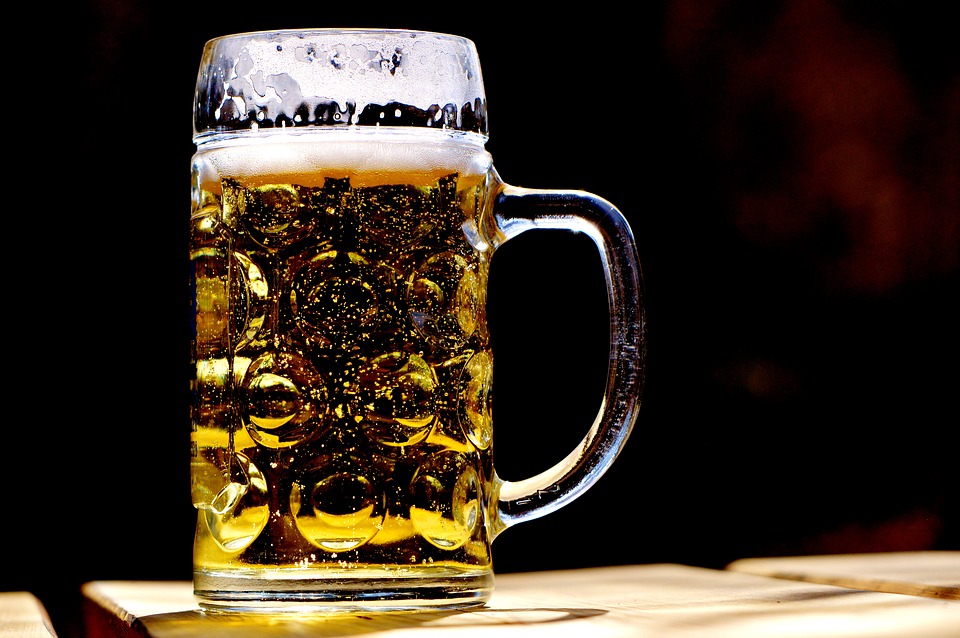 Festival - 5th to 7th May
 A festival will be a chance to relax and soak up the atmosphere of Havenstreet Station while enjoying your favourite beverage as you watch the trains go by.
 The ale is sourced by many brewers across the country and a good majority coming from Island sources.
 The Festival is free entry; opening times are 11am - 7pm on Saturday and Sunday. Then 11am- 5pm on Bank holiday Monday. There will also be a variety of live music played throughout the day between 1pm and 5pm.
 It's a fantastic day to take in the unique setting of Havenstreet and also enjoy watching the Steam Trains.
Wolverton Folk and Blues Fair - 12th May
A one-day festival celebrating Folk and Blues music in the beautiful grounds of Wolverton Manor, Shorwell.
The day will comprise of great bands/artists, children's activities, a tea tent and a real ale tent. There will be a Main stage, and a Beer Tent Acoustic Stage, bringing the best Folk and Blues music the Island can offer.
The event is great for friends, family and loved ones to come together and enjoy a fantastic day of music, food and drink. Set in a fantastic location. The event is in aid of Leukaemia Research and Brighstone School.
Walk the Wight - 13th May
Last year members of Red Squirrel Property Shop took park in Walk the Wight. It was a brilliant day, where friends and family could spend time together, while supporting a brilliant cause and enjoying the beautiful scenery of the Isle of Wight.
Walk the Wight is an event to raise money for Earl Mountbattern Hospice.
There is a choice of 4 different walks during the day-
-Full walk: 26.5 miles Bembridge to Alum Bay (approx. 8-12 hours walking time)
- 1st half: 12.5 miles Bembridge to Carisbrooke (approx. 4-6 hours walking time)
- 2nd Half: 14 miles Carisbrooke to Alum Bay (approx. 5-8 hours walking time)
- Flat walk: 8 miles Sandown to Shide (approx 2-4 hours walking time)
Earl Mountbattern Hospice is a wonderful charity which provides expert medical, nursing and domiciliary end of life care and bereavement support to people in their own homes, care homes and the hospice.
Newport Jazz Weekend - 30th May to 3rd June
Newport Jazz weekend is one of the best-established jazz festivals in Hampshire and the Isle of Wight. Regularly attracting star names across the UK and also further afield like the USA and Australia.
The festival attracts locals, holiday makers and jazz fans who make a special trip to the Island for this event. It's a fantastic event which brings a great atmosphere to the Island and brings the town to life with local bands playing in pubs and restaurants in the town.
The Isle of Wight Festival - 21st to 24th June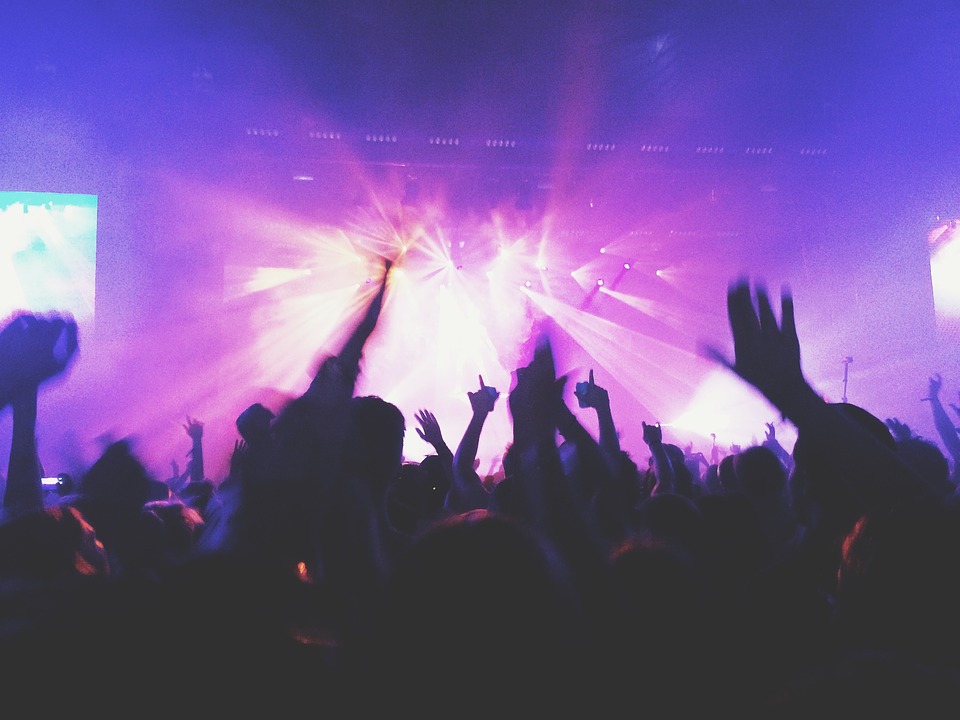 It is the 50th year anniversary of the Isle of Wight Festival. The festival is known for mixing iconic legendary artists with the hottest up and coming acts. It is a festival with a friendly vibe.
The event is located in Newport, which has many tents for different artists/bands. The Script, Kasabian, The Killers, Liam Gallagher and The Blossoms are among the acts playing at the festival.
There are also markets and stalls, which sell clothes, accessories and food. It's a great event which can be shared with friends, family and loved ones.
The festival is an event that brings the Island to life. Bringing a fantastic joyful atmosphere.
Round the Island Race - 7th June
This is a race that interests some of the biggest names in the sailing world, and keen amateur sailors can take part. The sailors skim past the Island's rocky Needles, round St Catherine's point, on to Bembridge Ledge, and then back to Cowes through the Solent.
People can watch from the Needles Old Battery Cafe as the sailors sail round the rocky ledge of the needles.
It's a great day out for the family and keen sailing enthusiasts to soak up the sun and watch the boats race on.
Shipwreck Isle - 8th June
This is a great festival for Pirate lovers. It is a day for families to go to the beautiful Ryde beach at Appley to join in with the Pirate Fun.
There will be sword fighting, music, stalls and everyone is welcome to dress up as their favourite pirate character.
 Lendy Cowe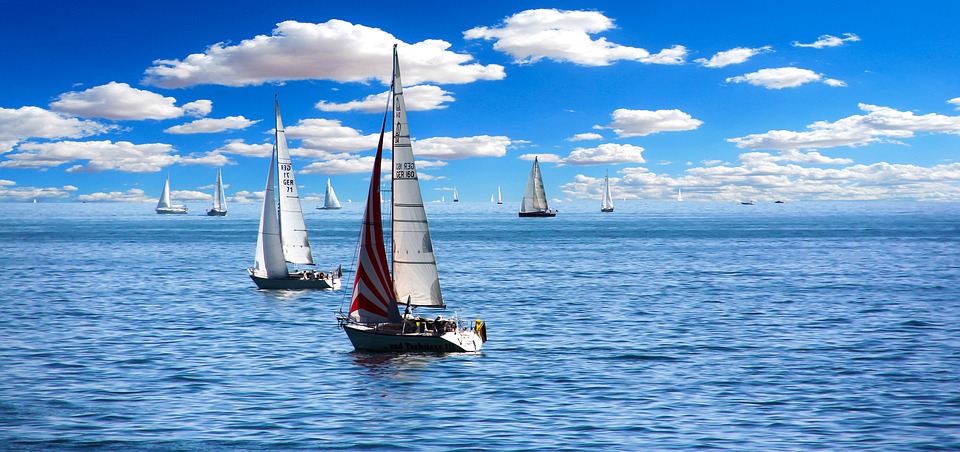 s Week - 4th to 11th August
 Cowes Week is one of the oldest and largest annual sailing regattas in the World, and an iconic event in the British Sporting calendar.
 The event lasts for 8 days, with 8,000 competitors sailing around the Island. It brings a fabulous atmosphere to the town of Cowes with around 100,000 spectators who enjoy on and off-shore entertainment.
 It's a great event culminating on the final Friday, with a fabulous firework display attracting many tourists and locals. It's a great evening for friends, family and couples.
 Ventnor Fringe - 7th to 12th August
 This is a unique festival which is a celebration of the arts, show casing emerging and established talent across various creative spectrums.
 The event compromises of pop-up bars, entertainment and secret venues. Teenagers originally setup the festival in 2010, and it's grown into a multi-award winning event.
 It is very unique and special and attracts over 300 performers from across the world to showcase their talents.
Jack Up the 80's - 10th to 12th August
Jack Up the 80's provides a family weekend of music, entertainment, food, stalls and kids arts and crafts. It's a feel good festival, where people can enjoy the light-hearted atmosphere.
In excess of £20,000 has been raised in the past 2 years for local charities and good causes. T'Pau, Leo Sayer, Toyah and Jaki Graham are among the acts playing at the festival.
It is a fantastic festival which is enjoyable for all age groups.
Isle of Wight Garlic Festival - 18th to 19th August
The Garlic Farm is located in the beautiful countryside outside Newchurch. It is a festival where people can watch food cookery demonstrations all day, enjoy delicious foods, live music, and there are also arts and crafts stalls.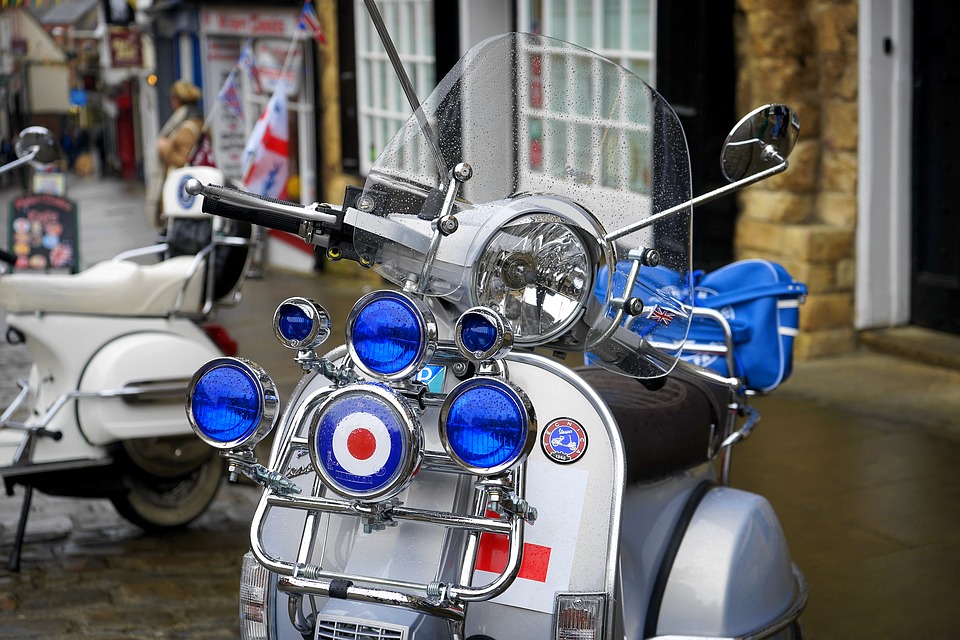 It's a brilliant day out for all the family to enjoy and also a chance to try new foods and learn new skills.
Isle of Wight International Scooter Rally - 23rd to 26th August
As part of the world famous Isle of Wight Scooter Rally around 5000 riders come to the Island on their classic scooters. The riders mainly stay within the coastal towns of Ryde and Sandown.
There is a large range of bars and entertainment at Ryde bars throughout the day for people to enjoy. Then from 7pm they are ticketed.
It's a great day out for family and friends to enjoy the buzzing entertainment of the busy coastal towns, and to look at all the classical scooters.
Eklectica - 7th to 9th September
Eklectica is a boutique festival which is held at Robin Hill Park. It's known for is quirkiness and diversity. It's set within the mystical woodlands at Robin Hill.
It's a new festival, but it's up and coming. It's great way for friends and family to get together.
Scouting for Girls, Hoosiers, The Fratellis, and the Toploader, are among the headliners for the 2018 Festival.
Island Con - 20th to 21st October
The event is held in Cowes. It is gearing up to become one of the South's premier conventions. It's going to comprise of a kid's zone, gaming zone, workshops and live interviews with special guests.
The event is a celebration of Pop Culture and has a heavy focus on cosplay from all types of fandoms.
It's a great way for people with similar interests to come together and enjoy the event.
So, as you can see, 2018 is going to be a very busy year. Its full of some amazing festivals and events to bring a brilliant atmosphere to the Island. It gives people the chance to spend quality time with friends and family while taking part in events or festivals.
From all of us at Red Squirrel we would like to wish you a Very Happy, Healthy and Fabulous New Year. Let 2018 be a year to remember...
Tel: 01983 521212
Email: This email address is being protected from spambots. You need JavaScript enabled to view it.