Out with the old, in with the new…
We all know what it feels like wanting to create your perfect home, to live in the palace you have always dreamt about. However, it's not always as simple and easy as we like to believe. It can be very difficult renovating your property into your dream home. Firstly, you need an idea. You need to know exactly what you want and how you want it. Then it's sorting out planning permission or building regulations, then finding the right people to help you with your project, such as builders and architects. It's a very long and demanding process, but it's all worth it when you're sat in your modern styled lounge or your vintage styled kitchen.
Sometimes the hard part about turning your property into something new is getting an idea or the inspiration to do it. You may know you want a change and something new, however you may not know what that "something" is quite yet. And there is nothing better than finding a list of property ideas and examples for you to be able adjust your ideas and style too. Well, at Red Squirrel Property Shop we invest time into Project Management and we believe it is very important to give you the helping hand you need in creating your perfect property.
I believe that it's not only the brick work that creates the perfect renovation, but it's also the stamp you put on it yourself. The style you decide to endeavour on is very important, as it shows through your personality, your likes, and how you want to make you home feel. This could be cosy, modern, retro or even vintage. Therefore, exploring the different designs in which you could present your home is very significant.
Nautical
Living on the Isle of Wight we are an island which has lots of inspiration from our surroundings of coast and countryside. Nautical décor is often described as the "coastal" or "cottage" look, or New England. This is very popular on the island as it's very relatable to our location. This look consists of unfurnished wood, pale linen furniture, coastal related décor such as sea shells in jars, sailing ropes contoured around the room, or maps decorating your walls. Whites, blues, greys and cream are usually the popular colours for this style. They all work together to create the coastal vibe of the Nautical style.
Within a nautical styled interior, you must create that coastal effect, therefore using items which come from the seaside is very important. Using ropes which would be from an anchor and rolling them up into a glass bowl. Or collecting shells and putting them in glass jars. They all work together to present the coastal theme. Colours such as pastel blue and whites are a key importance in presenting the theme. Using small, intricate props, such as these, will really enhance the effect of the style you are going for as they are easily recognisable as "coastal" items.
Using decorations such as a "life ring" and a "nautical map" develops the idea of a coastal décor. Living on the island we are extremely lucky in being able to get inspiration for this kind of décor right on our door step. We have many town locations such as Cowes which will supply Nautical interior décor.
              
Mid-Century Modern
Mid-century modern is characterized by refined lines, and simplistic natural shapes. Its simplicity is what makes it have a modern feel, less is more. Usually the colour of the Mid-century style tends to combine darker neutral tones with saturated accent colours. The furniture is usually shaped with long straight lines, for example chair legs. And the edges of furniture, such as sofas or cushions, are usually smooth with a curved edge.
It's important to remember that this mid-century modern style is mainly basic and simplistic, therefore having items of furniture which express an abstract style is vital. This could be things such an abstract cushions with saturated accent colours, or lights which are designed in unusual shapes and sizes. Mid-Century modern is such a popular style choice as it combines simplicity with the abstract view.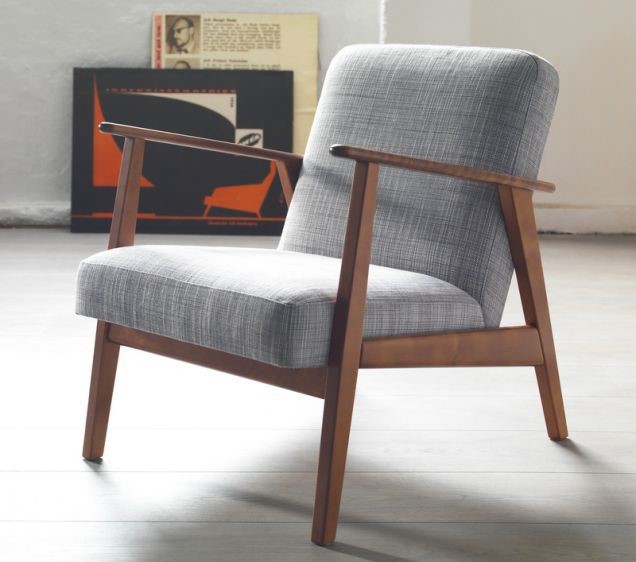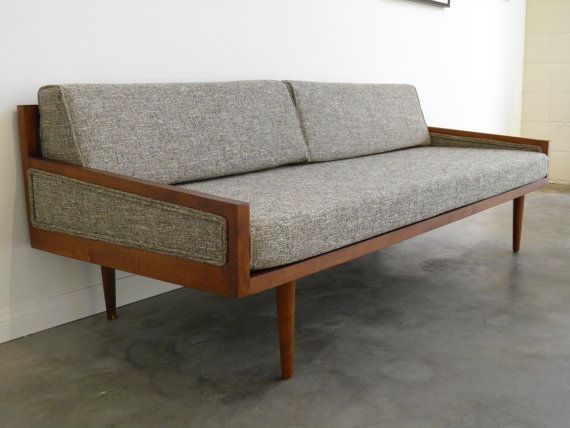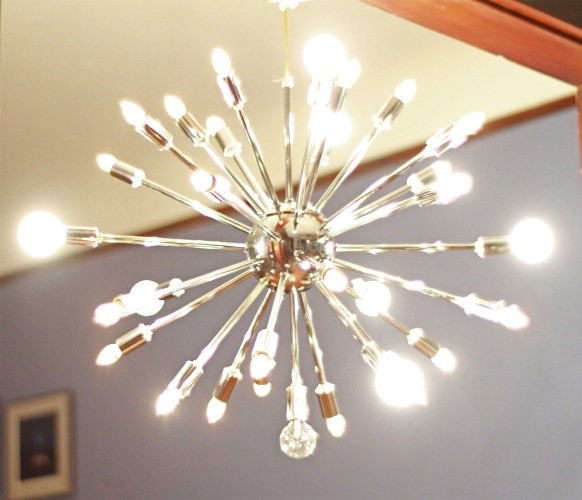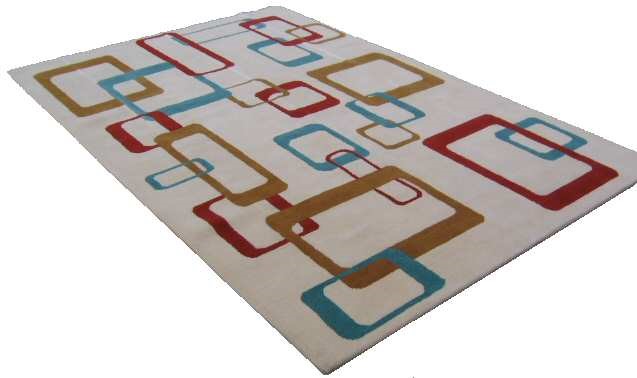 Bohemian
Bohemian style interiors capture the adventure, youth and carefree attitude through its materialism. It's full of bright colours and patterns which represent the freedom and adventure in the style. The look can be seen as messy, if it's not thought through properly. This is due to its heavy use of colours and abstract, but it can also be seen as cosy, with its large blankets and cushions, warm colours such as purple and reds, and also the use of fairy lights and cloth veils. The style can create the sense of mystery and superstition through its use of colour and abstract feel.
The use of large hanging lights creates the sense of warmth within a bedroom. Likewise, the thick cushions and bedding adds to this effect.
The boho style can be used in a way which isn't quite so over-powering. You can use neutral colours for your walls, flooring and beddings, but then accessorise with bold and bright object such as rugs, cushions, blankets, fairy lights and lamp shades, to create the bohemian style to your room. Some people prefer this approach as it's more of a subtle way of presenting the style.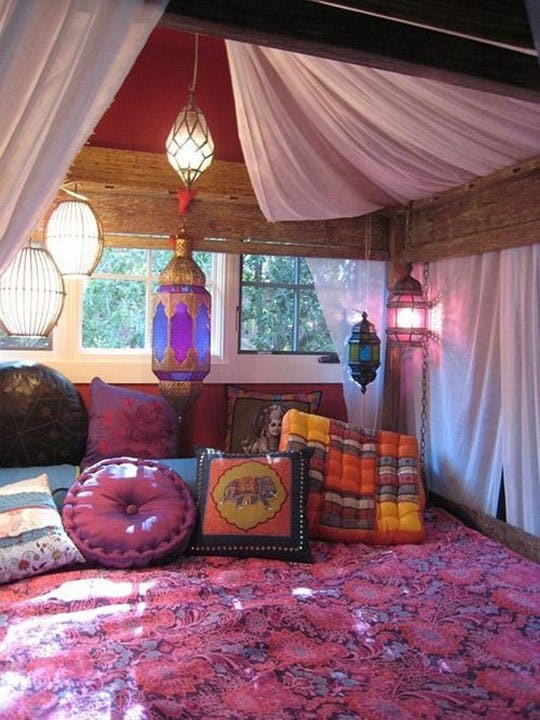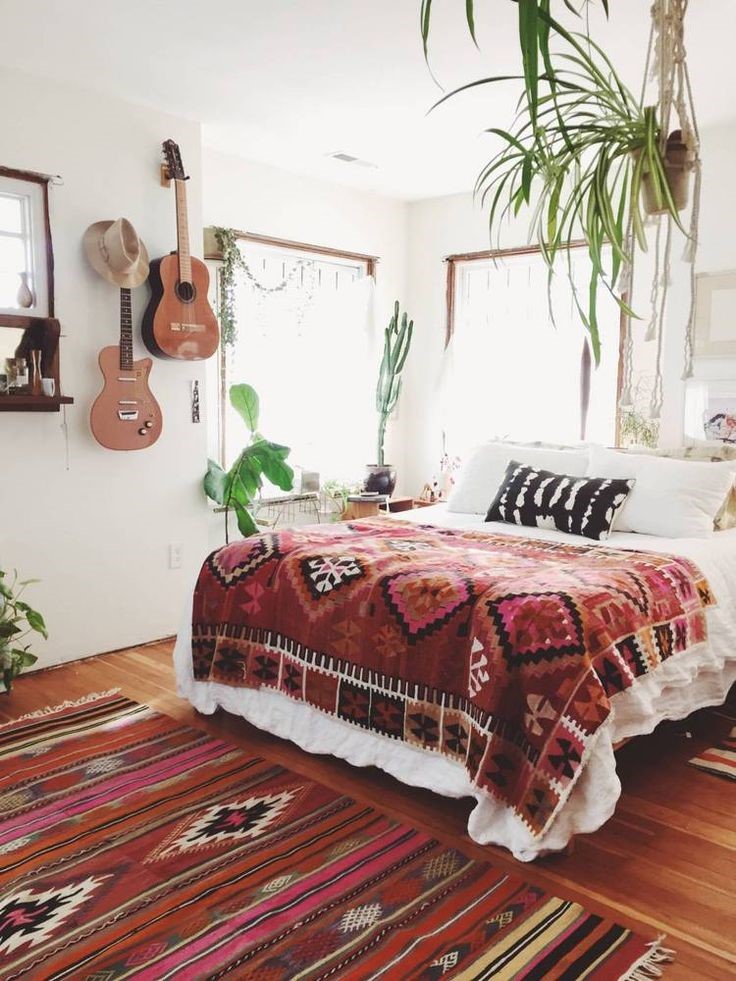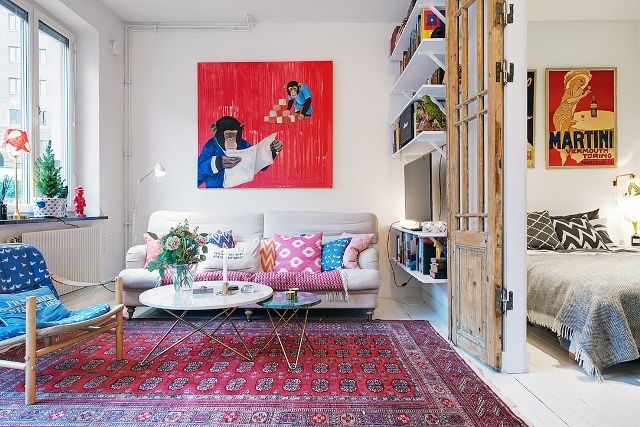 Farmhouse
Farmhouse décor is a modern approach to cabin/lodge style furniture. It consists of neutral colours such as whites, creams and beige. The furniture used for this kind of décor is usually heavy woods or fabric sofas. They are usually chunky styled which gives them the sense of warmth and comfort during winter months. However, the light neutral colours allow the furniture to work within every season.
The farmhouse look is again very simplistic however, with the chunky furniture and modern styled colour it works really well. The farmhouse look can be either very modern, or modern, but with a more traditional look. That depends whether the home is more neutral with its colours, meaning the interior is more white based giving it a modern feel. Or if the property used darker woods, it can be seen as a more traditional modern style.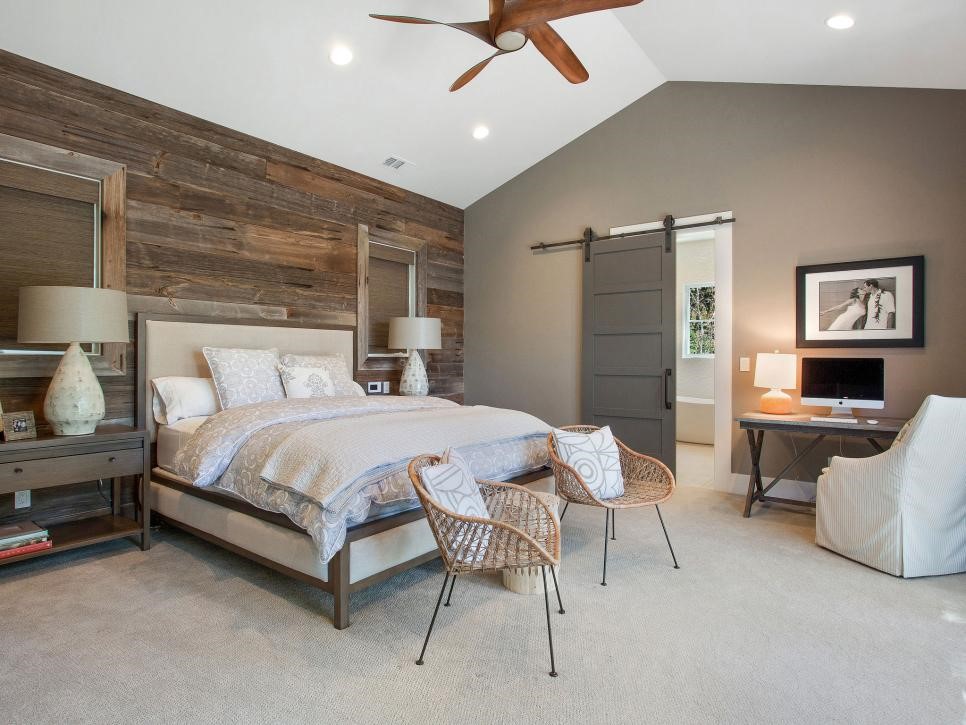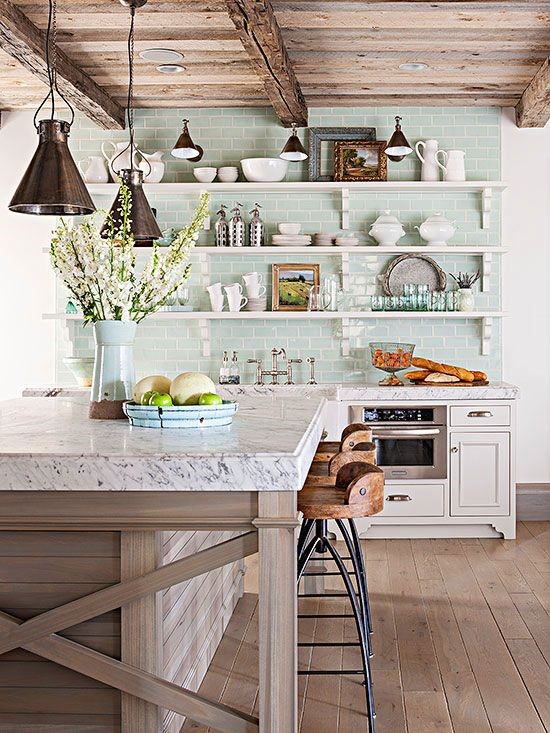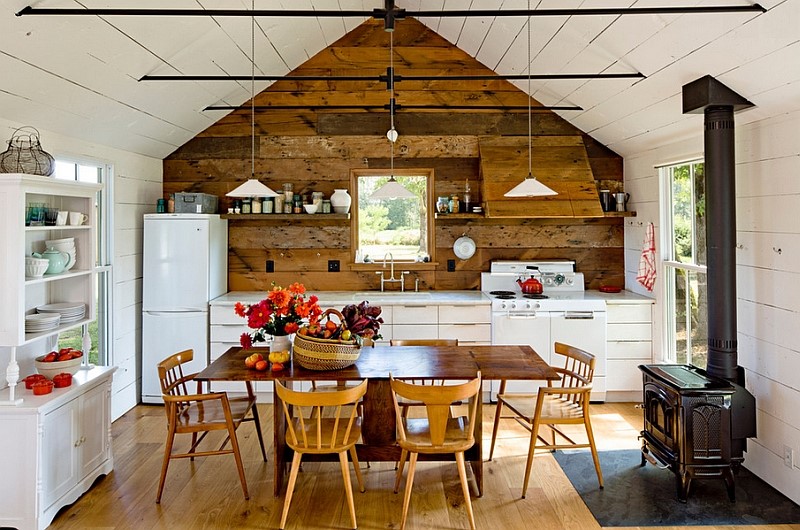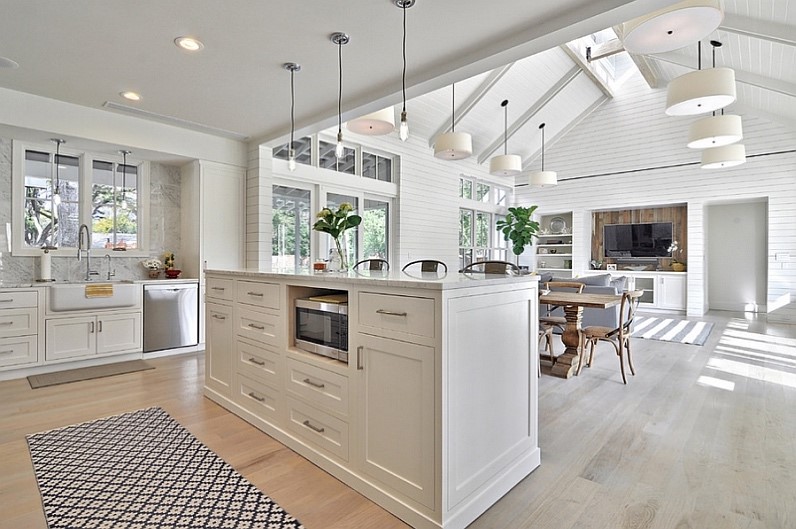 Overall, it's very important to focus on what interior you want, as it portrays your personality, and decides what sort of character you want your property to show.
A top tip is sticking to one interior style. It makes your home more effective than if you were to blend two different styles together. This can look messy and awkward within the home.
If you would like to renovate your home and you are interested in some form of property management, please get in contact with us regarding any queries or questions you may have.

Tel: 01983 521212
Email: This email address is being protected from spambots. You need JavaScript enabled to view it.