With the unprecedented times still being so ride in daily life and what we are constantly facing; with new restrictions and guidelines potentially being issued, it is important to have things to look forward too, therefore we have put together a series of events which are planned to happen on the Isle of Wight for 2022. As we know following the descent of winter, the island is a wonderful place for a brisk walk, whether this would be through the countryside or on one of our luxurious beaches.
January –
Winter quiz nights at The Cow – at Tapnell Farm
Let us quick start the year with Farm Quiz nights at The Cow (Tapnell Farm). These are a great opportunity to get friends and family together for good food and entertainment this winter and take place on the 6th and 20th January! Get your rusty cogs whirring to win some fantastic prizes. This season there will be 4 chances to win a prize at each quiz night!
For more information check out the website below:
https://tapnellfarm.com/news/winter-quiz-nights-at-the-cow-are-back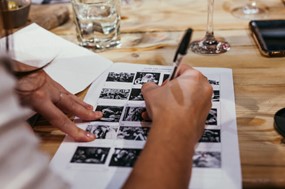 February –
Spirit of the orient at Robin Hill
During February half term, why not visit Robin Hill's 'Spirit Of the Orient' which takes place from 18th-26th February. Celebrate the vibrancy, colour and flavours of the Chinese New Year! With a dazzling array of award-winning illuminations and entertainment, Spirit of the Orient will be bursting with light daily!
2022 sees the celebration of the Year of the Tiger! 
For tickets and more information click the link below!
https://robin-hill.com/spirit/
Jack up Events presents ' A night of a Thousand Freddies'
Shanklin Theatre – 26th February
If you are looking for something a bit more old school, Rock into 2022 with Jack Up Events Presents ' A night of a Thousand Freddies' at Shankin Theatre on the 26th February 2022.
Experience a truly memorable re-enactment of Queen live on stage at Shanklin Theatre.
The Bohemians high energy show has earned them the reputation of the world's most exciting Queen tribute act. Their special extended set featuring full staging, lighting, backdrop's and pyrotechnics combines the showmanship, musicianship, costumes and majestic magnificence of the incredible Queen. The Bohemians genuinely ARE the closest you can get to the real thing!
Book your tickets now through the Shanklin theatre website below:
https://www.shanklintheatre.com/events/jack_up_events_presents_a_night_of_a_thousand_freddies/details.aspx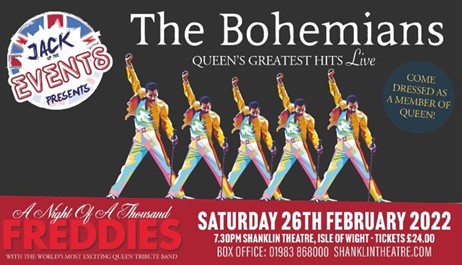 March –
Heading into March with a BANG! To celebrate 10 years of business Red Squirrel Property Shop we are hosting our very own birthday ball on the 12th March at Rorc, The Parade Cowes.
There will be the following on the night:
A Live band
3 course meal
After party
All profits to be donated to the AMAZING Mountbatten hospice in memory of Zoe Panayi.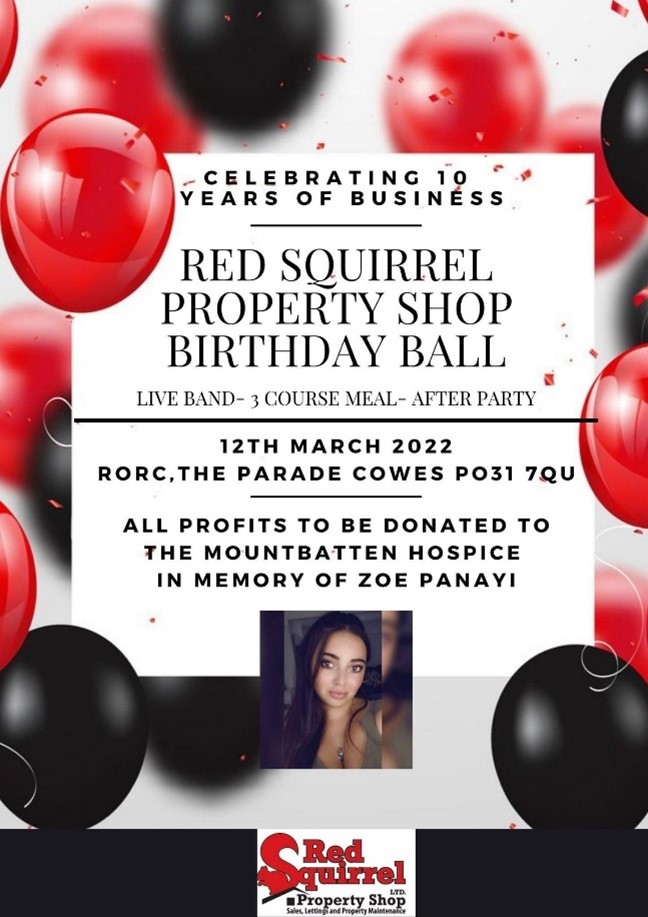 April –
Isle of wight challenge  -
As the season starts to change, The Isle of Wight Challenge is a classic annual event in the Ultra Series calendar - with fantastic scenery, white cliffs, sandy beaches, stunning views and an undulating coastal path to test you. This takes places from the 30th April to the 1st May 2022! Whether you're a keen walker taking on your first endurance event, or a seasoned marathon runner looking to step up the distance, you'll get the best support and hospitality day and night all the way to the finish line where a well earned celebration awaits!
Check out all the challenges available to take part this year on the website below:
https://www.ultrachallenge.com/isle-of-wight-challenge/challenge-options/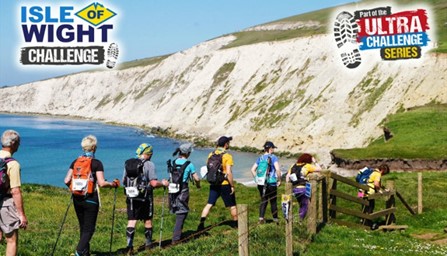 May-
Walk the Wight –
8th May 2022
Walk the Wight will take place on Sunday 8th May in 2022! This annual iconic walk raises funds for the AMAZING Mountbatten hospice on the Isle of Wight. Choose to walk the whole 26 miles of the Isle of Wight, or only do half!
To sign up & join in click the link below:
https://www.mountbatten.org.uk/register-to-walk-the-wight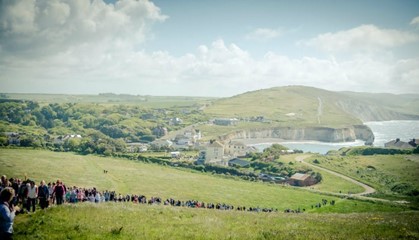 Isle of Wight Festival of Running –
Dramatic cliffs, beautiful coves, a stately home, a world famous pop festival site… the Isle of Wight Festival of Running boasts an unparalleled location. The festival has become one of the biggest sporting events on the Island and a favourite of runners from all over the South of England and takes place from 29th May to the 5th June 2022. Over eight days, athletes of all levels can choose from five circular cross-country routes, in the breath-taking west of the Island.
For more information please click the website link below:
http://isleofwightfestivalofrunning.co.uk/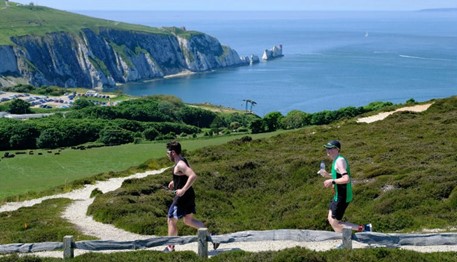 Isle of Wight Festival –
June is looking like a busy month with first The Legendary Isle of Wight Festival is famed for mixing iconic legendary artists with the hottest up and coming acts will be back on the weekend of 16th June – 19th June 2022. A whole host of names have already been announced from, Lewis Capaldi to Pete Tong…Get your dancing shoes on now!
You can buy tickets through the website below:
https://isleofwightfestival.com/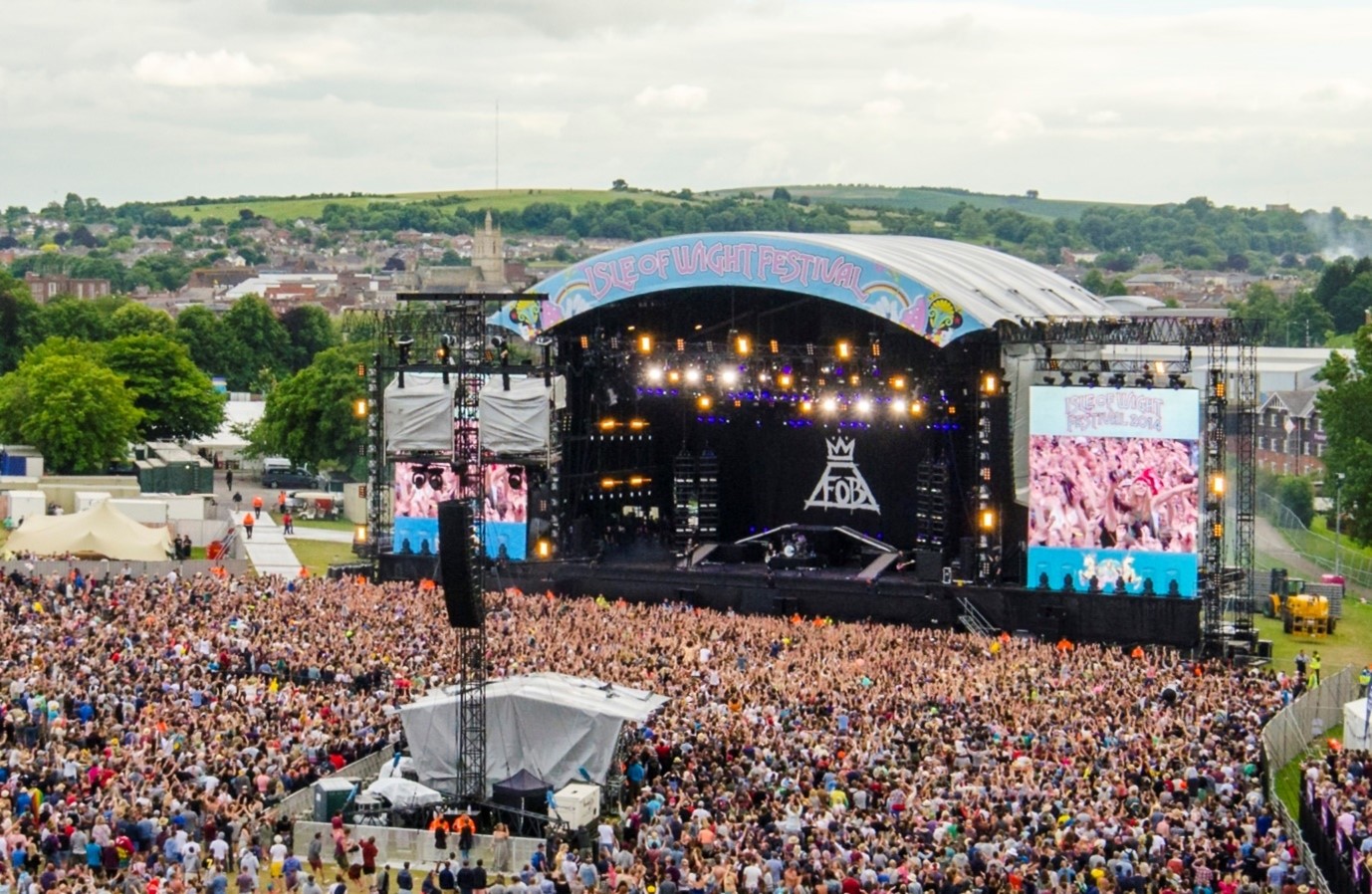 Round the Island Race –
Round the Island Race takes place  25th June 2022! This favourite yacht race is sailing's answer to the London Marathon as over 1,500 boats, crewed by some of the biggest names in sailing as well as keen amateur sailors, skim past The Needles, the Island's distinctive rocky structure, round St Catherine's Point and Bembridge Ledge and back into the Solent.
Free for spectators.
For those wishing to participate please follow this link: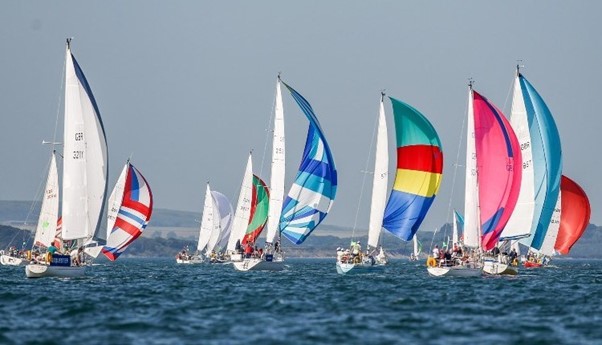 July –
Rhythmtree Festival
Rhythm Tree will be returning to Three Gates Farm on 8th, 9th and 10th July 2022
The Isle of Wight's most original, fun-filled, family friendly festival returns to Calbourne.This safe, friendly, family oriented festival is held in beautiful, tree surrounded farmland, close to the West Wight Heritage Coast and free camping and parking are included in the weekend ticket price.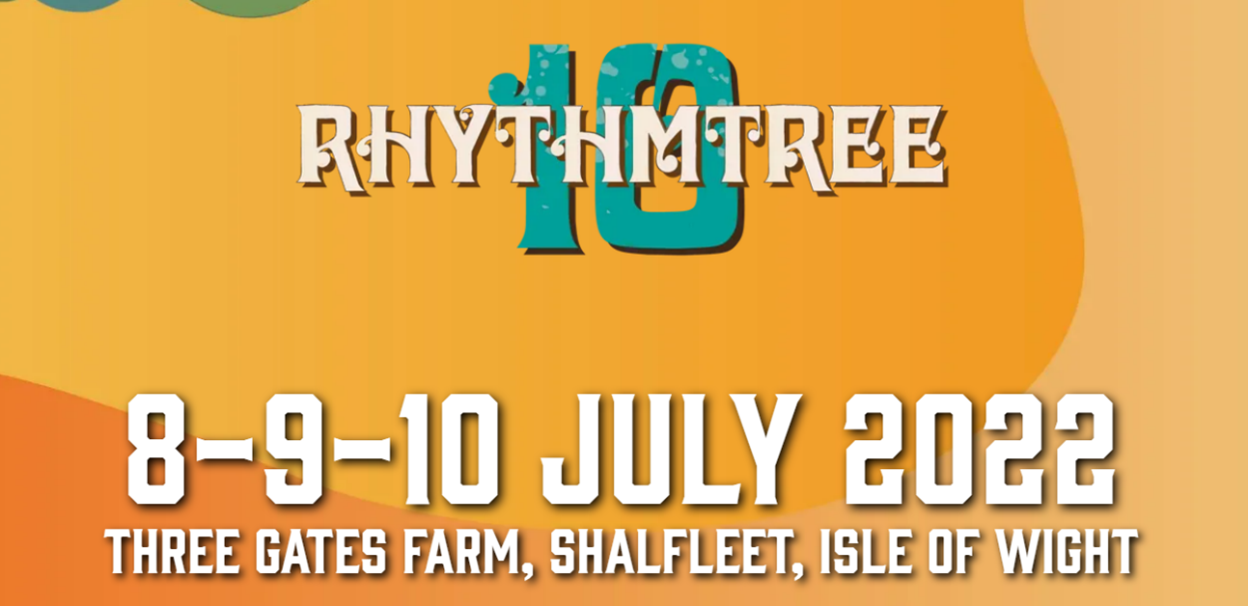 Isle of wight Pride
Isle of wight Pride will take place once again on 16th July 2022. Get your rainbows and multicoloured outfits ready for this one!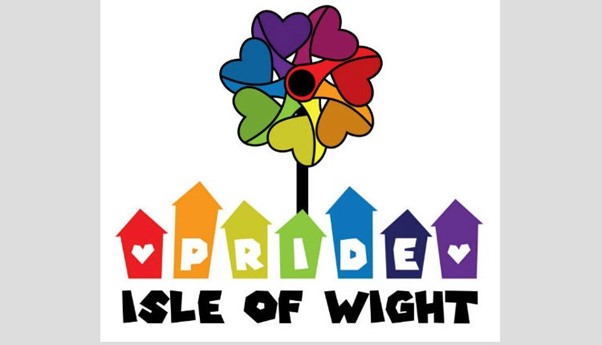 August –
Cowes week
August is another busy month on the island…. Starting with Cowes week, the Uk's longest running sporting events and highlights British sporting summer. Starting at the tail end of July and swiftly moving into August, this is scheduled for 30th July  - 5th August 2022.
http://www.cowesweek.co.uk/web/code/php/main_c.php?section=home
The Garlic Festival
The next big event is the islands biggest summer show also known as The Garlic festival which celebrates 'The Garlic Farm' which grows award winning garlic in Newchurch, this is scheduled for 20th- 21st August.
www.garlicfestival.co.uk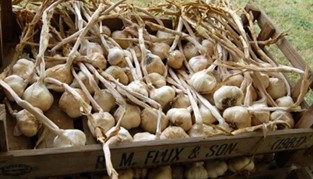 September –
Experience 1970 -
Experience 1970 is a three day weekend festival celebrating and honouring the 1970 Isle of Wight Festival. It will be held at East Afton Farm, the iconic 1970 site from the 2nd – 4th September 2022
To get tickets or find out more click the link below!
https://www.experience1970.com/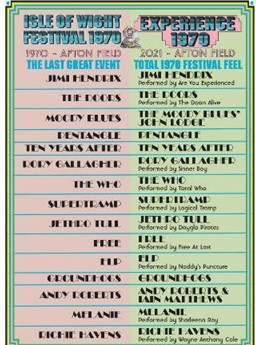 Isle of Wight Classic Car Extravaganza –
Now in its 21st year, the famous Isle of Wight Charity Classic Car event promises to be the biggest and best ever. It will be held on 3rd – 4th September 2022. Vehicles from all over the UK and mainland Europe will be attending this unique two-day show on the 3rd and 4th September 2022. There will be a spectacular collection of vintage, classic, custom and retro cars and other rare vehicles. This two-day event will guarantee to delight children and adults of all ages. 
https://www.facebook.com/iowclassiccarshow/posts/?ref=page_internal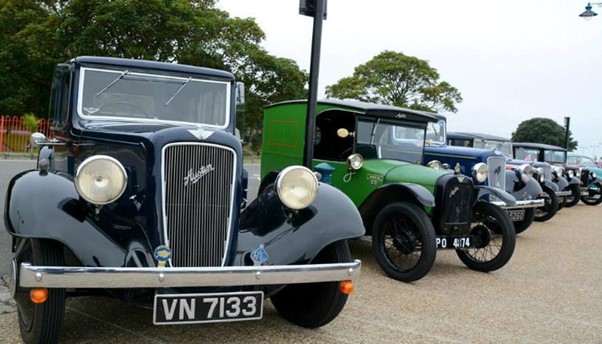 October -
Isle of Wight Literary Festival 2022 –
A popular annual event in the Isle of Wight calendar, the Isle of Wight Literary Festival will be held between the 6th and 9th October 2022. The festival will have a range of authors and presenters. Criminal psychology, history, celebrities, good story telling, and of course - subjects related to the Isle of Wight - there will be something for everyone.
https://isleofwightliteraryfestival.com/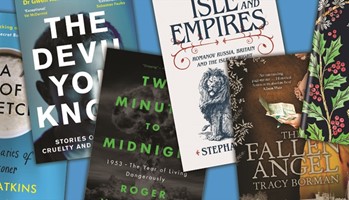 Terror Island –
The islands biggest award winning scare event will return in October 2022, dates will be announced soon, but until then, why not check out their scare mazes through the website link below to see what you'll be in for!
https://terrorisland.co.uk/attractions/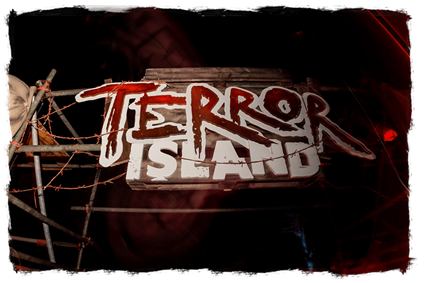 Halloween will of course take place on 31st October 2021 in remembrance of the dead…What will you be dressing up as?
November - 
Remember, remember the 5th of November 2021- as we all know this date commemorates bonfire night also known as Guy Fawkes night in remembrance of the gunpowder plot in 1605! We most certainly will be making bonfires and observing fireworks... What will you be doing?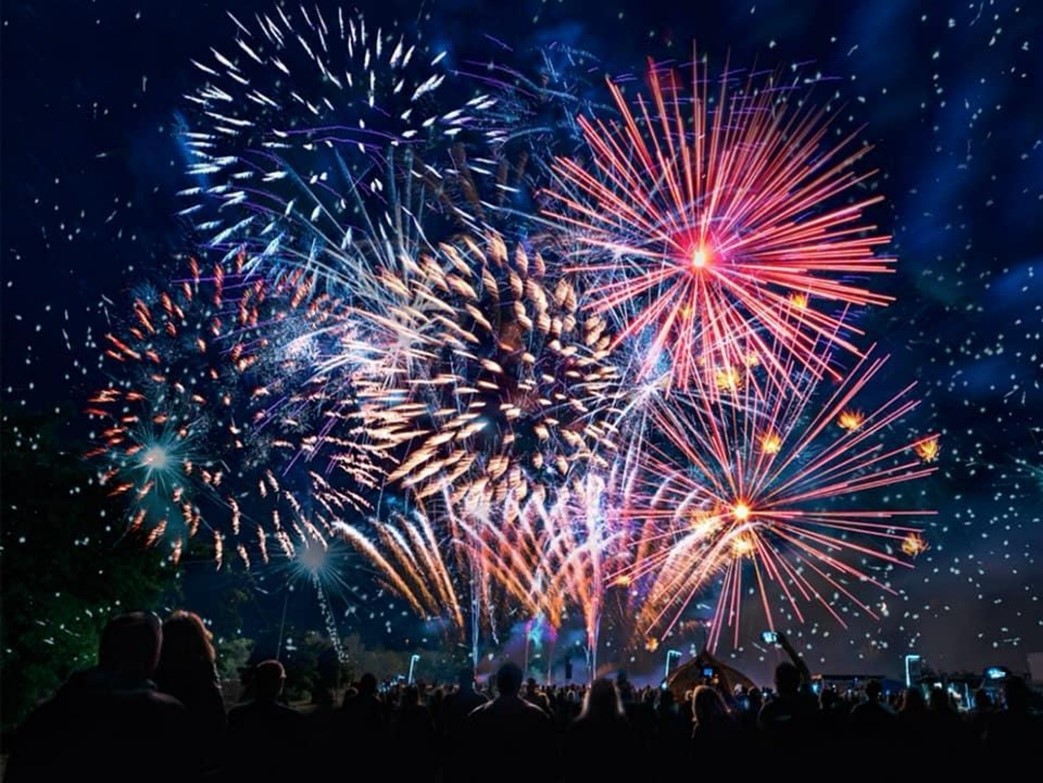 December  -
December is host to Christmas of course! Why not kick of the 2021 festivities by visiting Busy Bee to observe all the great Christmas decorations and nativity scenes in action!
 https://www.busybeegardencentre.co.uk/